PORT NECHES, Texas — Jefferson County officials have lifted a mandatory evacuation order that sent 50,000 Mid-County residents fleeing from their homes the afternoon before Thanksgiving.
The announcement was made during a news conference at Port Neches City Hall Friday morning after emergency management officials met and decided conditions had improved enough not allow residents back into the area.
Officials noted that some streets near the TPC plant would remain closed, but they say no homes are within this restricted area.
"I want to make it clear that no one is to approach the TPC plant and the areas that are going to be blocked off," Jefferson County Judge Jeff Branick said. "(Port Neches Police) Chief Paul LeMoine and his law enforcement are going to be enforcing that closure."
Branick says that while the fire at the TPC plant is "contained," there are still nine spots inside the facility that are on fire.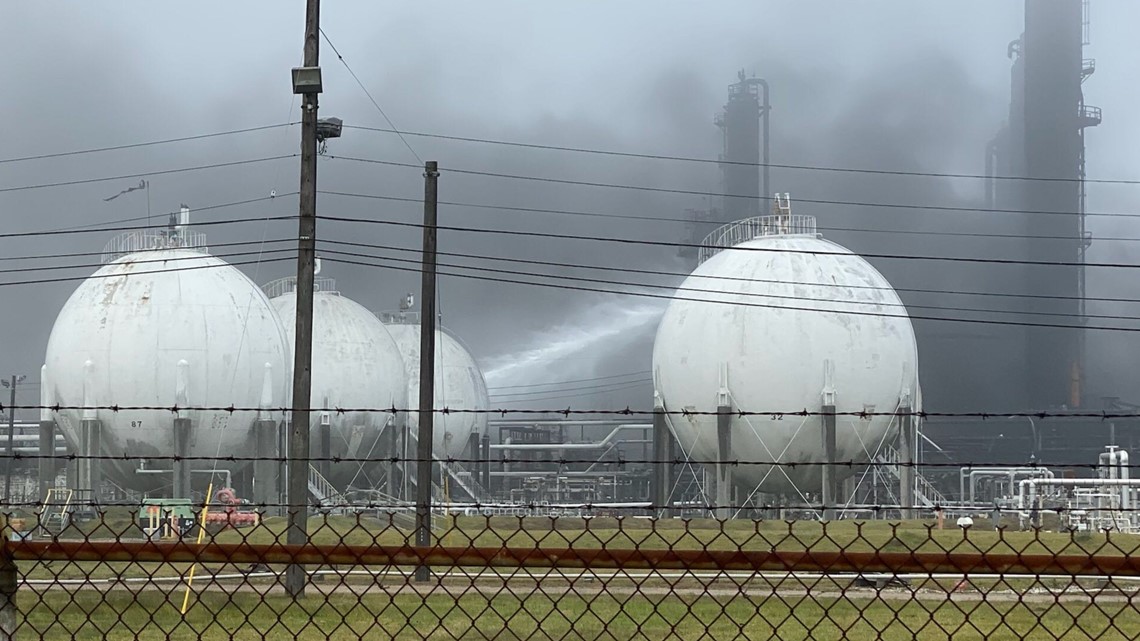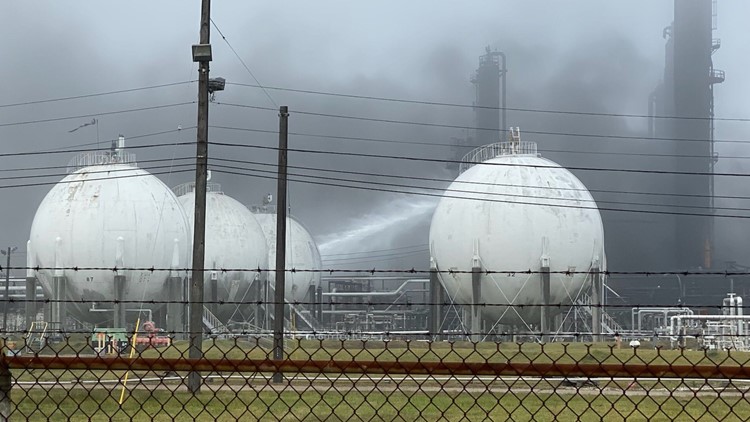 "In a pressurized gas fire, you don't want to extinguish the flame. You want to keep it cool by shooting water above it and allowing the water vapor to fall. If you put it out, and it's under pressure, and it encounters another ignition source, it can backfire and have an explosive effect. And we don't want any more explosions," Branick reiterated.
Residents returning home should survey their property and be on the lookout for debris that may have been blown there during the explosions, Branick said.
Branick also warned that some asbestos installed at the plant could have been blown into surrounding neighborhoods. He asked residents to watch for metallic debris and for things covered in a white, chalky substance.
"There was some asbestos, either blanket, pipe covering or block that was installed. One of the vessels that was compromised and had an explosion could have blown that asbestos debris over the neighborhoods and into some yards," Branick said.
Branick says that if you find debris in your yard or notice that white, chalky substance to call the TPC hotline at 866-601-5880.
"(TPC) will come to your house and do air monitoring if you request it," Branick said. "Act with caution, and watch out for other metallic debris that might be in your yard."
No major security incidents have been reported during the time of the evacuation, Nederland's Mayor Don Albanese said.
Port Arthur Mayor Thurman Bartie said that a concern in Port Arthur is air quality.
"As far as I have been informed we are basically okay," Mayor Bartie said. "According to state levels and federal levels for human breathing we are okay."
Branick says the air in Southeast Texas is "much cleaner" than other parts of Texas.
"All air monitoring is going to continue. We've had nothing above the threshold limit values that are established by federal and state guidelines, and there have been no exceedances that pose hazards to human health," Branick said.
Students in the Port Neches-Groves school district will not return to classes on Monday. Superintendent Dr. Mike Gonzales says that some schools sustained damage after the initial blast Wednesday.
Dr. Gonzales says they are working to get schools back in working condition by Monday. "We just want to be sure our kids are safe. We want to make sure our buildings are structurally sound. Other than that, we are ready to go, "Gonzales said.
Emergency management officials flew drones with thermal imaging inside of the TPC plant. That imaging shows that some tanks still have materials in them.
CAUSE OF EXPLOSION
The exact cause of the explosion is still unknown. TPC says they will form an investigation team to determine what happened once the ongoing fire is under control.
TPC officials know that multiple tanks have been damaged by the blaze, but firefighters have not been able to fully assess damage at the plant as they remain in a defensive position, Troy Monk, TPC's director of health, safety and security said.
Three workers were injured early Wednesday in the initial explosion. They were treated and released from hospitals. About 30 employees were working at the plant at the time of the explosion and all have been accounted for, according to TPC.
Plant explosion in Port Neches