PORT NECHES, Texas — Port Neches-Groves ISD students will not return to school on Monday following the TPC plant explosions and fires.
Officials announced that the fires have been "contained" and an evacuation order was lifted on Friday.
Superintendent Dr. Mike Gonzales says that some schools sustained damage after the initial blast Wednesday.
Dr. Gonzales says they are working to get schools back in working condition by Monday.
Visible damage was noticeable at Port Neches-Groves High School. Windows were shattered during the explosion and doors were knocked off their hinges.
Crews were working on repairs, but had to stop after mandatory evacuations were ordered following more explosions Wednesday afternoon.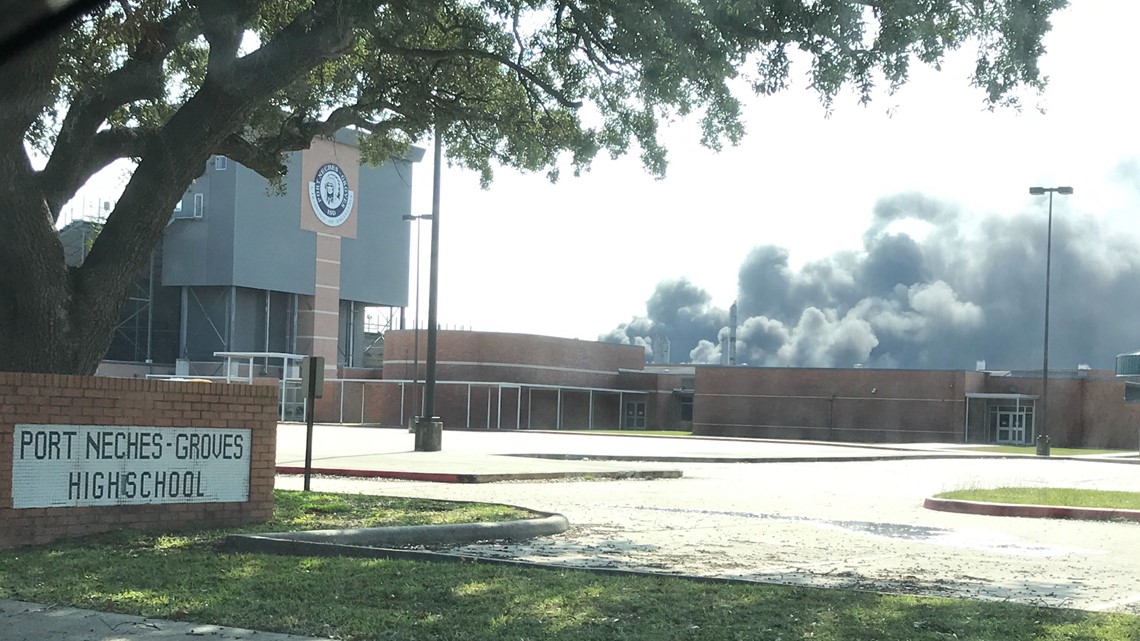 Crews are now back at the campuses and Dr. Gonzales says they have about 150 workers cleaning schools. "We just want to be sure our kids are safe. We want to make sure our buildings are structurally sound. Other than that, we are ready to go."
PNG ISD students were on Thanksgiving break and were not at school at the time of Wednesday's explosions.
Jefferson County Judge Jeff Branick announced that the fire is now contained at the news conference Friday.
The investigation into what caused the TPC plant explosion is ongoing. Branick says it could take state and federal officials weeks if not months to fully understand what happened.