BEAUMONT, Texas — A Beaumont man is in jail on money laundering charges stemming from what investigators say was a scam to steal more than $100,000 from companies and a church in several states.
Reuben Alvarez Sr., 63, was indicted this week by a Jefferson County grand jury on money laundering charges, according to a news release from the Jefferson County District Attorney's Office.
Between March 2018 and August 2019 investigators say Alvarez received more than $100,000 from his victims including almost $70,000 from the United Methodist Church.
Investigators say that Alvarez was scamming businesses and the church in several states using what is known as a "business e-mail compromise" or "BEC" scam.
In a "BEC" scheme the scammer compromises a legitimate business' email and then convinces someone at the business that he or she is a vendor that has done work for the company or organization according to the FBI's Internet Crime Complaint Center, or IC3.
The company or organization then pays the "vendor" via fake invoices.
In 2018, this type of scam, which has become very common, resulted in 20,373 complaints to the IC3's 2018 crime report.
Adjusted losses for the scams in 2018 were more than $1.2 billion nationwide according to the report.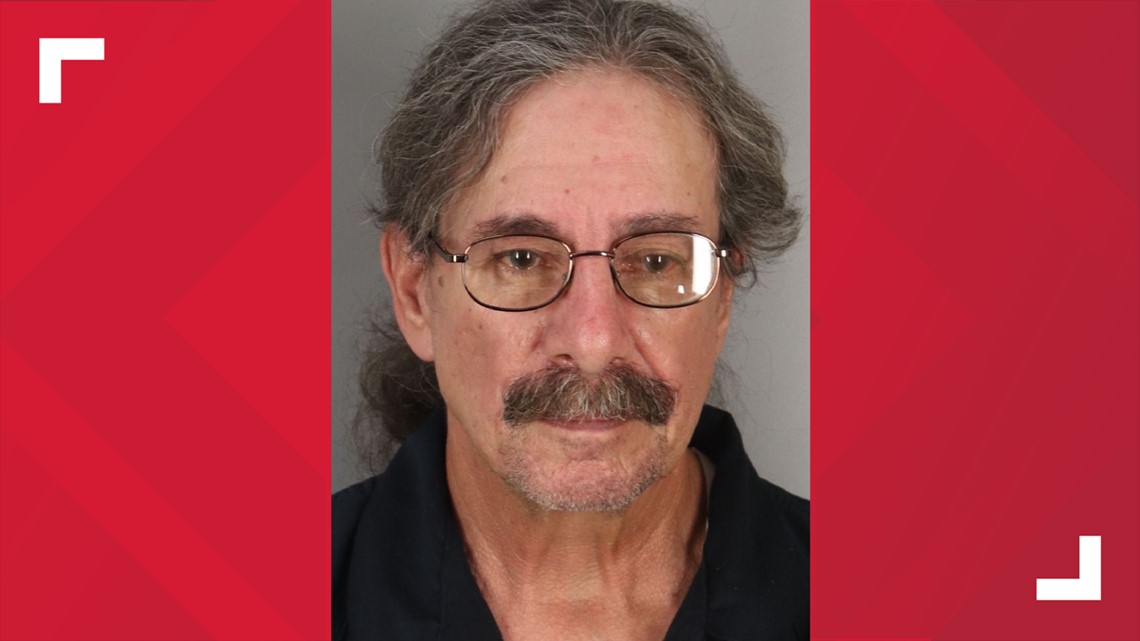 A Jefferson County Sheriff's Office investigator received a call in June 2019 from an account manager at Hylant Inc. in Toledo, Ohio, reporting that the company had been the target of an e-mail scheme according to a probable cause affidavit.
The company's payment manager had received several emails that were supposedly sent by the company's vice president to set up payment to a vendor in Beaumont named "Ruben Alvarez" for $17,640.
When the company realized they had been scammed they contacted Toledo Police who told them they did not have the resources to investigate the crime because it took place in another state according to the affidavit.
The account manager noted that the check was sent via Fed Ex to a Beaumont address and after some research found a possible match on "Ruben" Alvarez in Jefferson County the affidavit said.
After sheriff's office investigators interviewed Reuben Alvarez, Sr. and with his permission did a data dump of his phone they found evidence of more scams against other companies and the United Methodist Church's "General Council on Finance and Administration" in Tennessee.
Alvarez also admitted to them that he had received and deposited the check from Hylant Inc. according to the affidavit.
Investigators say that Alvarez purchased gift cards and used cashier's checks and foreign and domestic money transfers to mix the money with legitimate funds in an attempt to avoid anti-money laundering efforts.
Alvarez made several international money transfers mainly to Nigeria or Ghana during the time period investigators looked at according to the affidavit.
The affidavit noted that Nigeria and Ghana are well known for fraud and money laundering schemes.
The affidavit stated that Alvarez is suspected of scamming Hylant Inc. for $17,640 and the United Methodist Church twice in the amounts of $39,375 and $29,580.
He is also suspected of scamming RB Trent Jones Golf Trail for $17,640 and BNY Mellon-Ameritas for $1500.
Alvarez was arrested on October 10, 2019, and is currently in the Jefferson County Correctional Center on a $30,000 bond.
Popular on 12NewsNow.com...