PORT ARTHUR, Texas — Animal activists are continuing their fight for change after a video of two kittens found in poor conditions at the Port Arthur Animal Shelter went viral.
The video went viral in February 2023. It was taken by a rescue worker and shared across Facebook.
Following the video's surfacing, a push from animal activists prompted city leaders and the Port Arthur Police Department to conduct an investigation.
Sadly, one of the kittens seen in the video later died after Knighton took them to the vet. The other survived, was affectionately named Hope and was later adopted.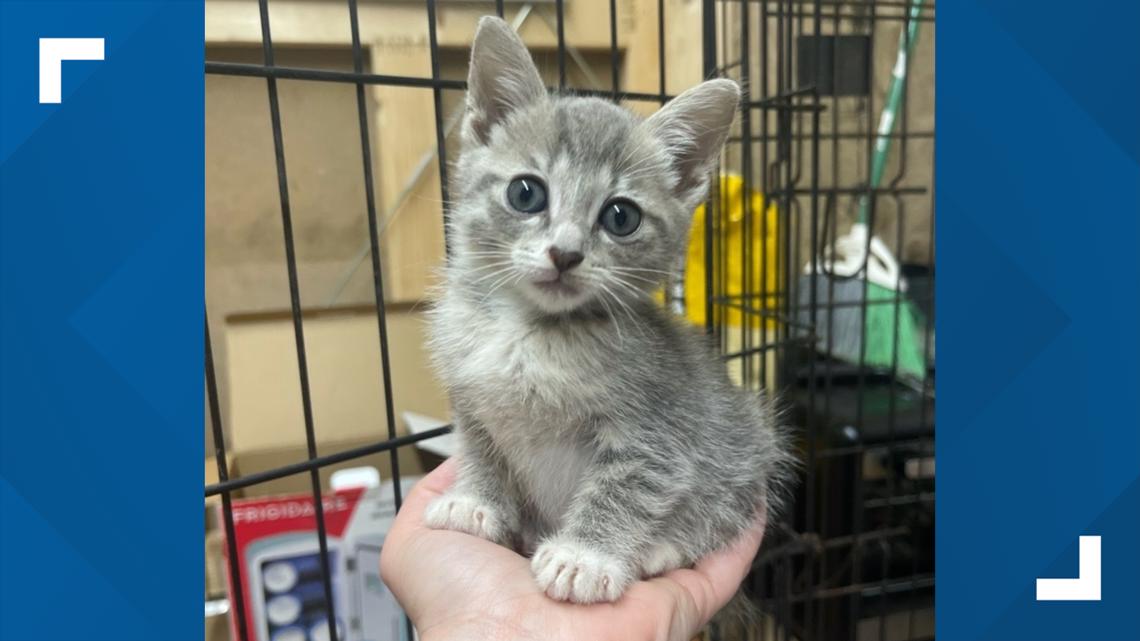 In March, Port Arthur City Council members voted to appoint three new members to the city's animal shelter advisory board. Citizens hope the new board members will help make things better for animals at the shelter.
While the addition of the board members was a welcomed change, activists still feel more can be done. They want Port Arthur to become a no-kill city.
During a council meeting on Tuesday, May 9, 2023, an agenda item included the discussion of developing a no-kill animal shelter in Port Arthur.
This meeting was another opportunity for animal activists to gather and voice their concerns..
The agenda item was requested by councilmember Donald Ray Frank.
"I want those who care about animals to know that we hear them, I've been a pet owner. I love animals," Frank said.
Frank wants to make it clear that the council is working towards a solution.
The city's current animal shelter is decades old and consistently at-capacity.
"We have a new animal shelter being built in our city. The current shelter was built in the 1960's. It's basically just a garage with cages in it," Frank said.
To be called no-kill, a shelter's euthanasia rate must remain below 10 percent, meaning 90 percent of the animals have to be saved.
"We've got to work very closely with the legal department to make sure we meet that 90%," said Port Arthur City Manager Ronald Burton.
Dr. Kelley Kays is a Southeast Texas veterinarian who helped Beaumont become a no-kill city.
"I just wanted to reaffirm that I commend everybody that they are going to build a new shelter," Kays said.
Kays wants to put in the same efforts to help make Port Arthur a no-kill city.
"We will volunteer to come in the shelter, and start the vaccination program and help deworm them, in case the staff either needs that help or whatever," she said.
Although Kays says a new shelter sounds nice, she doesn't want to wait and is offering her own hand to help the cause.
"We want to start the vaccination program because that will break the cycle," she said.
The council didn't share much details about the new shelter, but they did say it's still in the design phase.
"Our staff will further inform us, and advise us on how we are going to proceed," said Port Arthur Mayor Thurman Bartie.
The council plans to put out for construction bids in October.
"The benefits of no-kill are enormous," Kays previously told 12News. "Companies can recruit using that slogan. It's a sense of pride within the city when you know you've taken care of your animals."
Also on 12NewsNow.com ...