PORT ARTHUR, Texas — The Port Arthur City Council voted to appoint three new members to the city's animal shelter advisory board.
Animal lovers began calling for change in Port Arthur after a video from the city's animal shelter went viral in March. In the video, two kittens can be seen in what appears to be harsh living conditions.
One of the kittens eventually died. The other survived, was affectionately named Hope and was taken in by Friends of Ferals in Port Neches, and was later adopted.
Doctor of veterinary medicine for 35 years, Kelley Kays, helped Beaumont become a no-kill city.
Dr. Kays previously told 12News the Port Arthur Municipal Shelter saves 46 percent of the animals they take in. The veterinarian believes by becoming a no-kill city, Port Arthur could save hundreds of animals.
At the city council meeting Thursday, four people spoke up demanding Port Arthur become a no-kill city.
While the city didn't make a decision about that Thursday, they appointed three new people to the animal advisory board.
Animal advocates believe these new board members will help make things better for animals at the shelter.
"It can make the recommendations like vaccinate the pets at intake, deworm at intake, keep the fleas off of them, take good care of them at intake and then it can make recommendations at city council, so when they expand their budget for the animal shelter, or the animals within it," Kays said.
Port Arthur Mayor Thurman Bartie says city council will make decisions regarding no-kill shelters based off of the advisory boards suggestions.
Port Arthur City Manager Ronald Burton says this is a step in the right direction.
"We continue to progress towards whatever major improvements needs to take place, with our animal shelter and our citizens," Burton said.
Out of the four speakers at Thursday's meeting, Laws for Paws Volunteer Angela Dodson was one of them.
She says people in Port Arthur simply want to offer a helping hand to the city's shelter.
"You know help them become a no-kill shelter. Which Beaumont is a no-kill shelter they have a 90% live release rate, as opposed to Port Arthur, who has a 46% life release rate," Dodson said.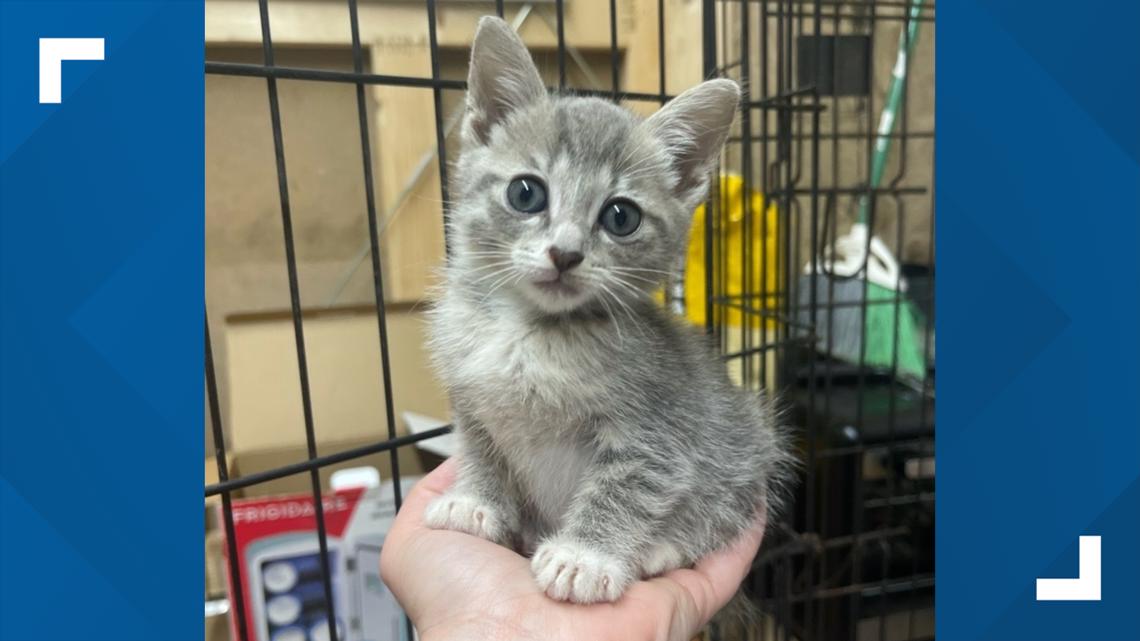 To be called no-kill, a shelter's euthanasia rate must remain below 10 percent, meaning 90 percent of the animals have to be saved.
"They have to review their procedures and their policies," Dr. Kays previously told 12News. "They have to start out vaccinating, deworming, and taking care of parasites for every animal they take in."
Rescues can help city shelters by taking in animals. However, Dr. Kays believes many do not feel comfortable fostering animals from the Port Arthur shelter.
"There's been concern that they're going to take parvo back to their group of animals or take distemper back to their group of animals," Dr. Kays said.
Bartie previously told 12News the council is in the early planning stages to build a larger shelter. Dr. Kays feels changes would have a big impact.
"I can do a lot of good as a veterinarian in a practice, but I can't save 700 animals," Dr. Kays said. "Our world is a better place when we take care of our animals, our people, and our environment. When those three all come together, we have the ideal community."
This is a developing story. We will update with more if and when we receive more confirmed information.
Also on 12NewsNow.com…