BEAUMONT, Texas — Residents in far Southeast Texas and western Louisiana felt the impacts of Hurricane Laura late Wednesday and into Thursday morning. Laura is now a tropical storm, maximum sustained winds of 50 miles per hour. The storm is moving north-northeast at about 15 miles per hour, according to the 4 p.m. update from the National Hurricane Center.
The storm was about 130 northeast of Shreveport, Louisiana and 130 miles south-southwest of Little Rock, Arkansas, as of the the update. A tropical storm warning and a storm surge warning along the Gulf Coast has now been discontinued.
The storm officially made landfall at 1 a.m. in Cameron Parish, Louisiana, Thursday, according to a tweet from the National Hurricane Center. Landfall officially happens when the center of the eyewall moves over land.
Hurricane Laura Forecast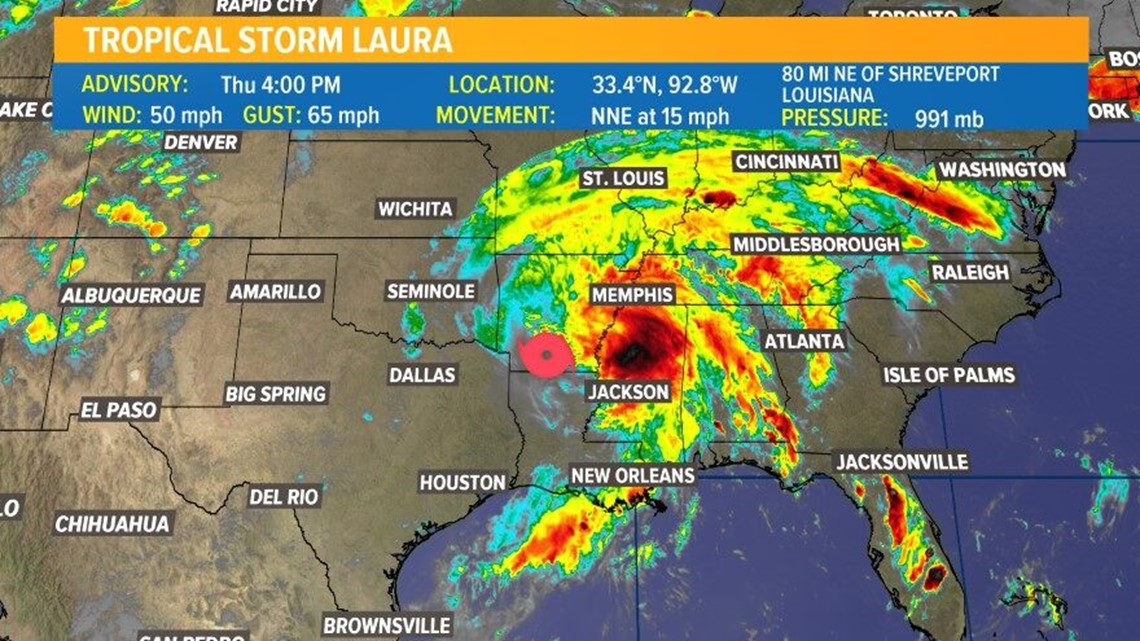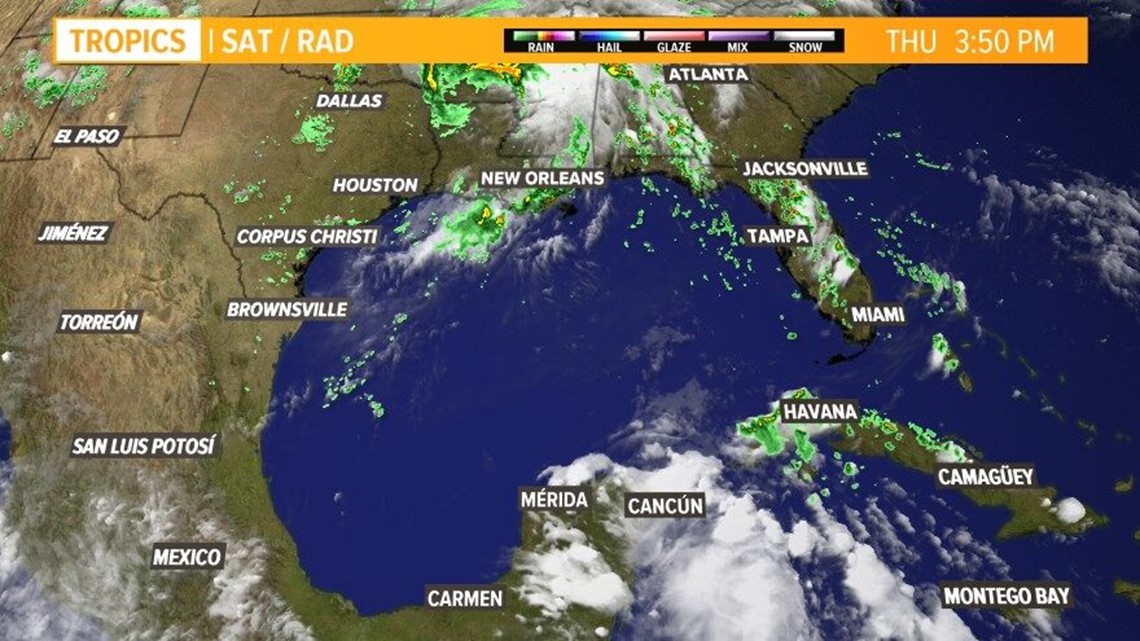 Hurricane spaghetti models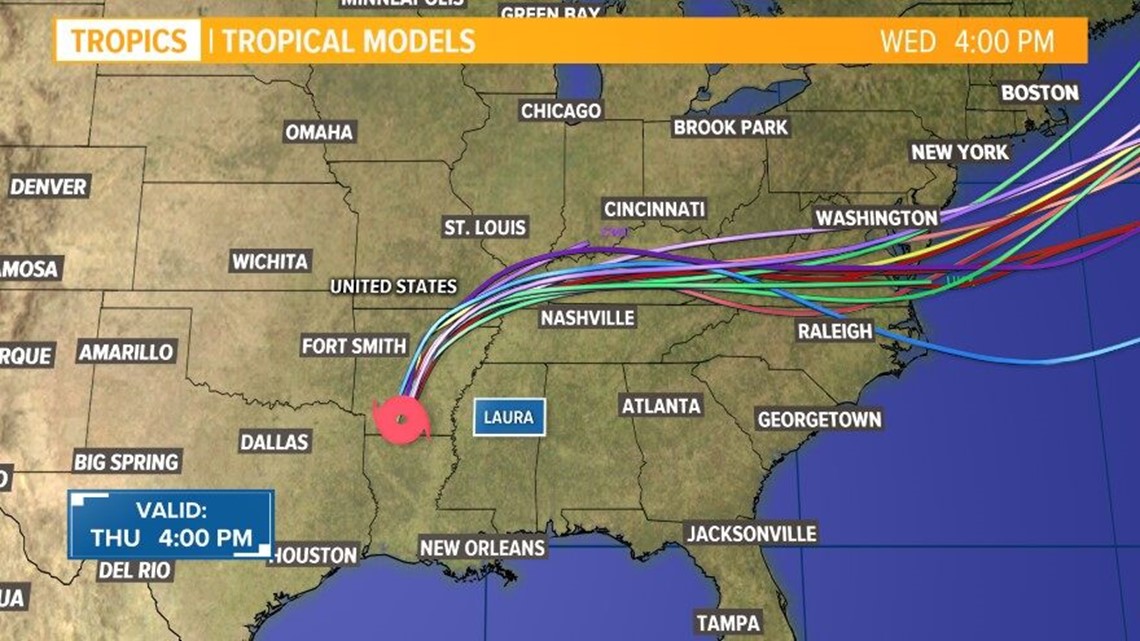 TRACKING HURRICANE LAURA