ORANGE, Texas — Highway 87 in Orange was closed briefly after a major wreck sent multiple people to the hospital.
City of Orange Police got a call a little after 4:30 p.m. about a wreck involving two vehicles at Southbound Hwy 87 at FM 3247.
A Nissan Sentra stopped at a yellow light and a Chevrolet pickup truck hit the rear of the Nissan Lieutenant Mulhollan told crew on the scene.
There were five people in the Nissan, one was life lighted to a hospital in critical condition. One child in the Nissan was taken to St. Elizabeth Hospital in critical condition according to Mulhollan.
The other occupants in the Nissan were taken by ground to a hospital in serious condition.
The two passengers in the truck were unharmed and the driver got a ticket for failure to control speed Mulhullan said.
The highway is expected to be opened when it is cleared.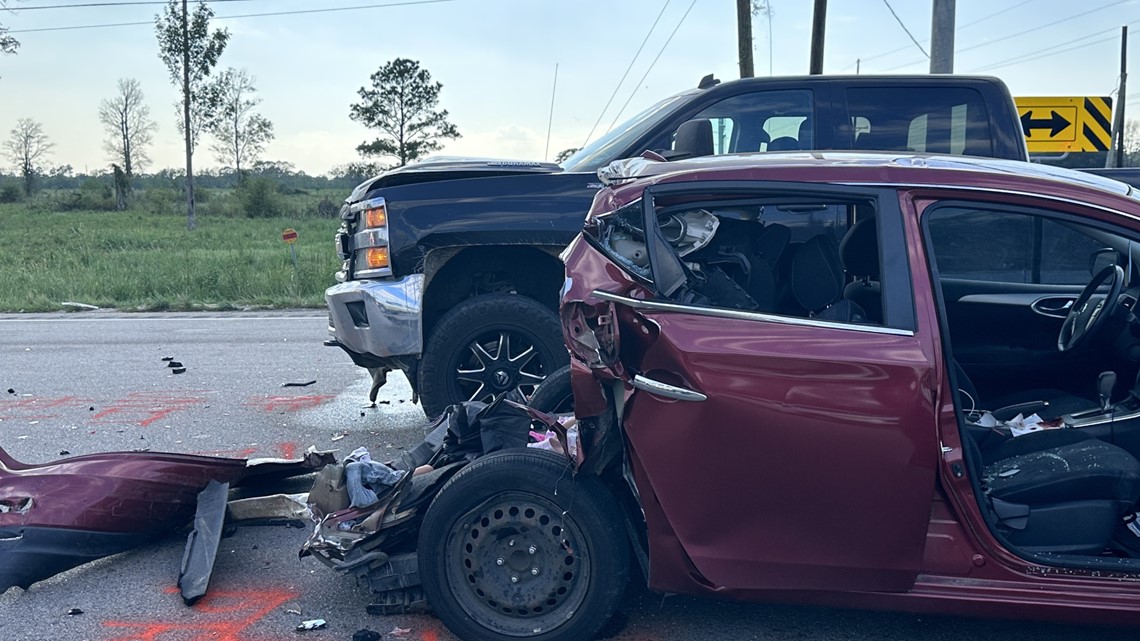 This is a developing story. We will update with more if and when we receive more confirmed information.
Also on 12NewsNow.com…