BEAUMONT, Texas — Beaumont is two days away from Mardi Gras Southeast Texas 2020.
Crews are in full swing getting things ready. They have been assembling tents, preparing carnival rides and fencing off the area ahead of Thursday's kickoff.
Organizers say this year will be bigger and better than what people have seen in the past.
Here's what you need to know if you're interested in getting in on the Mardi Gras Southeast Texas fun.
12News will air the Saturday night parade on live on K-JAC 6 p.m. - 8 p.m. and live streaming on 12NewsNow.com, the 12News App and YouTube from 5:30 p.m. - 8 p.m.
Text PARADE to 409-838-1212 for a full parade schedule and more.
Tickets—there are three ways to buy them.
You can purchase them at any Market Basket store, online at MardiGrasTX.com, or at the gates. Prices vary depending on the day, with admission ranging from $10-$15.
Four-day passes for the entire weekend are available for $40.
Three gates, or entrances, will the around the Beaumont Event Centre.
Archie Street and Crockett Street, Crockett and Neches Street and on the west side of the event center along Magnolia near the lawn.
It has more than 20 rides and attractions that will entertain families throughout the weekend. Walking around is free but to ride, you'll have to pay.
For unlimited rides all day, you can pay $20 in advance or $25 at the gates.
There are three stages which will feature five different performances Friday through Sunday.
Roughly 70 vendors will be spread out around the Event Centre.
Thirty of those are for food and drinks, and another 35 to 40 will sell arts and crafts.
Mardi Gras festivities will open Thursday evening. The event kicks off 5 p.m. and wraps up on Sunday from noon to 8 p.m.
Organizers stress that crowds shouldn't be an issue and say the event should be able to easily hold more than 25,000 each day.
They say there will be more than 100,000 strands of beads up for grabs.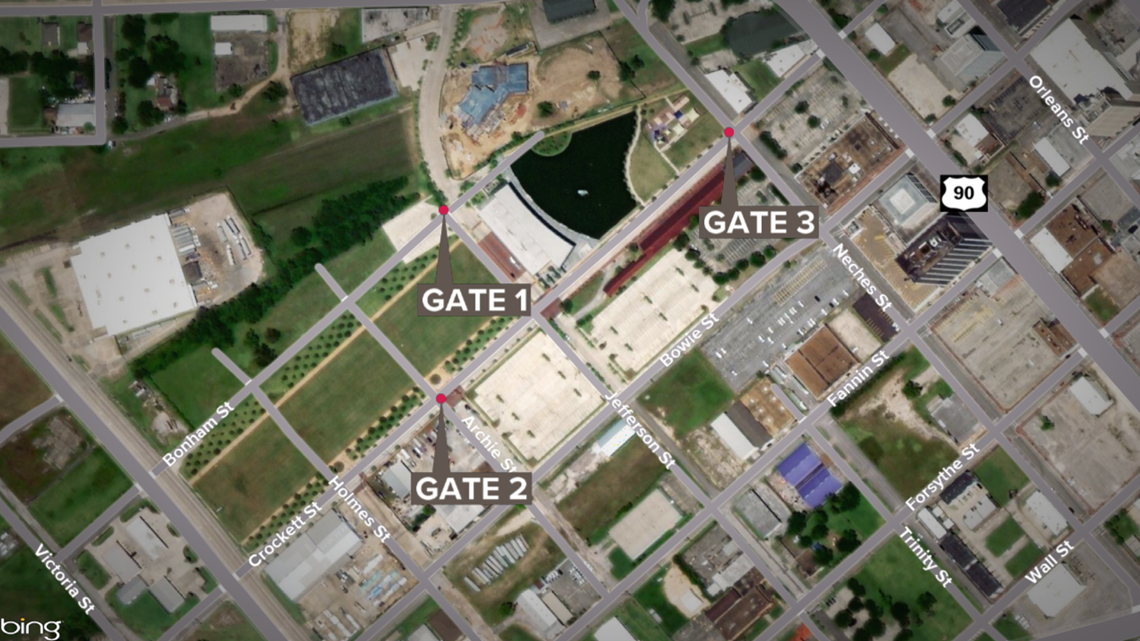 Also on 12NewsNow.com