BEAUMONT, Texas — State Representative Christian "Manuel" Hayes is planning to tackle tough issues in his newly elected role as he keeps the needs of Southeast Texans first.
Texas lawmakers will meet Tuesday at the state capitol for the start of the 88th Texas Legislature. In the house, it will be a big day for Southeast Texas.
Speaker of the House Dade Phelan will once again be at the helm and Hayes, a new state representative, will be sworn in. Hayes defeated Joseph Trahan in a run-off race in May 2022 and then Republican Jacorion Randle in the November elections, ultimately winning the Texas House District 22 seat.
The Democrat said he is ready to hit the ground running.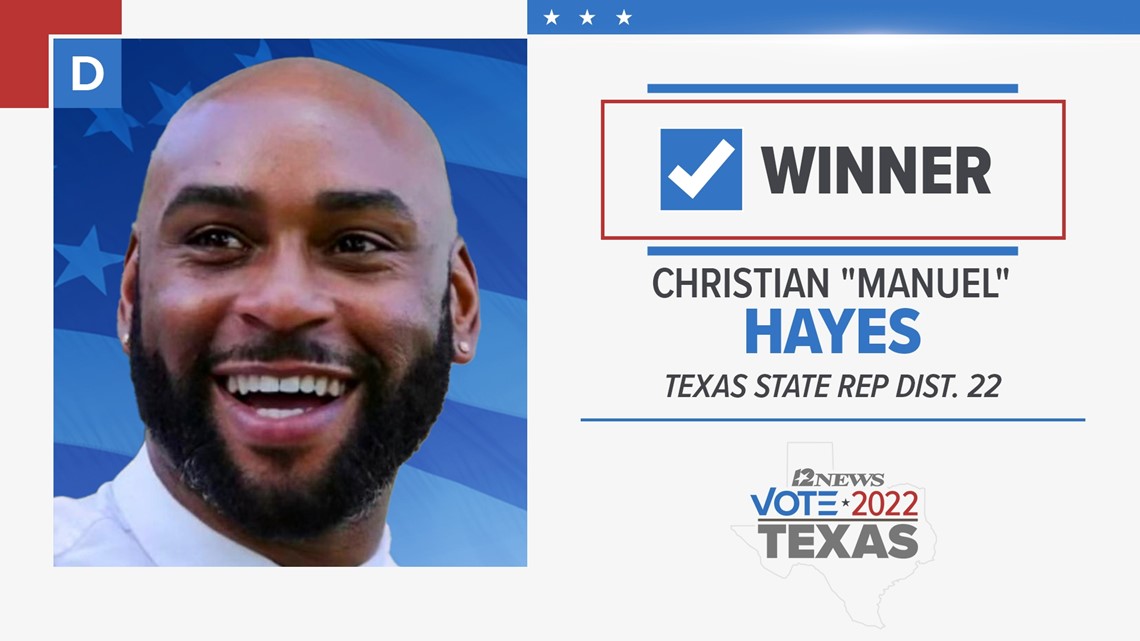 "It's still a little surreal," Rep. Hayes said. "I started 18 years ago when I was 18 years old. I never thought this was going to be my life at 18 years old."
While Tuesday will be Rep. Hayes' first time in an elected office, he is considered far from a political newcomer. Hayes spent 18 years working for Joe Deshotel.
Now, he is preparing to take over for his former boss.
Deshotel previously called him, "a proven organizer, leader, and legislative strategist." Rep. Hayes believes the support from his predecessor only strengthened his campaign.
"It made people trust me," he said. "Because they trusted him, and they knew that if he was saying it, I had done the work."
Rep. Hayes' name is already etched into office doors and on a giant board on the floor of the house. He believes he is taking the seat with a great deal of knowledge, experience and positive political relationships.
"There's a lot of institutional knowledge that I bring," he said. "I'm walking in fully understanding the entire process, and I have friends that are legislators."
Throughout the years, Rep. Hayes said Deshotel gave him a great deal of responsibility in handling legislation.
"I'll never guarantee that I'll pass everything," Rep. Hayes said. "But, the chances of me being able to pass things are higher because I've been there since they made rules changes."
He is ready to put his intel to work and tackle the tough issues.
"There are few issues," Rep. Hayes said. "One of them, for me, is domestic violence because that touches everyone, especially in the age of "Me Too" and the development of children. We often forget that men and women are both victims, and that children are seeing those things."
For the state representative, another big issue is education. His mother, sister, and cousin are teachers.
Rep. Hayes' aunt, who has since died, was a teacher and principal at Phillis Wheatley School of Early Childhood Programs in Port Arthur.
"This is my family who are teaching these children," Rep. Hayes said. "I want to see them grow up. Everyone else wants to see them grow up. We have the money and we need to do everything possible."
The issue of education hits close to home for Rep. Hayes for other reasons as well. He understands what learning is like for those who have certain disabilities.
"I have a nephew and a godson who are both autistic, and I'm dyslexic," Rep. Hayes said. "I had to learn to navigate life with and pretend that I could read things that I couldn't and survive in different ways."
The Democrat believes the issues he plans to tackle affect everyone.
"The best thing about Texans is we don't have that DC mindset," Rep. Hayes said. "Education touches everyone. Domestic violence touches everyone. Waterways touch everyone."
Rep. Hayes believes his existing relationship with Speaker Phelan will benefit him in his mission to better Southeast Texas.
"I've been under a few speakers in my time," Rep. Hayes said. "But he's the best. What I appreciate is he always gives people the right to speak their mind, always listens, always is honest with people, supports his side, and supports the house, and that's an extremely hard job."
The state representative said he and the speaker of the house will be able to work together to put the needs of Southeast Texans first.
"Politics is over for me, and I know that they're over for the speaker," Rep. Hayes said. "We're here to make sure that we're keeping Jefferson County and our neighboring counties alive."
The representative believes it is important to have a strategy and know what the district needs.
"Our ports are the top five in the country, and we can move things that they can't move in Houston," Rep. Hayes said. "So deepening and widening are vital not just to our sustainability, but our growth."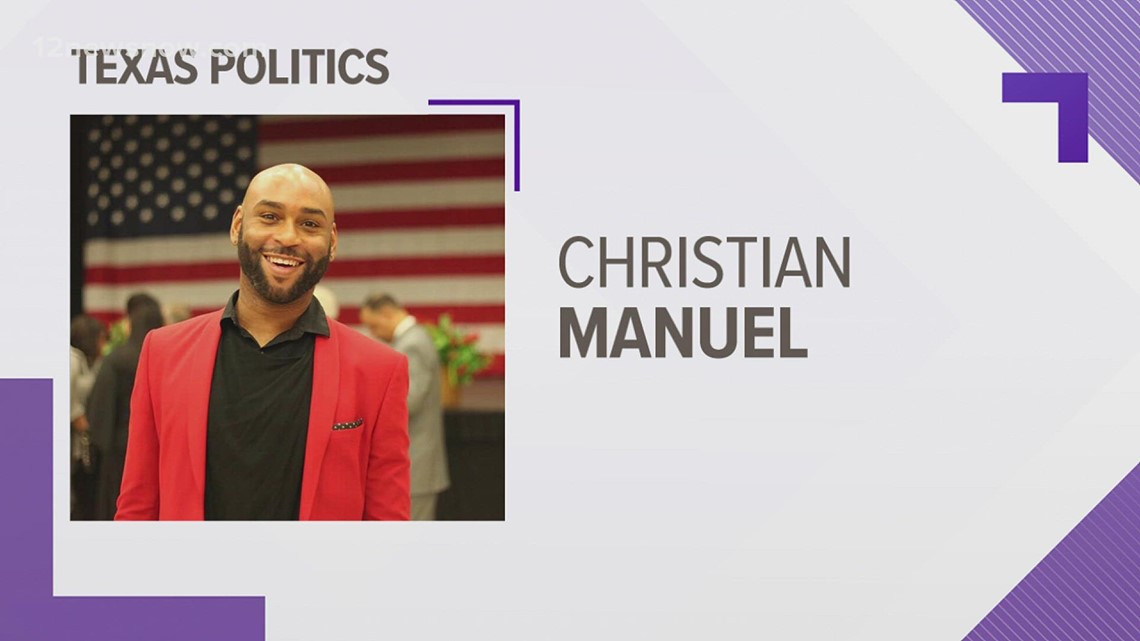 While some may not like the amount of plants in Southeast Texas, Rep. Hayes believes they provide jobs.
"We have people who would like them to be here less, but I always have a slogan, 'If we have clean air and water but don't have jobs, that means we don't have any place to live or eat,'" Rep. Hayes said.
The Democrat wants to make the issue less political.
"Let's look at how we can make things better going forward," Rep. Hayes said. "That we're giving these plants whatever they need in terms of tax incentives to go greener, but still allowing our citizens to be able to have jobs and take care of their families."
Rep. Hayes will remember those who came before him and paved the way for him to become a state representatives as he makes decisions and fights for laws that he believes will benefit Southeast Texans.
"I am the ancestor that my ancestors spoke of to the future and for me that's important," Rep. Hayes said. "It reminds me that my life is no longer mine. It is now for me to make sure that other people's lives are better who come after me, and that's the reminder that I tell myself every day."
12News also hopes to sit down for an extended interview with Speaker Dade Phelan. So far, we've been unable to coordinate a time for that.
Also on 12NewsNow.com ...