ORANGE COUNTY, Texas — Sand bags are being offered at a few locations in Southeast Texas as hurricane watches have been issued for parts of Texas and Louisiana ahead of Hurricane Delta.
Residents should plan on bringing their own shovels to all locations.
Here's where to can find sandbags:
Orange County
Maintenance barn located on North Hwy 87 at North Teal
11897 State Hwy 62 in Mauriceville directly across from Market Basket on Hwy 62
County Maintenance barn located on 2502 West Roundbunch Road
County Maintenance barn located on 375 Claiborne Street
The 12News StormTrackers are closely watching the progress of Hurricane Delta. The storm is forecast to make landfall in south central Louisiana on Friday.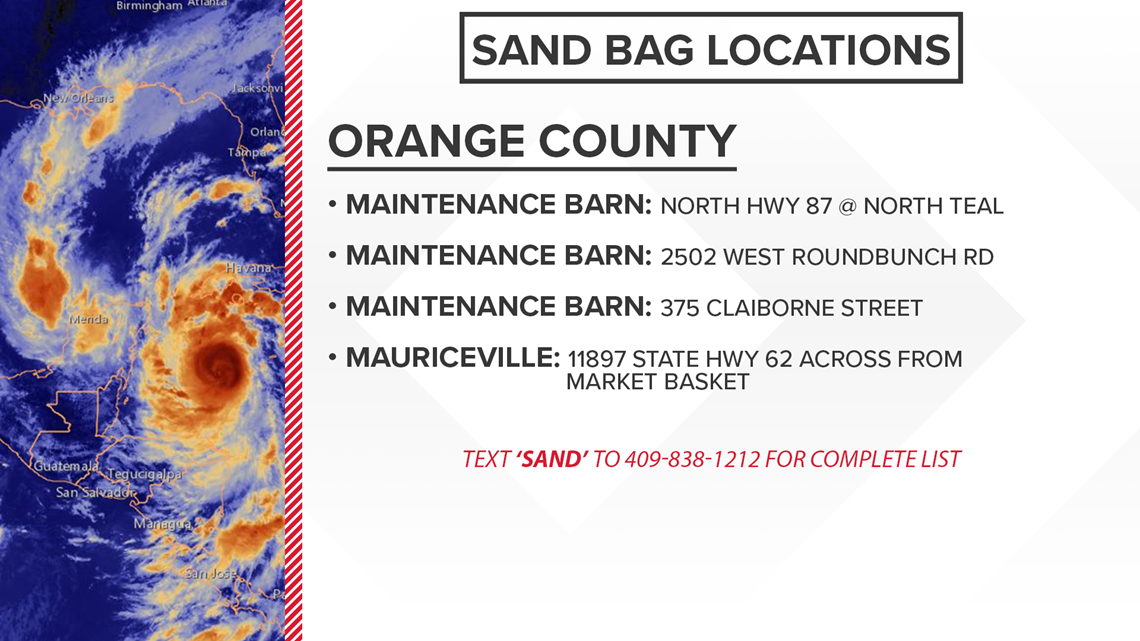 Also on 12Newsnow.com...