BEAUMONT, Texas — A fatal multi-vehicle wreck in Beaumont Thursday afternoon may have been caused by a 16-year-old driver, police say.
Aleida Tovias Rios, 51, of Beaumont died as a result of the crash according to a news release from the Beaumont Police Department.
Police say a 16-year-old boy driving a Dodge pickup truck eastbound at a "high rate of speed" along the IH-10 service road and ran a red light at the intersection with North 11th Street near Luby's.
The pickup struck the passenger side of a southbound Chevrolet HHR that Rios was riding in according to a news release from the Beaumont Police Department.
The force of the wreck pushed the HHR into the northbound lanes where a Chevrolet Equinox and a Ford pickup became involved in the wreck.
Four other people received minor injuries in the wreck but they were non-life threatening police said.
This is a developing story. We will update with more if and when we receive more confirmed information.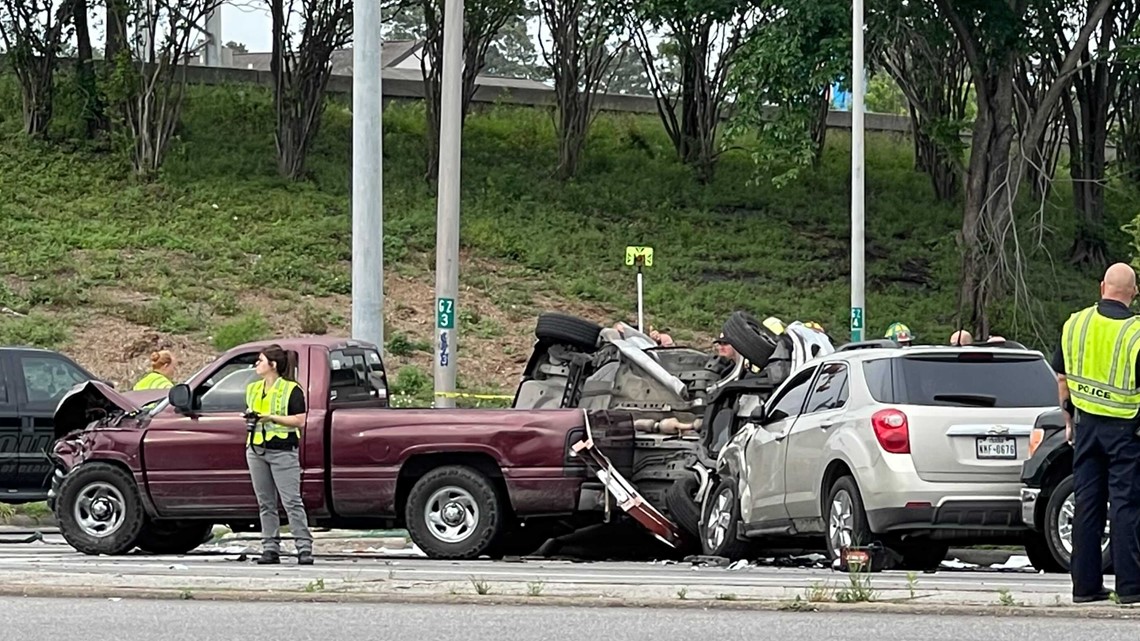 From a Beaumont Police Department news release...
The Beaumont Police Traffic Division is investigating a fatality crash that occurred Thursday, April 15, 2021 at 4:19 P.M. in the 2700 block of IH-10 EB SR at the 1400 block of S.11th Street.
The preliminary investigation revealed a 16 year old male, driving a maroon Dodge truck, was traveling at a high rate of speed, eastbound, on the IH-10 Service Road.
He did not stop for the red light at the 11th Street intersection and struck a silver Chevrolet HHR that was traveling southbound on 11th Street.
The collision struck the front passenger side of the HHR. Both the maroon truck and the HHR ended up in the northbound lanes of 11th Street, and caused crashes involving a gold Chevy Equinox and a black Ford truck.
The front passenger of the Chevrolet HHR, Aleida Tovias Rios, a 51 year old Beaumont woman, was fatally injured during the crash.
The other drivers and passengers involved in the crash investigation had non life-threatening injuries.
Also on 12Newsnow.com...