BEAUMONT, Texas — The suspect Beaumont Police believe shot a man during a robbery Tuesday afternoon outside a Dowlen Road restaurant is in custody in Louisiana.
James M. Tucker, 50, of Houston has been identified as the suspect according to Justice of the Peace Ben Collins. Collins said he signed an arrest warrant for Tucker on Wednesday.
Tucker's bond was originally set at $750,000, but Collins told 12News the suspect now has no bond amount set since he's accused of fleeing from one state to another.
Collins told 12News the white Chevy Suburban the suspect was driving, along with items stolen in the robbery, has been seized after Tucker was arrested by Crowley Police.
The man was arrested in Crowley on charges unrelated to the shooting according to police.
Blood stains in the parking lot of Beaumont's China Star Buffet marked the spot where a man was shot during a lunchtime robbery on Tuesday.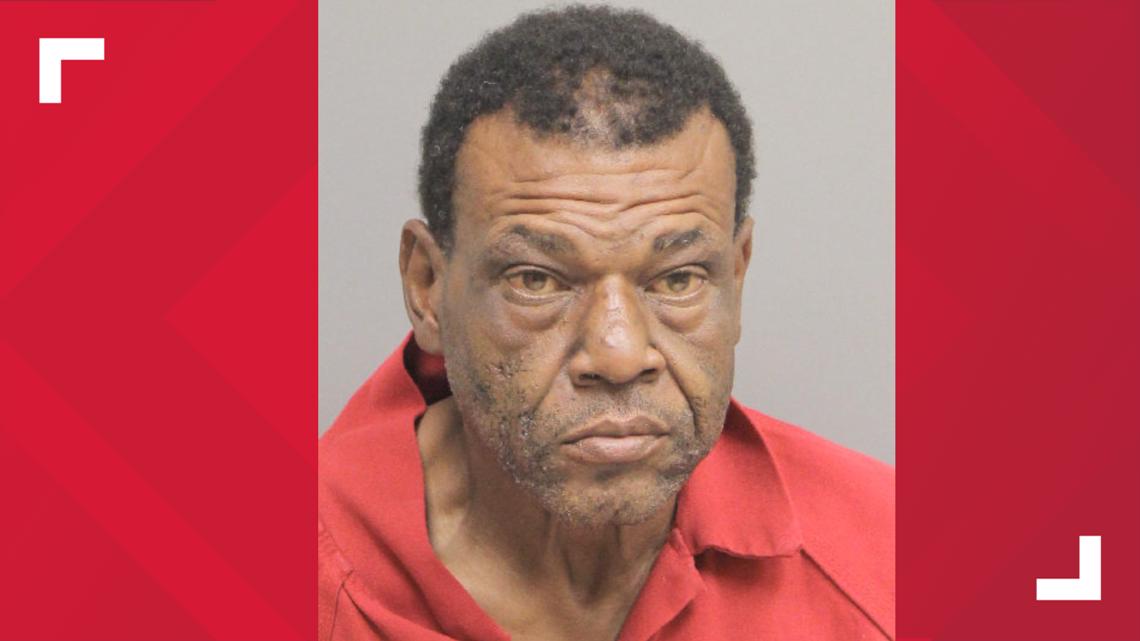 Beaumont police say the victim was outside of his vehicle on the phone when the suspect approached him, robbed him and shot him.
Police told 12News that the victim was rushed to the hospital with serious injuries. The victim's identity isn't being released.
12News was first on the scene while police investigated the crime. Visible blood stains were spotted at the restaurant's entrance and near a white utility truck in the parking lot.
Detectives are asking businesses in the area to check surveillance cameras for the suspect's vehicle.
The shooting happened around 12:50 p.m. The restaurant is located at 4260 Dowlen Rd.
Bridget Johnson was shopping in the area on Tuesday afternoon, and said her 'guard is definitely up' after finding out that a robbery and shooting happened near one of her favorite stores.
"It's concerning, it's a little alarming, since we're about to fall into the holiday season, I'm sure like myself, other people will be out shopping," Johnson said.
She said those looking to commit crimes are just one more thing to be aware of right now.
"Be even more aware of not just people who may be susceptible to the disease but people who are out here trying to rob you as well," Johnson said.
If you have information about this crime you could earn a cash reward of up to $1000 by providing an ANONYMOUS tip to Crime Stoppers of Southeast Texas.
Call 833-TIPS (8477) or text "BMT" followed by your tip information to CRIMES (274637) from your mobile phone.
Beaumont restaurant shooting
Also on 12Newsnow.com...