AUSTIN, Texas — Spring break is officially underway for University of Texas at Austin students. For those still wanting travel plans, it's not too late.
1. UnWined at Carter Creek Winery & Resort in Johnson City
As one-stop vacation destination, Carter Creek Winery & Resort is a restful resort getaway, with an onsite brewery and a restaurant. Opened in 2018, Flatt said it features 78 comfortable one-story villas for your getaway. The one-bedroom villas can sleep two to six people.
Carter Creek is the perfect place for a family or friend getaway because both beer and wine drinkers can be tastefully accommodated. Guests can enjoy the outdoor pool and hot tub, a fitness center, take a hike through the nearby trails or have a relaxing stroll through the vineyards. Dogs are welcome on the property and would make a great hiking or strolling companion.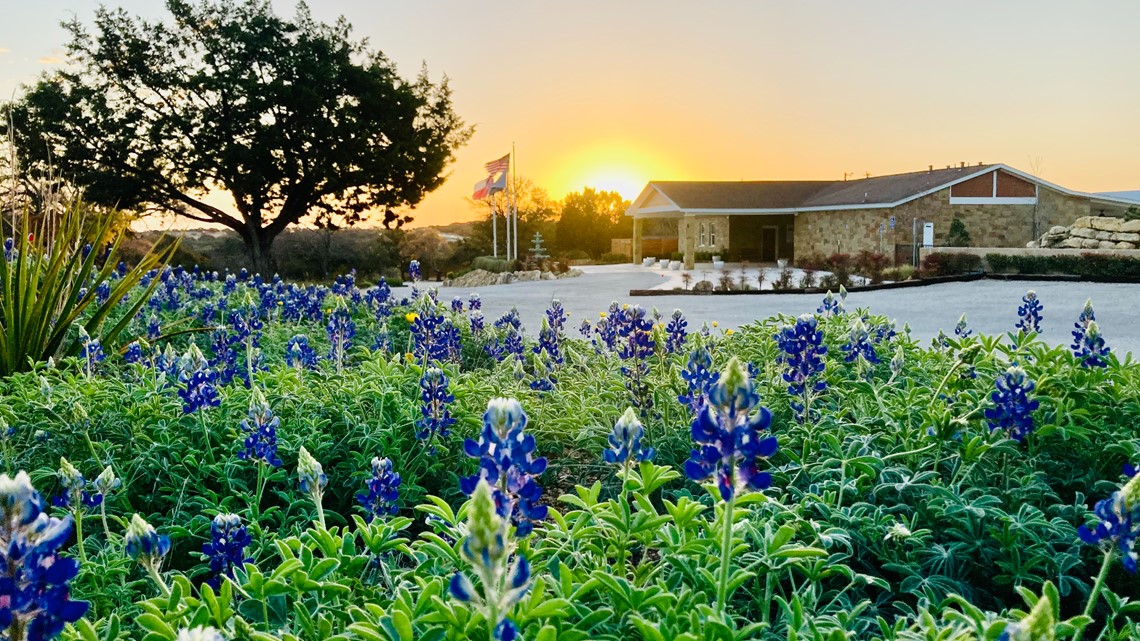 For those wanting to relax and unwind after a day of adventure, Camp Elena is a luxury to the off-grid wilderness experience, with private shaded decks, fire pits, petite kitchens and luxe bathrooms. Enjoy watching the mountains come to life at sunrise and sunset with a freshly brewed cup of coffee on the patio or glass of wine by the firepit.
Opened in December of 2022, Camp Elena offers a luxury glamping experience with four king bedroom cabins with en suite bathrooms and kitchens. Groups can rent out the entire "campground," with a max occupancy of eight adults and four children under 12.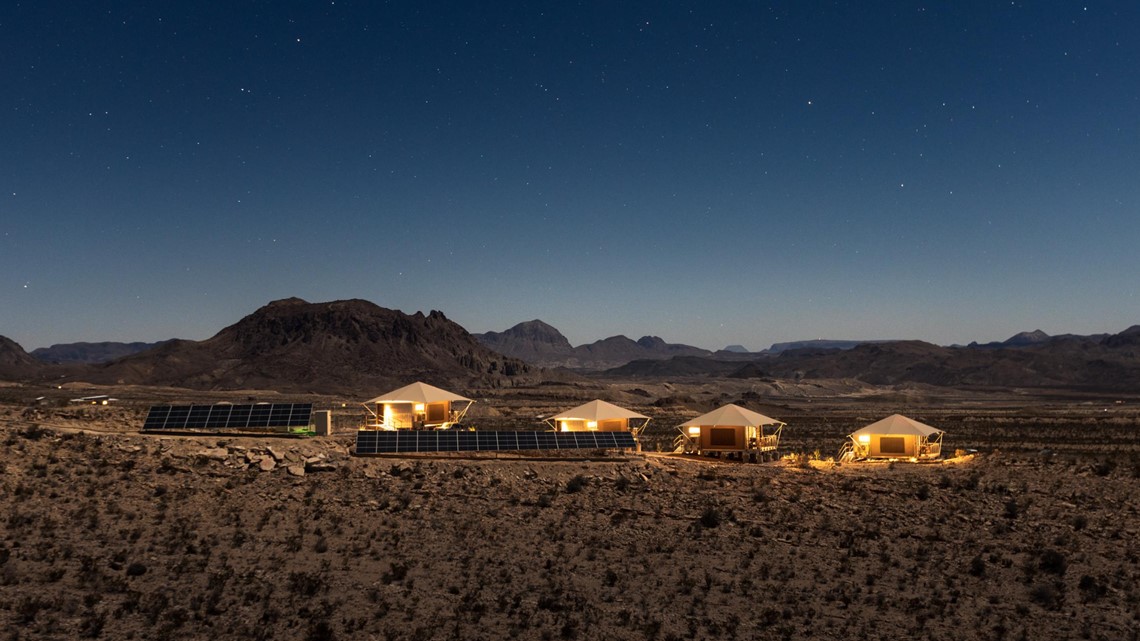 3. Charleston: "Where Time is Measured in Moments, Not Minutes"
Experience low-country living at its finest. Charleston is always towards the top of popular travel lists and seems to be a bucket list location for many Texans. It's a genteel, Southern city that features coastal views, history and heaps of great food. Make a reservation if at all possible! These spots fill up quickly because as Charleston says, "History loves company!"
Cru Cafe, set in an old house in Downtown Charleston, known as the Market District, is very close to the famous horse-drawn carriage rides. This is a fantastic spot for lunch. Sit outside and watch the carriages go by. They offer fried green tomatoes, a popular dish in Charleston, and a scrumptious turkey melt sandwich.
Church & Union, is a popular restaurant, also in Downtown Charleston. Formerly known as 5Church, it sits in an actual former church building. Built in 1916 and de-sanctified in the 1960s, this gorgeous building features the words of the famous book The Art of War on its ceiling. Jamie Lynch of reality show "Top Chef," has a sign that says "no immunity" that harkens back to his televised competition. Sit at the bar for a cold drink on a hot day to soak up the history.
Leon's is known for its raw oysters and fried chicken. If you're looking to save on your travel budget, you can even make a selection from the menu section called "cheapish wine" or "cheapish beers."
Boone Hall Plantation, you may have seen in movies, as in the tear-jerking scene of "The Notebook" when Noah races to catch Allie at her summer home before she leaves. That is the Boone Hall mansion. Charleston is sprinkled with historic sites all throughout the area, including the Boone Hall Plantation, located out towards the suburb of Mount Pleasant. This is the oldest functioning plantation in the U.S.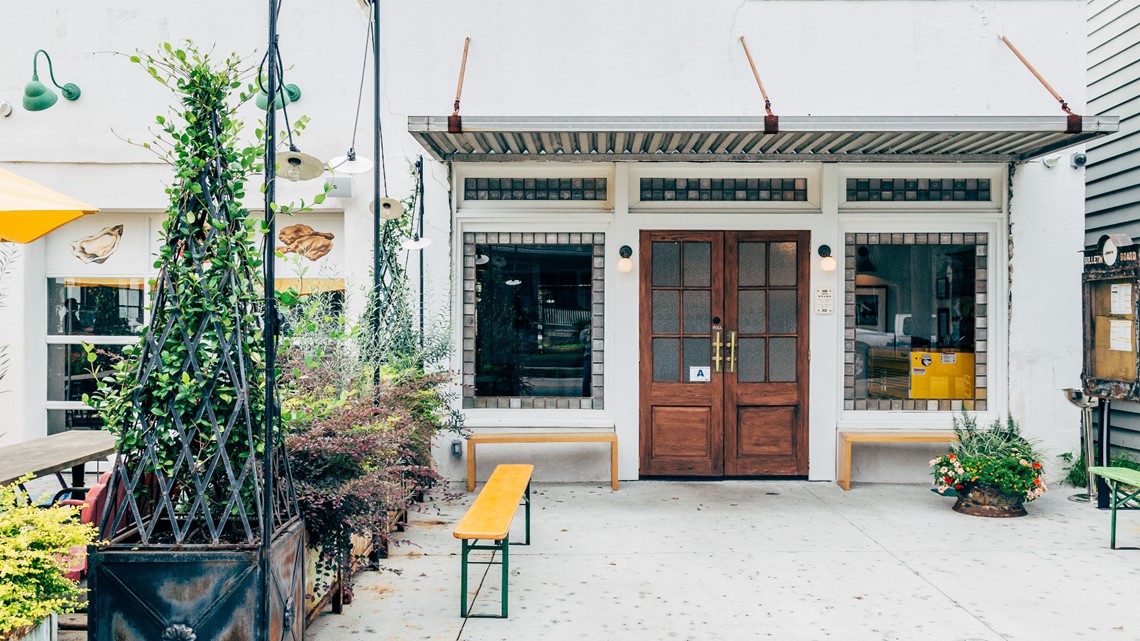 The city is the oldest town in Texas. According to Flatt, it has an adorable brick-lined downtown, The Cottage Wine bar and restaurant, Le Pension Nacogdoches, The Fredonia Hotel, Fredonia Brewers, Clear Springs and Auntie Pasta's.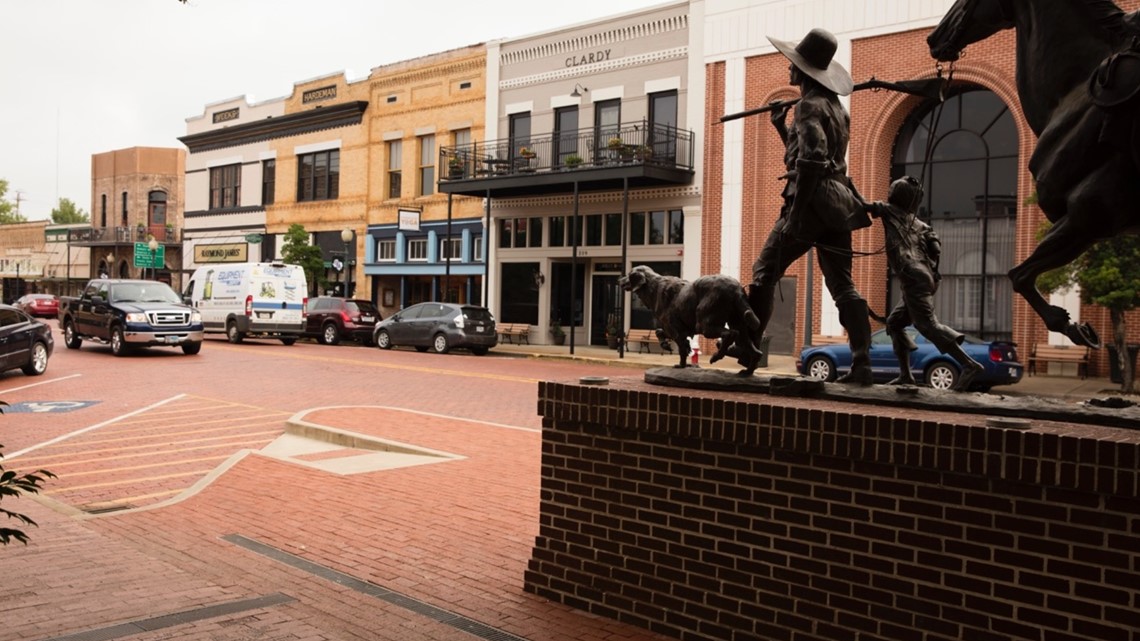 For the first time in 20 years, the CMT Music Awards are leaving Nashville and will air live from the Moody Center in Austin on April 2. The CMT Music Awards, the only fan-voted country music award show, will be hosted by superstars Kelsea Ballerini and Kane Brown. The show hasn't announced all the performers just yet, but Carrie Underwood and Kane Brown are set to perform. Tickets are available for purchase. The award show is known for bringing out-of-genre musical guests for powerhouse performances. Previous years included Chris Stapleton with H.E.R. and Mickey Guyton with the Black Pumas.