Vidor Police are discussing an unsolved murder that was the inspiration for a movie that is nominated for several Oscars this weekend.
The investigation is into the murder of Kathy Page who was found dead in her car in 1991.
Vidor Police Chief Rod Carroll said the police investigation revealed that Page's death was staged to look like she was involved in a traffic accident but she died from being strangled.
The victim's father James Fulton put up several billboards in Vidor after he became frustrated with the police investigation.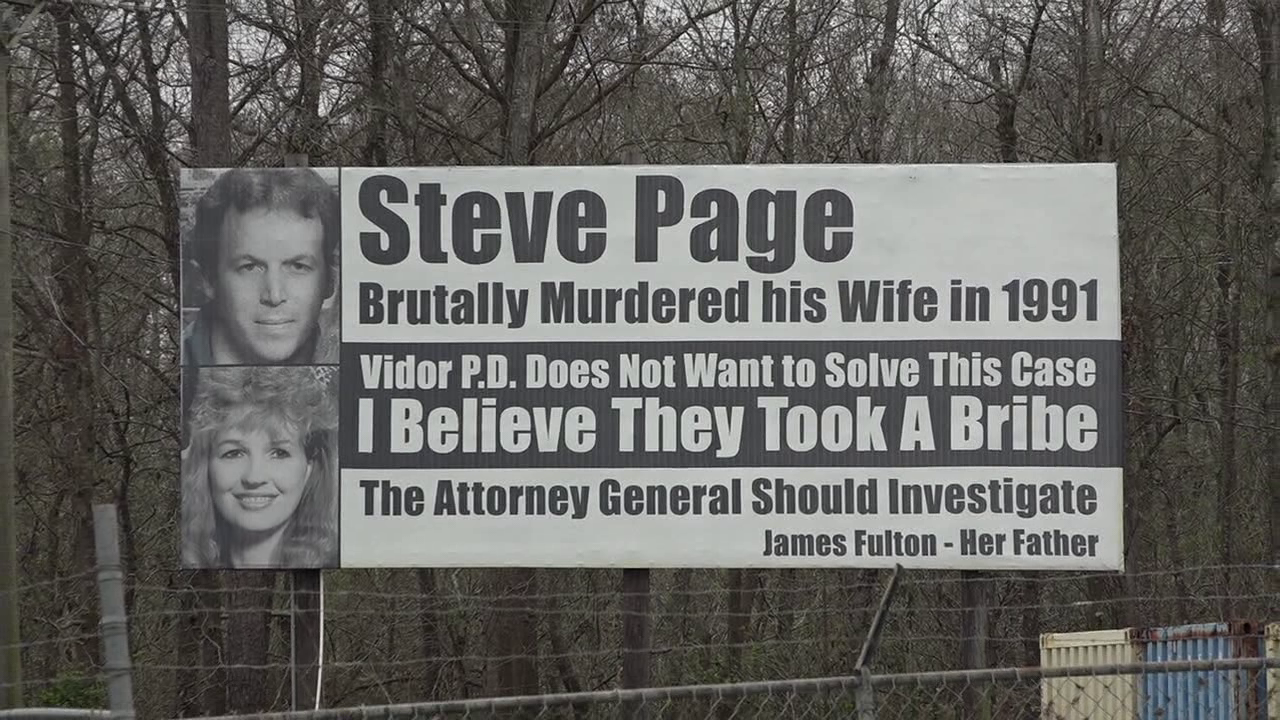 One of them reads "Steve Page brutally murdered his wife in 1991. Vidor PD does not want to solve this case, I believe they took a bribe."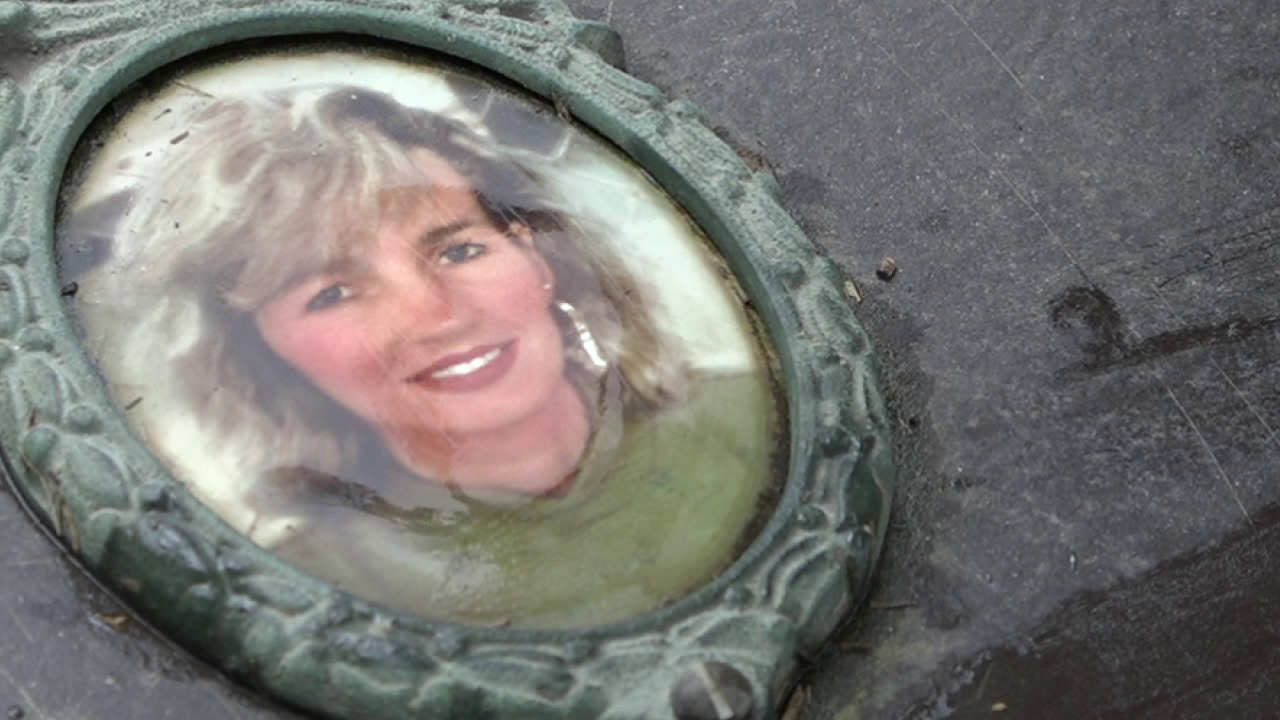 "I read through the entire case file because of the billboards, I'll be honest with you that pushed it forward in my mind coming into this community," said Vidor Police Chief Rod Carroll.
Fulton is convinced his daughter's husband Steve Page is responsible but police were not able to gather enough evidence to indict someone for the crime.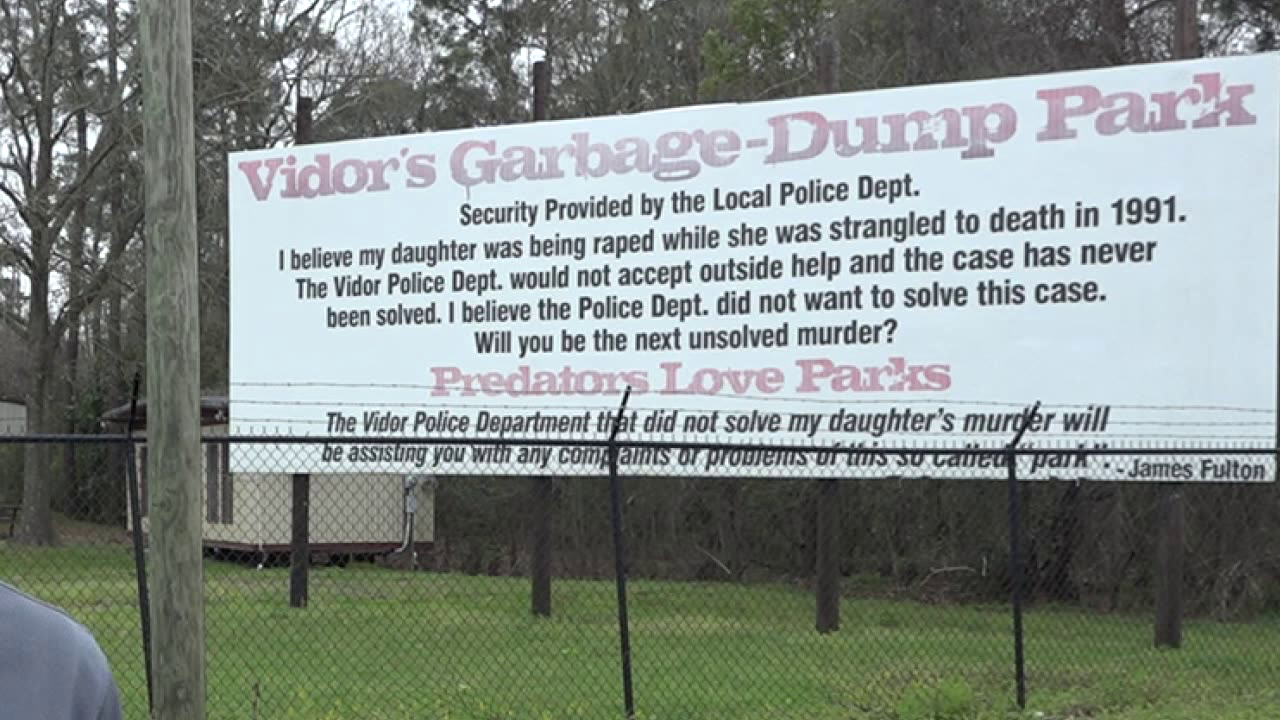 "I believe that Kathy Page deserves justice and I think the family deserves justice and we are only going to do that if someone comes forward," said Chief Carroll.
The movie "Three Billboards Outside Ebbing Missouri" has a similar storyline to the unsolved murder in Vidor. The movie is about a mother who rents out three billboards to guilt police into solving her daughter's rape and murder.
The Beaumont Enterprise reports the movie playwright was inspired by the billboard Fulton put up off I-10.
Chief Carrol does not mind that the case is in the spotlight, he hopes the movie can possibly spread the word about the murder investigation.
"I think someone here in Southeast Texas knows the answers I think they just need to get right and have a conscience and come forward," said Chief Carroll.
The victim's father told 12news he plans on changing the billboard that is currently on the side of the interstate to a new message soon.
In 2000, a civil jury found Steve Page liable in a wrongful death suit and awarded Kathy Page's family $150,000.