PORT NECHES, Texas — The Cherokee Nation has formally withdrawn support of Port Neches-Groves Independent School District's use of the "Indians" name and is calling for the district to reconsider school traditions they call "harmful stereotypes."
The letter withdrawing support comes from Cherokee Nation Principal Chief Chuck Hoskin, Jr. after renewed debate over the district's traditions, including the Indians' mascot.
"I write to express our concerns about Port Neches-Groves Independent School District's continued use of idealized Native American culture, practices, and symbols in the name of the Cherokee Nation," Hoskin said in a letter obtained by 12News.
"We have reviewed certain traditions of your school, which include the 'Indian Spirit,' the 'Indianettes,' the lyrics of the official fight song 'Cherokee,' and the use of headdresses and totem poles and find that each of these uses perpetuate inaccurate misconceptions of Native American culture and invokes ideations of savagery which only perpetuates harmful stereotypes and inaccurately depicts our culture."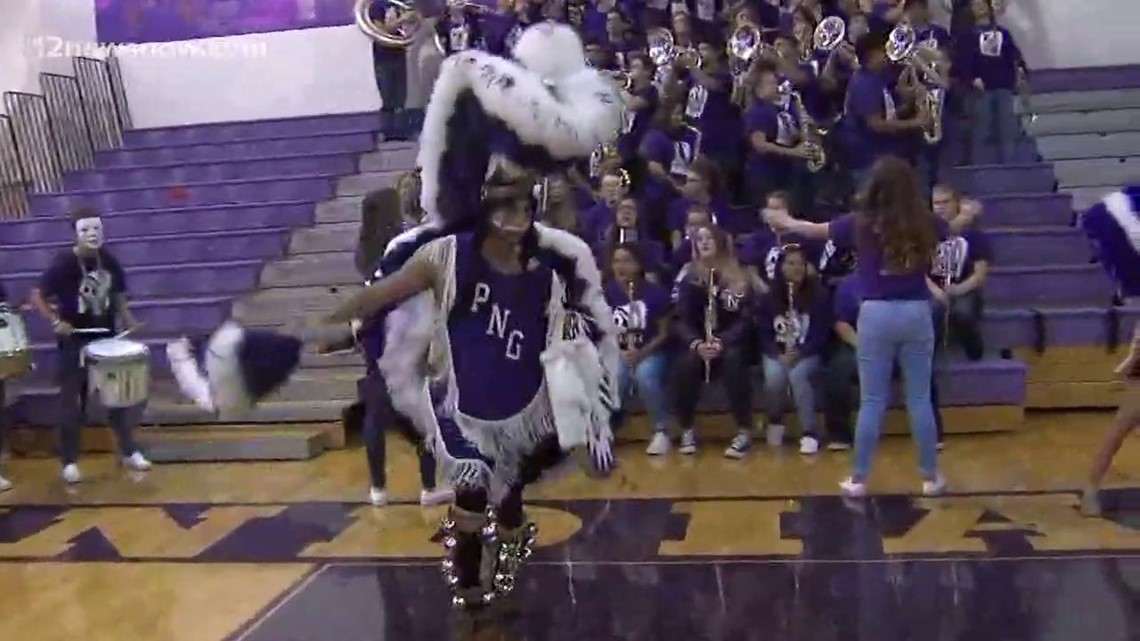 Dueling online petitions have divided the community that is deeply rooted in Native American culture and pride.
It's not a new debate, but rather, one that surfaces every few years. Only this time the local debate comes as national sports franchises like the Washington Redskins and Cleveland Indians face renewed pressure to change mascots.
"It seems that recently our school district has been repeatedly challenged by natural and manmade disasters," Gonzales said in the statement. "I'm also certain that many are aware of the recent strides and efforts of individuals to create tolerance and acceptance within our country and society. The irony behind those efforts is that the Port Neches Groves Independent School District has received them in the form of written and verbal attacks."
Gonzales said in the letter that PNG schools belong to the community, and any future decisions will also involve the community.
"It seems that our students, staff and community have come under criticism and ridicule for the 1925 decision to choose the Indian as a mascot," the statement continues. "After many years as the Indians, the Cherokee Nations certified and recognized Port Neches-Groves as "Ambassadors of Goodwill".
The district has long recognized a 1979 certificate from former Cherokee Nation chief Ross Swimmer recognizing PNG as "Ambassadors of Goodwill" and recognizing the district's "interest in contributions toward honoring the Cherokee Nation." The school, according to those who have graduated from PNG, celebrates the certificate as an endorsement to continue use of the Indian mascot and traditions.
However, Hoskin says the district no longer has the group's support.
"This letter serves as official notice that Cherokee Nation formally withdraws any support of Port Neches-Groves' use of Cherokee Nation's name and use of any Native American culture, practices, or imagery in the name of supporting school traditions. This specifically includes revocation of the October 1979 "Ambassador of Goodwill" certificate," Hoskin writes.
Hoskin tells 12News he wants to work with the district to invest resources into teaching Cherokee history instead of promoting "offensive imagery."
Many of the community vow to fight efforts to change the mascot. "Nothing is offensive about it," Betty Sheffield said. "I know they are tearing down our statues, and they're doing all these things, but let's keep some of the things. Let's keep the Port Neches-Groves' Indians intact."
One petition calling for PN-G to change the mascot, calling it "racially insensitive" has more than 63,000 signatures as of July 15, 2020. A counter petition has been created urging the district to keep the mascot. It has garnered more than 8,600 signatures as of July 15, 2020.
"While I recognize the value of using traditions to unite a community and understand that sentimentality will no doubt remain, times are changing and community traditions rooted in derogatory imagery and names should change with the times," Hoskin said. "A decision to embrace change and honor this request to change the mascot, practices, and symbols of the school would demonstrate respect for the Cherokee Nation and Native Americans everywhere in a way that no one could ever question."
PNG is far from the only in Texas that uses the Indians mascot. 12News counted at least 29 schools in the Lone Star state that has an "Indians" mascot. Other schools have a Comanche mascot, Chiefs mascot, Apaches mascot, Braves mascot, Chieftains mascot and one school goes by the Redskins.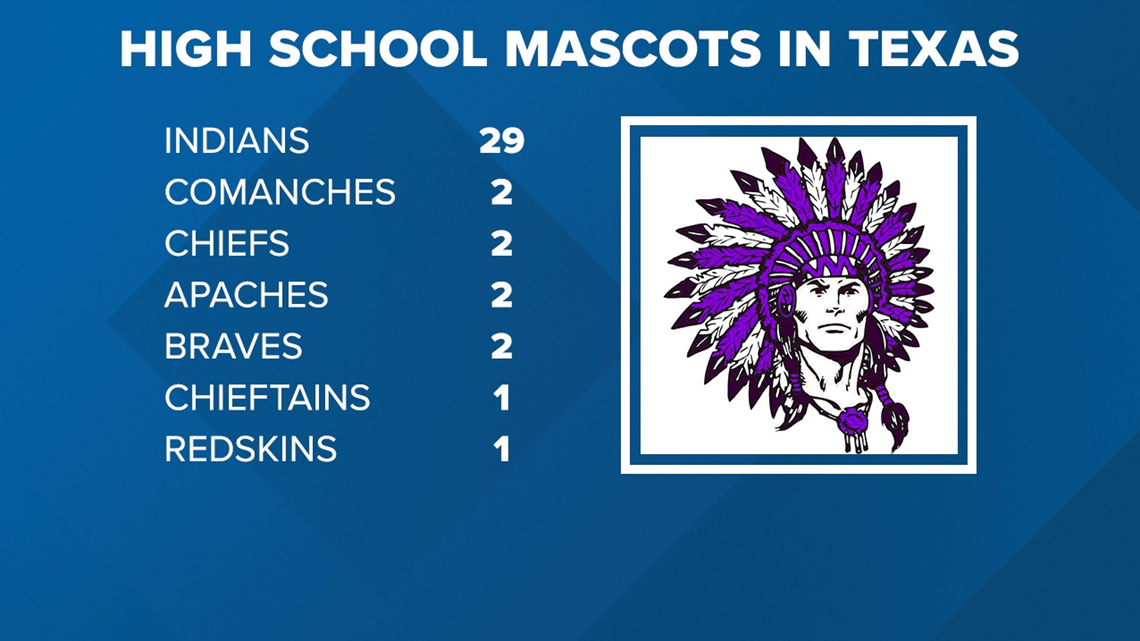 Speak up Southeast Texas:
We want to hear from you. Do you think any of our local school mascots should change their names?
Also on 12Newsnow.com...