ORANGE, Texas — Another resident of an Orange apartment complex is speaking out after living without water since Christmas.
Nearly 20 units are the Sabine Park Apartment Homes still don't have running water after pipes busted during the artic cold front that hit Southeast Texas.
12News has attempted several times to make calls and emails to the management company, Asset Living, trying to get answers, but no response has been received.
Owners of the Sabine Park Apartment Homes, Trinity Multifamily, has also been unresponsive.
12News has not been able to get a hold at the manager's office onsite.
When at the complex on Wednesday, a sign was seen on the door of that office, instructing renters how to pay rent.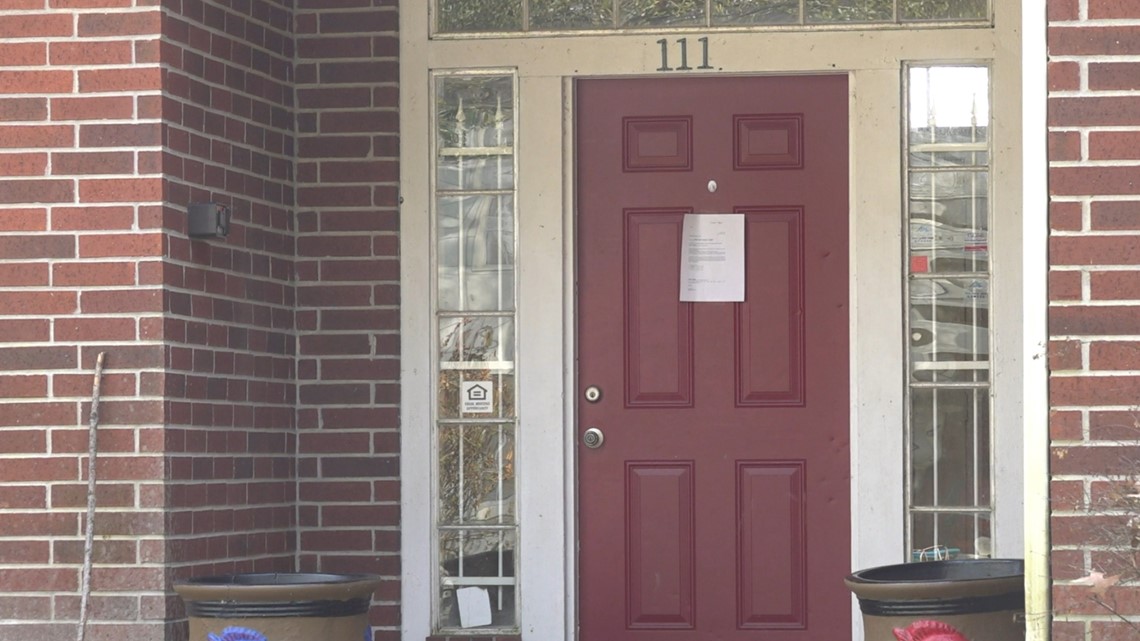 The note was dated January 15, 2023 and offered no insight into the water problems.
An email was sent by 12News to the email listed at the bottom of the note, but no response has been received.
Sabine Park Apartment Home's Resident David Vonderhayden along with others have asked the management company for a timeline of repairs, but all questions have gone unanswered.
"It's unbearable, it really is it's unbearable," he said.
Vonderhayden has lived at this apartment for six years now and he doesn't understand why the owners aren't willing to help, especially since all his bills have been paid on time.
"We went to the office they said they were gonna get on it and get the pipes fixed. She told me they were coming to hire two plumbers, but then she left. Last Friday in the middle of the night they moved out and left," he said.
Vonderhayden has been forced to fill up jugs at his neighbor's place just so that he can bathe and get clean drinking water.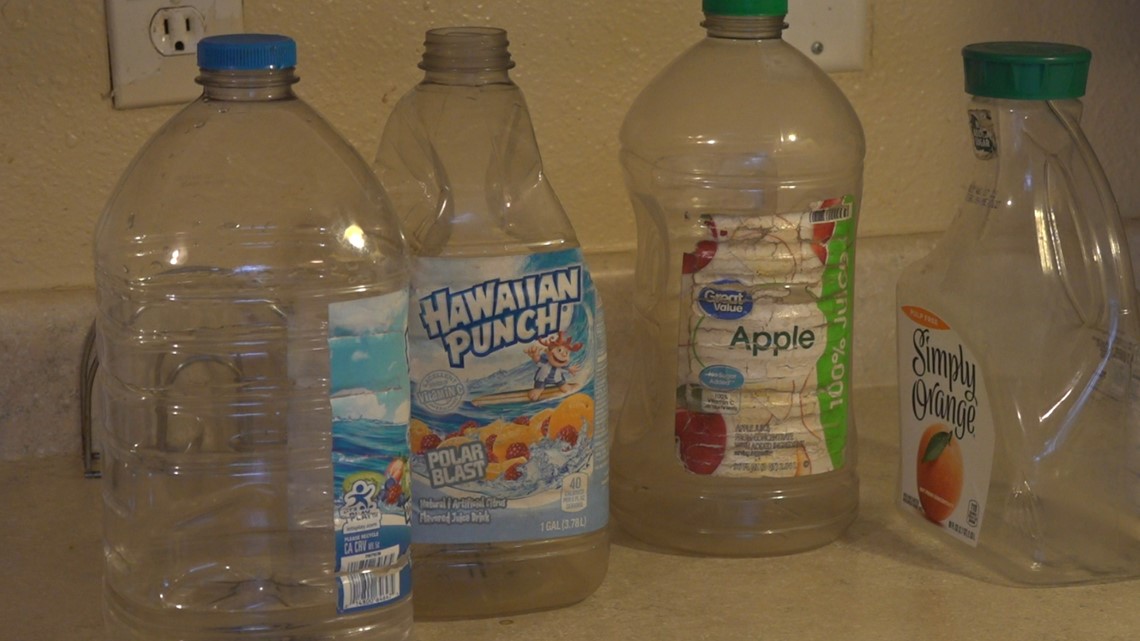 "We can't run the dishwasher, we can't bathe really. It's been very inconvenient, you know going on four weeks now," he said.
12News has put pressure on city officials. Orange Mayor Larry Spears say it's out of the city's hands, but he wants to help.
Spears says the city, the public works director, the city manager and himself have reached out.
"They have been contacted and are aware that we cannot do our part till until they finish their part. As a private entity, they are responsible with supplying their customers with adequate water lines," Spears said.
Mayor Spears has toured the apartments and knows people can't live under these conditions.
"They are on the clock to make those repairs. I am not happy, or proud of that. And I have toured the building and it's too many dilapidated buildings," he said.
Renters are still left with many questions.
"We are in limbo, we don't know. The owners haven't contacted us, all they put was that sign of where to pay rent. It seems that is all they are concerned with," said Vonderhayden.
Last week, a resident reached out to 12News with her concerns.
"I mean, I can't clean out my refrigerator, can't do dishes, can't cook anything for my family," she said.
The resident asked 12News to not use her name or her face because she fears retaliation from management at the Sabine Park Apartment Homes.
"I cant clean my house," she said. "I have a service animal and I have to have water for him. We cant take baths, and we cant even flush our commodes."
The Texas Attorney General's website says renters have a right to demand that a landlord repair any issues that affect your physical health or safety. For renters living with no water, however, the waiting is becoming more difficult.
"I can't afford to move to another apartment cause it would mean breaking the lease, and I cant afford to do that," the resident said. "These other apartment complexes are wanting to charge 1,000, 800, 900... I cant afford it."
Also on 12NewsNow.com...