ORANGE COUNTY — A newlywed couple leaving their wedding ceremony in a helicopter died when the helicopter crashed Sunday night.
Will Byler, his wife, Bailee Ackerman Byler, and their pilot died in the crash, according to 12News' ABC affiliate in Houston.
Bailee Ackerman Byler, the bride, was from Orangefield.
The groom's grandfather William Byler confirmed to the ABC affiliate that the aircraft went down Saturday at their family ranch. His grandson Bill Byler, his new wife and the aircraft's pilot all died.
The pilot of the helicopter, Gerald Green Lawrence, 76, was also killed in the crash, his family confirmed. He was a captain in the U.S. Army and was a veteran of the Vietnam War.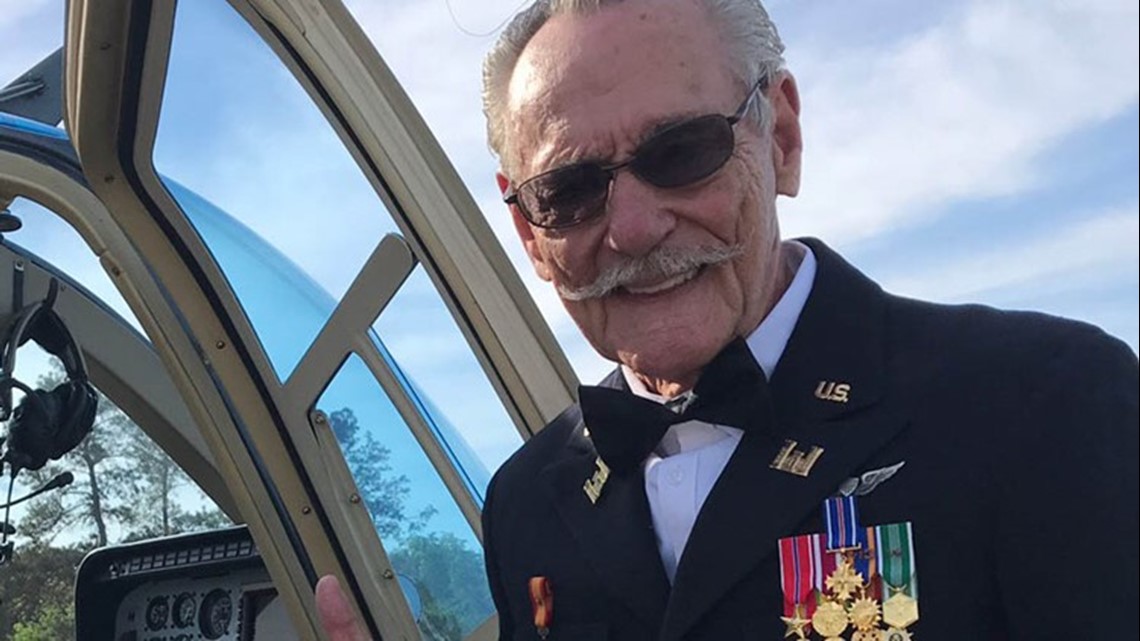 His family says he had just gotten married in April. He leaves behind his wife, two daughters, three stepdaughters and two grandchildren, one of which is set to be born Monday.
The Houstonian, a student newspaper at Sam Houston State University, reported that the Bylers were both in their senior year at the university.
The crash happened 80 miles west of San Antonio around midnight.
The Uvalde County Sheriff's office says the helicopter crashed near Chalk Bluff Park off Highway 55.
A twitter post from the National Transportation Safety Board says it was a Bell 206-B two bladed twin engine chopper that crashed.
There is no confirmation on the cause of the accident.
From the Uvalde County Sheriffs' Office news release...
At approx. 12 midnight on Saturday (11/3/18), Uvalde Police Communications received a call from an aviation monitoring center of a possible down aircraft in the area of Northwest Uvalde County.
After further investigation, Uvalde Co. Sheriff's Office Deputies received coordinates of a possible more direct location of the aircraft in distress.
TX DPS Troopers, Game Wardens, Border Patrol, Uvalde Vol. Fire Dept, and Uvalde EMS arrived in the vicinity of Chalk Bluff Park off HWY 55 to assist with the search.
Upon break of day, the accident location was found and the Texas Dept. of Public Safety and the Federal Aviation Administration is investigating the scene.