PORT ARTHUR, Texas — A Port Arthur resident is concerned after she woke up to find a black substance all over her car early this morning.
Felicia Alexander-Branch said she walked out of her house this morning to find what looked like soot coating her car around 7 a.m.
She lives in the 900 block of 19th Street in Port Arthur near the Motiva plant, she said.
"I haven't seen this since I was a teenager, and I'm 48 years old now," Alexander-Branch said. "That is coke, it's all over our cars and property."
She has a degree in instrumentation and has worked in refineries for 19 years, becoming an OSHA master trainer, she said. She also works with The Port Arthur Community Action Network (PACAN).
"We were sleeping in the house last night and inhaling that," she said. "You can't tell me that Motiva don't know that."
Carbon release in Port Arthur?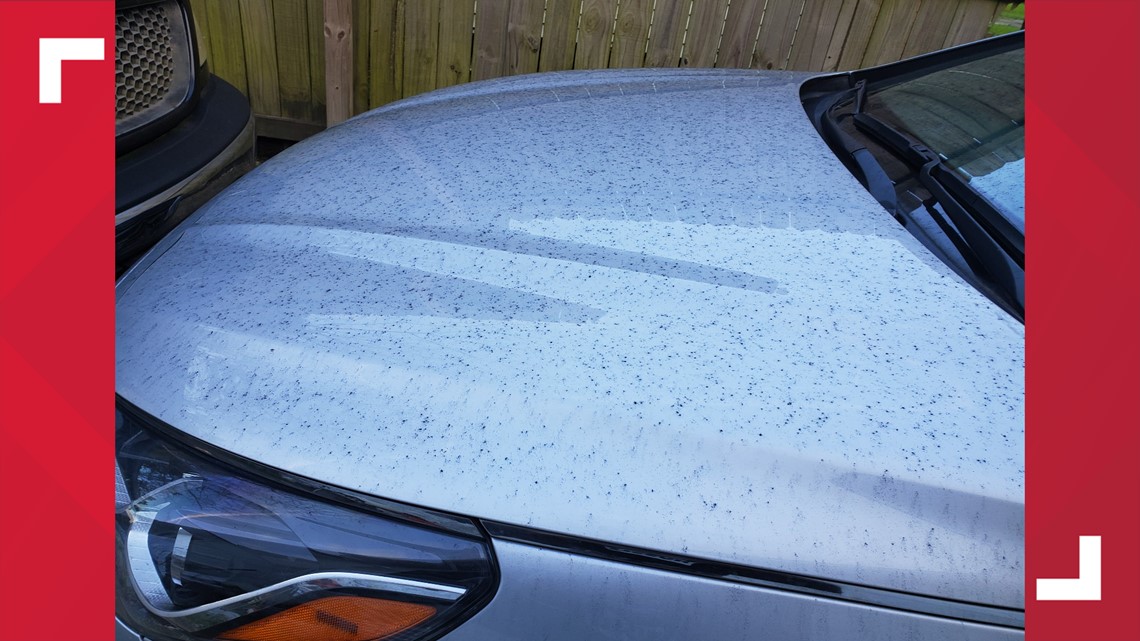 Her friend told her the dust coating could eat the paint off her car and she's not sure how to wash it off without damaging it, she said.
She plans to report the carbon release to the EPA and TCEQ as an environmental health violation, she said.
Stay with 12News as we work to find out more details. We have reached out to Motiva asking for more information.