LUMBERTON — The body of a 25-year-old Lumberton man who had been missing since early last week was found Sunday afternoon.
The body of Kolby William Kulhanek was recovered by deputies around 2 p.m. Sunday according to a news release from the Hardin County Sheriff's Office.
Jefferson County deputies flying the department's helicopter spotted Kulhanek's body near a dirt pit in the 9400 block of Cooks Lake Road in Lumberton.
Kolby's father told 12News "We ask everyone just to keep our family in their prayers."
Kulhanek's car was discovered Thursday night just over a half mile away from where his body was found.
Hardin County Justice of the Peace Charles Brewer has ordered an autopsy report to determine his cause of death.
"The placement of the stuff that's been found, it doesn't make sense, says Kolby's brother Kevin Kulhanek. "We don't if it's foul play or if he's missing, we just don't know."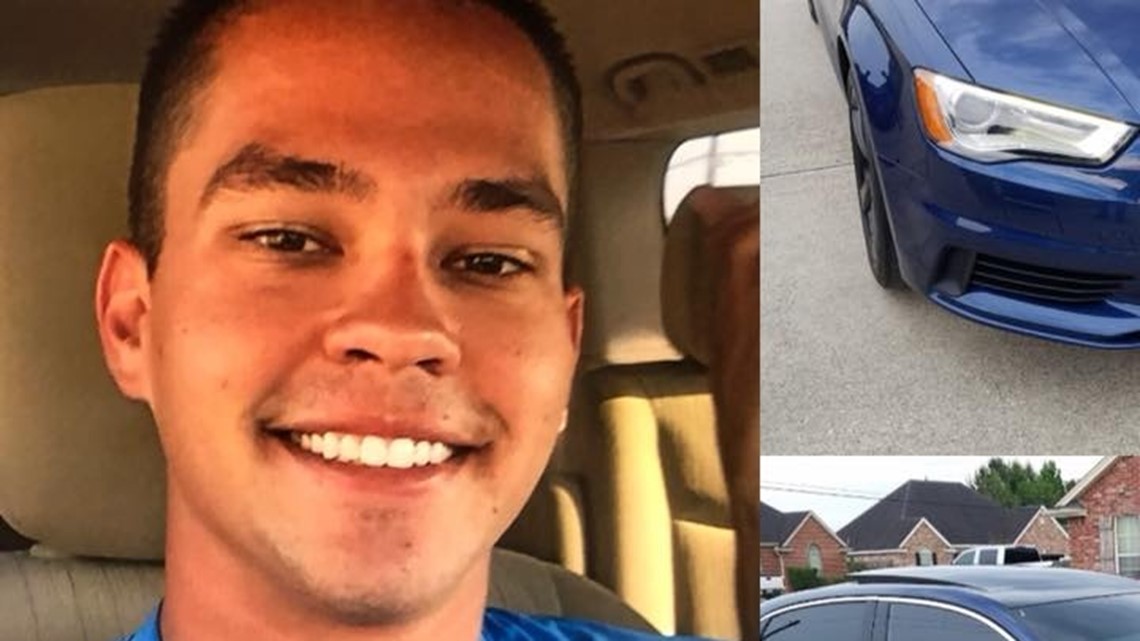 Dozens of volunteers and first responders gathered Sunday morning to continue the search for Kulhanek.
Hardin County Sheriff's Office asked Texas Equusearch, a search and rescue organization, to lead an effort Sunday.
The group has conducted nearly 2,000 missing persons operations and generated a grid search that included ATVs, boats, a drone and a helicopter.
"It's a big blessing for us to have all of the support, Kulhanek told 12News Sunday. "Friends, family and neighbors coming out here and helping us it's unbelievable."
Hardin County Sheriff's Office had been searching for Kolby since early last week
On Thursday, Kolby's vehicle was located on Cooks Lake Road near Leatherwood Drive.
His mother Susan says his keys were found 100 yards away along with one of his shoes.
The outcome Sunday didn't turn out positive, but the community did rally around the family with dozens of volunteers taking time out of their day to help in the search.
"I have a 12-year-old son and if it were my son or family member I'd want people to come out and help too," says Lumberton volunteer Richard Gollihare. "It's the least I can do, I don't have a boat or ATV so I figured I can walk and at least help on foot."