BEAUMONT, Texas — It's a big moving day at the Port of Beaumont Thursday as the U.S. Army and the port work together to move equipment coming in from Europe.
The port and the Army are coordinating to perform what's described as one of the most significant movements of equipment the Army has ever made at the port, according to a news release from the Port of Beaumont.
The Army's 842nd Transportation Battalion, part of the U.S. Army Military Surface Deployment and Distribution Command, will be moving more than 2,500 pieces of equipment by the time the movement is finished the release said.
"It very much is a community effort here. It's a great way to see how the Sabine-Neches waterway is a key player in strategic force projection," Llieutenant Colonel Gordon Vincent says.
Members of the media were invited Thursday morning to watch the progress.
The Army is moving equipment coming in from Europe that is bound for Fort Riley in Kansas via rail and commercial trucks.
On Thursday the first of four ships full of equipment arrived to be unloaded following an 18-day voyage from Europe to the port according to Lieutenant Colonel Gordon Vincent, commander of the 842nd Transportation Battalion.
"A lot to be proud of around here, from a community and strategic reach and impact that ports have on this waterway and how it really directly contributes to national defense," Vincent said.
Four more ships will be arriving to be unloaded in the next few months Vincent said.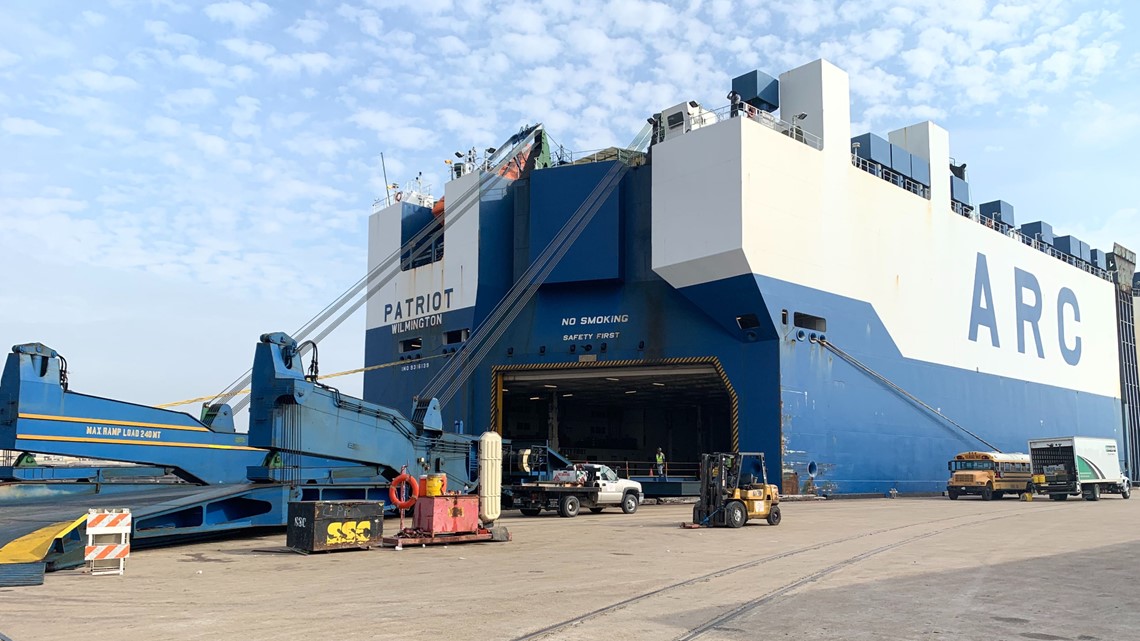 All of the equipment unloaded Thursday will take about three weeks to reach its final destination in Kansas he said.