BEAUMONT, Texas — Police in Beaumont are working to learn if two armed robberies that took place Wednesday in Beaumont and in Nederland are connected.
Officers were sent to the Express Mart at 4095 Dowlen Road in Beaumont after a robbery in progress was reported there at about 8:40 p.m. on Wednesday, May 25, 2023, according to a Facebook post from the Beaumont Police Department.
A suspect armed with a handgun and wearing faded jeans and a black hoodie robbed the clerk and then left in a small, dark gray four door sedan according to the post.
The car was last seen heading south on Dowlen Road.
"So, if you see someone who you know, either a family member, a friend, who is on video even if it's distorted or grainy, you're aware that that's them because you know that person," said Beaumont Police Officer Haley Morrow. "You know the way that they walk and the type of close that they have."
Gas station convenient stores are a big target of robberies so the Beaumont Police Department offers workshops for those employees.
"To talk about things, that they should and shouldn't do, what to look out for, what to do if that happens to them. We also offer site security surveys to see what type of vulnerabilities they may have," Morrow said.
If you ever come face-to-face with a robbery, police say compliance is key because they don't believe property is worth anyone's life.
"So, if they are ever approached by a suspect who has a weapon or is demanding their property or money, or they find themselves in a situation. We want them to comply with what the suspect is saying and take as many mental notes as they can, as what the suspect looks like," Morrow said.
Police received a call at 2:50 p.m. regarding a robbery at Game X Change, located at 3536 FM 365 in Nederland, according to Nederland Police Chief Gary Porter.
The store clerk told police a man walked into the store, pulled out a handgun and demanded all the cash from the register.
The man then ran to a dark blue sedan and left.
There were no injuries reported during the armed robbery, according to Porter.
It is unknown how much money the suspect took.
Morrow tells 12News it is believed the suspect involved in the two armed robberies may be the same person.
Beaumont Police Detectives are looking into it and working with Nederland Police.
Express Mart Robbery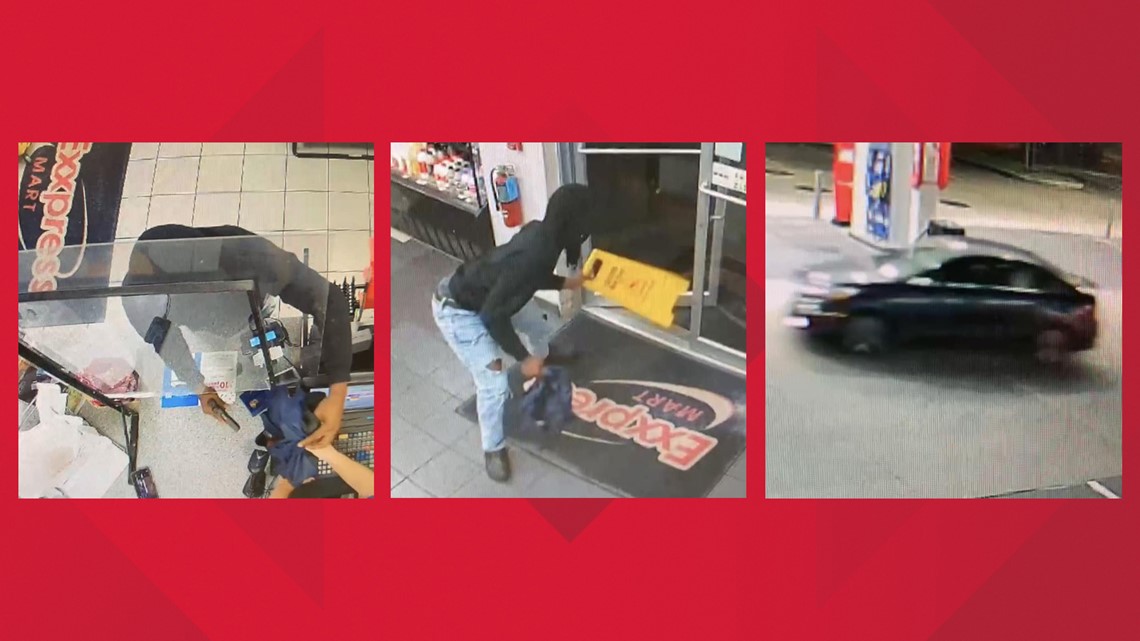 Game X Change Robbery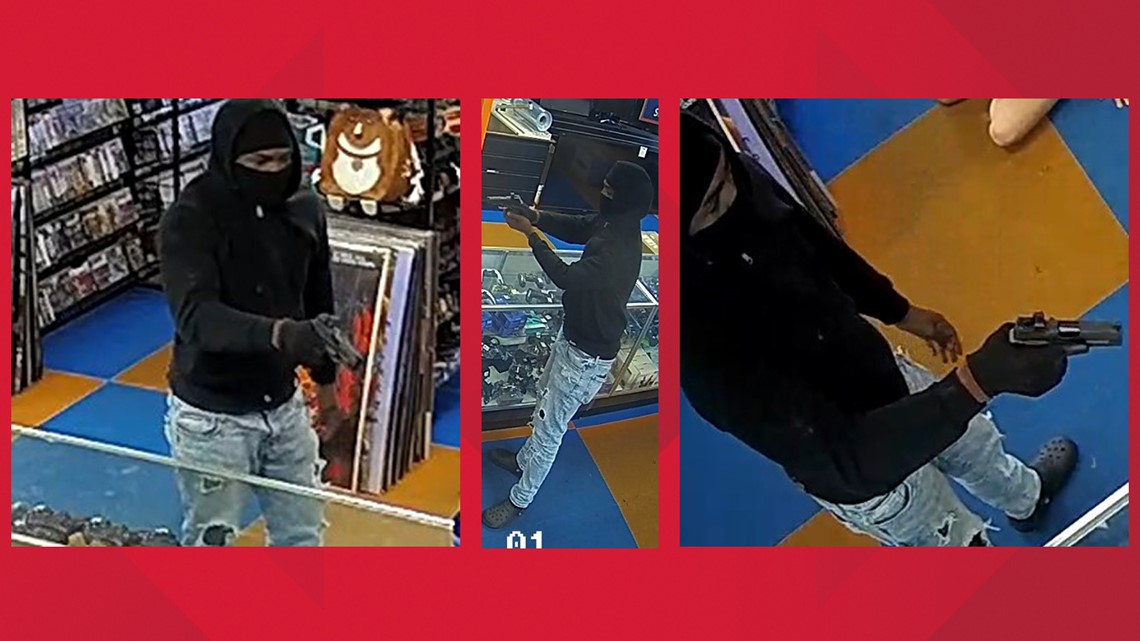 If you have information about a crime you could earn a cash reward of up to $1000 by providing an ANONYMOUS tip to Crime Stoppers of Southeast Texas.
At 8:38 pm Beaumont Police responded to 4095 Dowlen in reference to a robbery in progress.
The suspect pictured below robbed the clerk at gunpoint and fled the area in a dark gray small 4 door sedan, southbound on Dowlen road. Anyone with information about this crime is asked to call Beaumont police at 409-832-1234 or Southeast Texas Crime Stoppers at 409-833-TIPS(8477).
Also on 12NewsNow.com...