BEAUMONT, Texas — A 67-year-old Louisiana woman is dead following a wreck involving an 18-wheeler along Interstate 10 near the downtown Beaumont exit on Monday.
The wreck, which also involved a hazmat spill and cleanup, shutdown the westbound lanes for several hours.
Jefferson County Justice of the Peace Ben Collins told 12News that a 18-wheeler went over the guardrail and hit a black Escalade head on. The driver of the 18-wheeler was taken to a hospital and is expected to survive.
A woman in the Escalade died. She was later identified as Emma T. Brooks, 67, of Bastrop, Louisiana, according to Judge Collins.
Police were previously diverting all westbound traffic coming from Orange County off of the interstate at the Pine Street exit.
Just before 11:30 a.m. westbound traffic was backed up more than three miles into Rose City and westbound traffic was backed up more than two and a half miles to the Maury Meyer Bridge.
The wreck also closed one of the eastbound traffic lanes for several hours. The lane has since been reopened.
12News received an unconfirmed report that there had been another wreck near MLK Parkway as traffic backed up from the 18-wheeler wreck.
This is a developing story. We will update with more if and when we receive more confirmed information.
From the Beaumont Police Department release:
On Monday, April 11 2022 at 10:35 a.m., Beaumont Police responded to the 800 block of IH-10 East (westbound and eastbound) in reference to a major vehicle crash involving an 18-Wheeler. Preliminary investigation has revealed that an 18-wheeler was traveling eastbound on IH-10 and left the travel lane, striking the concrete divider and continuing into the westbound travel lane, crashing head-on with a black Cadillac Escalade that was traveling westbound.
The driver of the Escalade was pronounced deceased at the scene. She has been identified as Emma Brooks, a 67 year old resident of Bastrop, Louisiana. The crash caused the 18-wheeler to spill HAZMAT on the roadway as well as two additional, separate minor crashes. Both directions of IH-10 were closed for several hours as Police investigated and crews worked to clean up the crash scene. The investigation is on-going.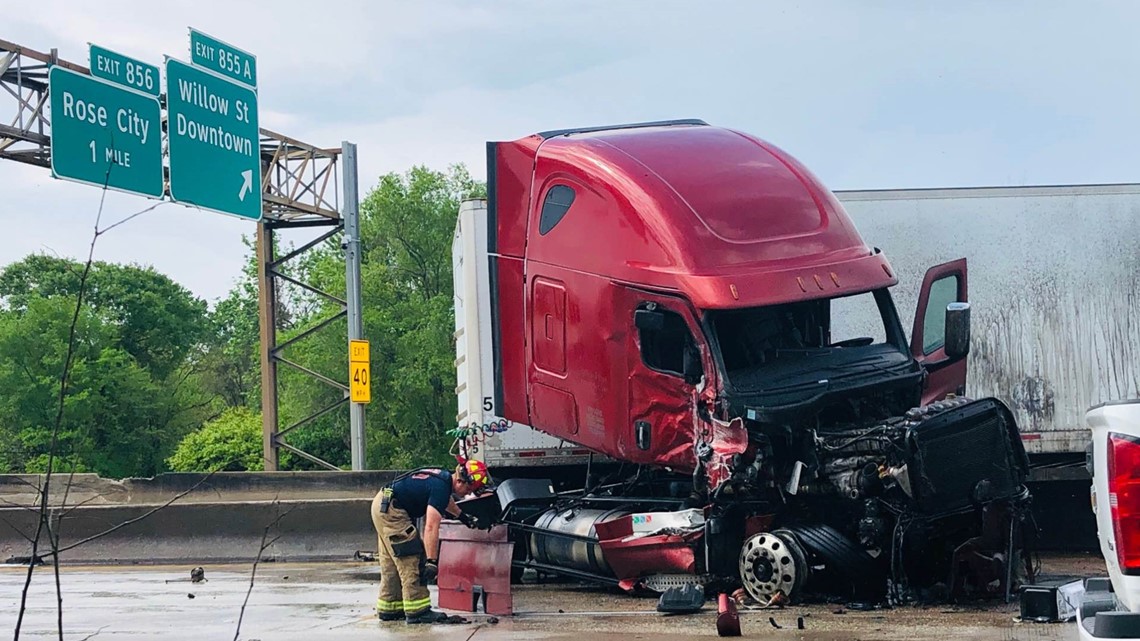 Also on 12NewsNow.com…