BEAUMONT, Texas — Police are looking for a pair of men who robbed a Beaumont video game store at gunpoint last month.
Two men armed with handguns walked into the Game X Change at 4105 Dowlen Rd in Beaumont on April 25, 2023, and robbed the store according to a Beaumont Police Department news release.
Police say the two men stole both cash and video games in the robbery.
The two suspects are both black men in their 20s with one wearing all red clothing and carrying a red and a black bag according to police.
The other man wore a black hoodie and "army green" pants police said.
The two men left in a stolen silver Elantra, which was later found.
Detectives also believe that these two men may have also been involved in a robbery in Liberty County.
This is a developing story. We will update with more if and when we receive more confirmed information.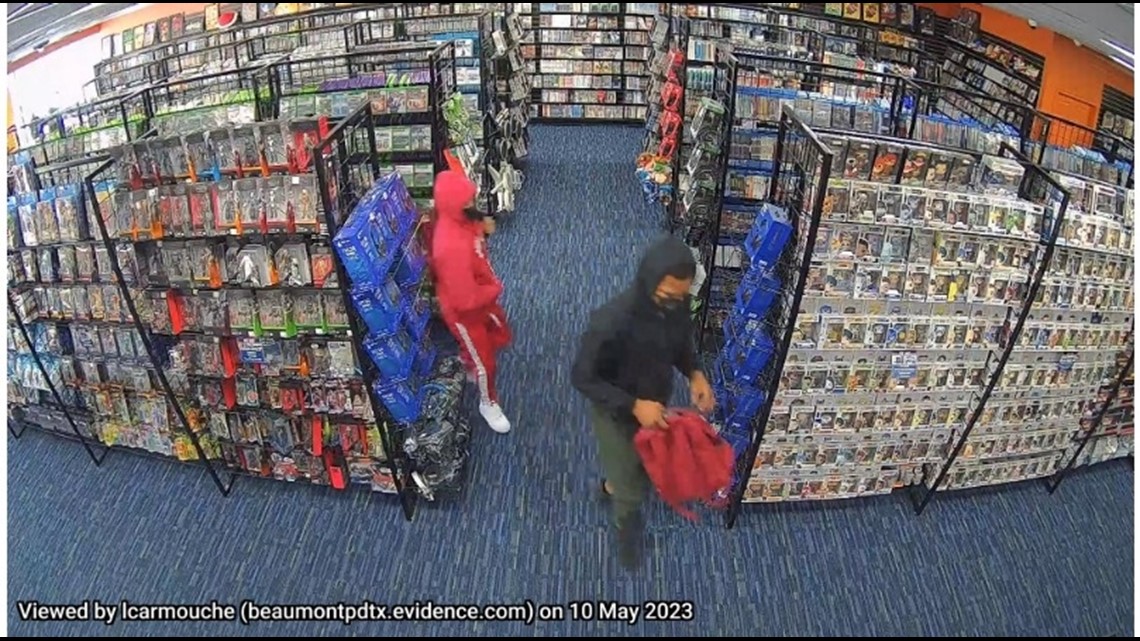 If you have information about a crime you could earn a cash reward of up to $1000 by providing an ANONYMOUS tip to Crime Stoppers of Southeast Texas.
Also on 12NewsNow.com…