TYLER, Texas — Crews are working to cleanup after Saturday's severe storms downed trees and powerlines, left some without power and brought mild flooding to parts of Texas.
Areas such as Humble experienced some of the worst damage, according to area officials. Debris were spread throughout neighborhoods and powerlines were downed after reports of flash floods and a tornado that touched down overnight.
Heavy winds and rain also damaged parts of Southeast Texas. However, officials with Tyler, Jasper, Liberty and Hardin counties said despite downed trees and flooded roads, most made it through the night unscathed.
"There was some downed trees that did fall across Highway 69, removed without any issues," Ken Jobe, Tyler County Emergency Management Office coordinator, said. "We had some power outages. At one time, probably had 1,200 customers without power. Most of that was restored within an hour or two of losing power."
While significant storm damage was not reported in Tyler County, the Emergency Management Office did receive a report about a house fire. It was later determined the cause of the fire was a lightning strike.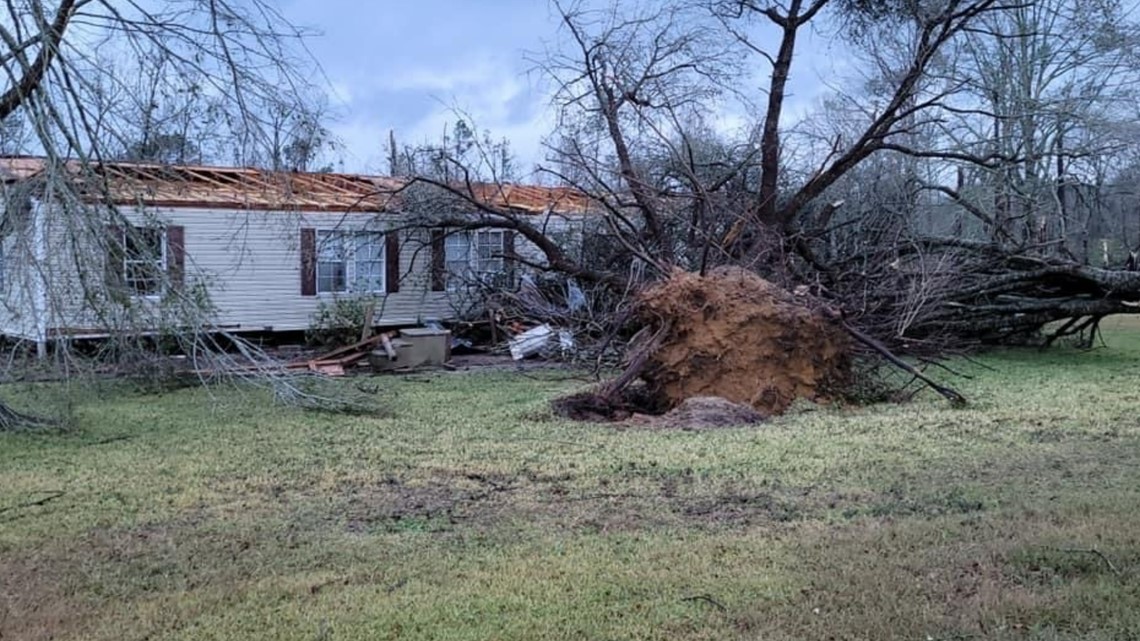 According to Jobe, high water that was being seen on county and state roads has already started to recede.
Capt. Ken DeFoor with the Liberty County Sheriff's Office said his office also received reports of heavy flooding in the Plum Grove area. DeFoor said the Liberty area did not receive a great deal of storm-related damage.
Jasper County Emergency Management Coordinator Billy Smith said there was not any major storm damage reported in the Jasper area. Judge Mark Allen said the area made it through the night, "relatively unscathed."
After speaking with Hardin County Emergency Management and the sheriff's office, Judge Wayne McDaniel said there no reports of storm damage in the Hardin area.
Damage from Saturday's severe weather in Texas
Also on 12NewsNow.com…