BEAUMONT, Texas — Ice was everywhere.
"No one escaped this one," Beaumont city manager Ray Riley told the Beaumont Enterprise in 1997.
Frigid arctic air seeped into Southeast Texas ahead of heavy moisture to create one of the worst ice storms ever in the Golden Triangle.
Trees snapped onto already frozen power lines to leave tens of thousands in the dark and without heat for nearly a week. The heavy ice collapsed some small structures and even damaged homes.
The Perfect Storm
Before the ice, the area saw unseasonably warm temps. The new year started with temperatures in the low to mid 70s, not records and not out of the norm but certainly warm.
But by January 7th arctic air began to move into the area and by the 11th low temps dipped below freezing.
But that snow soon turned to freezing rain and sleet -- a winter storm that stretched from College Station to Lake Charles.
The freezing rain and sleet continued through the evening of January 13 before finally ending.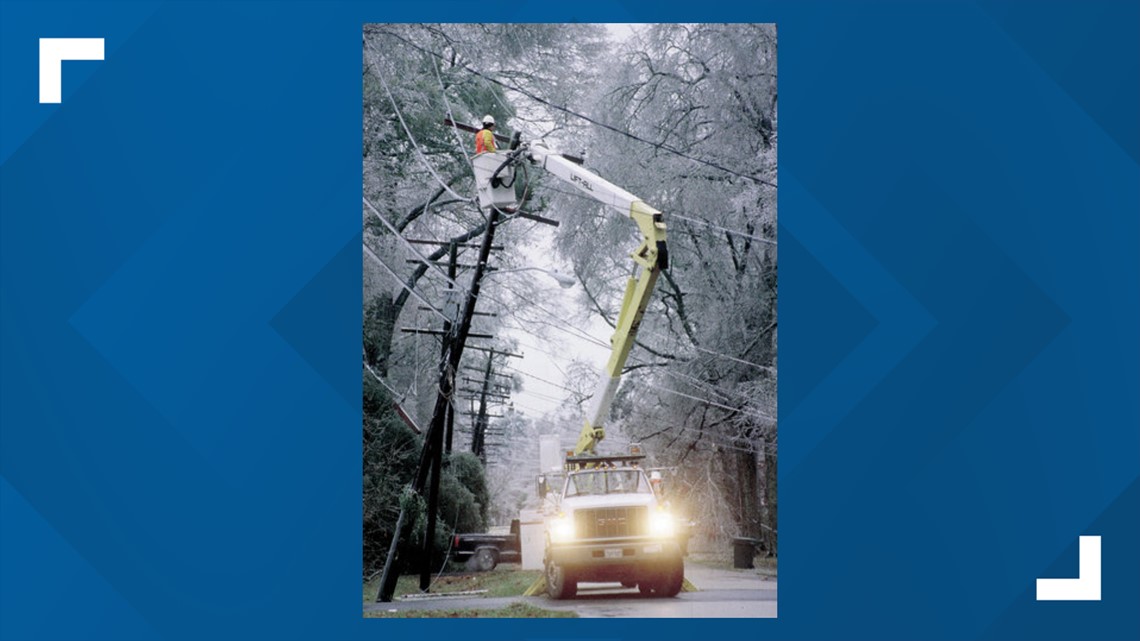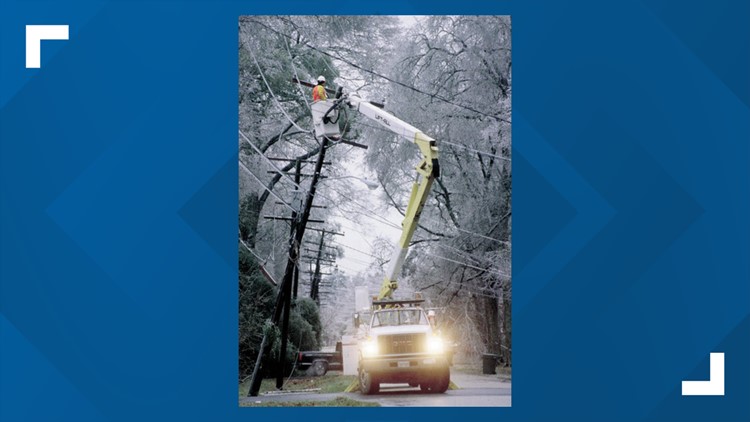 'Ice was everywhere'
A quarter-inch of ice accumulated on most surfaces, but trees and power lines saw up to an inch of ice accumulate.
The thick, frozen coils of ice snapped tree limbs, bent power lines and created a havoc on the roads. More than three quarters of the area between Houston, Beaumont and Lake Charles were powerless. Many in the dark with no heat for as many as five days, according to the National Weather Service.
"Ice remained a fixture across the region until the afternoon of the 14th when temperatures finally rose well above freezing," the NWS noted.
That's when chards of ice fell from trees, antennas and large buildings. This caused more tree limbs to fall and for more power outages in the area.
"This made movement across the region dangerous and potentially life threatening near the larger structures," the NWS said. "Crashes were heard outside the weather office as sheets of ice fell off the doppler radar!"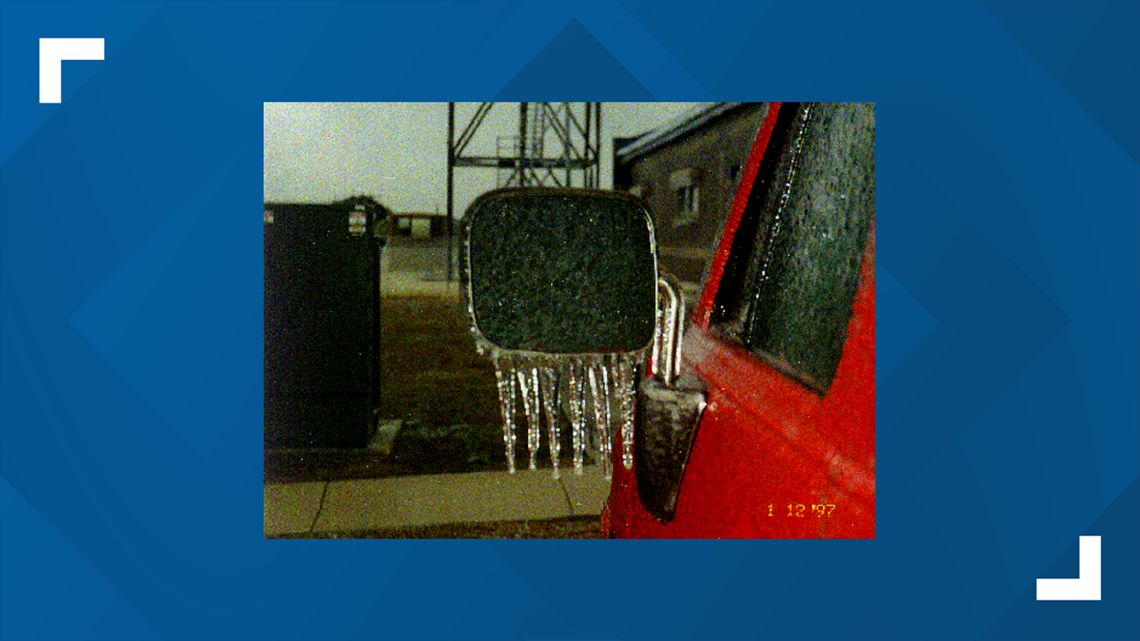 Long road to recovery
It took weeks to remove all of the downed trees and power lines that came down during the ice storm.
The weakened trees even caused the National Weather Service in Lake Charles to alter their weather reporting as weakened trees fell during thunderstorms that weren't necessarily severe.
The ice storm caused millions in damage.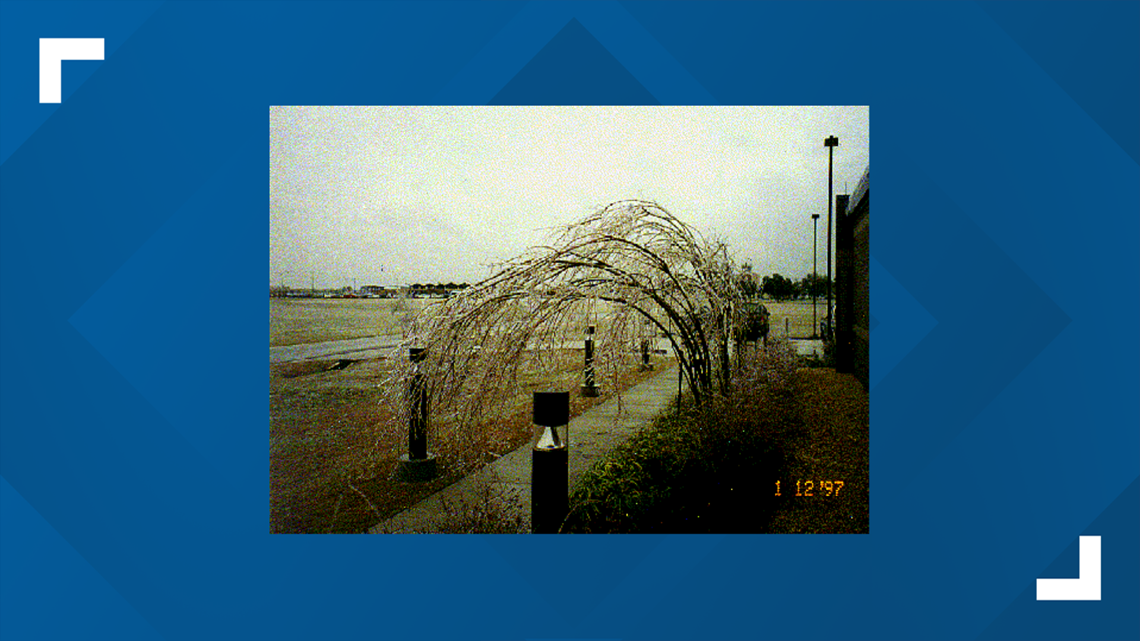 Baby Boom
Another unexpected impact from the 1997 ice storm? A region-wide baby boom!
Admissions to local hospitals were up 150% in August, September and October of 1997.
"Everywhere I looked, there was a pregnant woman," one expectant mother was quoted by the Lake Charles American Press newspaper in October 1997.
1997 ice storm paralyzes Southeast Texas