BEAUMONT, Texas — LIVE NEXT AT 10:00.
Despite flooding at our station, 12News is committed to bringing you live coverage as our area begins recovery.
We'll have the latest on traffic conditions, school closures and let you know what businesses are open.
Watch live above (or click here).
RELATED: Here's an aerial view of the flooding in Jefferson County
RELATED: Rivers crested? Roads closed? Your flooding questions answered
STAY CONNECTED: Download our new app to receive alerts you'll need to know!
Be sure to follow our social media platforms: Facebook | Twitter | Instagram
Rescuers swim with horses through flood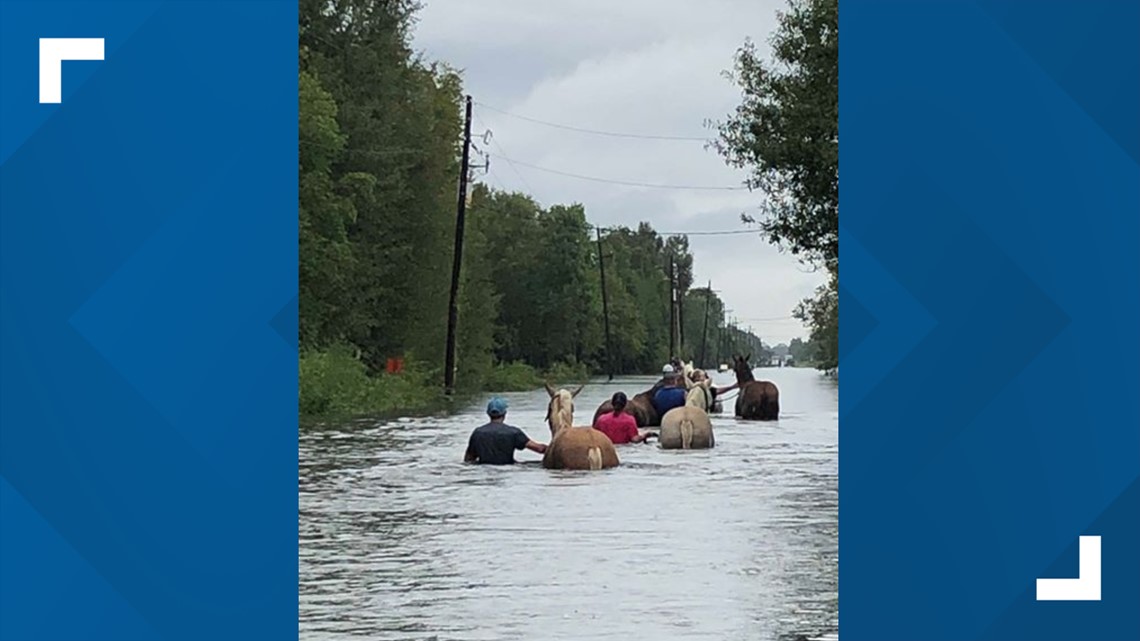 MORE FROM IMELDA
List: School closures in Southeast Texas
MAP: These highways and interstates around Beaumont are closed