ORANGE COUNTY, Texas — A Southeast Texas non-profit organization is offering help to those who are working to rebuild after tornadoes and severe weather left parts of the area severely damaged and some without homes.
More than two weeks ago, tornadoes touched down in Southeast Texas.
"It hit and my roof blew off and things went everywhere," McKinlee Paschal, Orange County resident, said.
Officials with the National Weather Service later confirmed that an EF-1 and an EF-2 tornado touched down in Orange County on Tuesday, January 24, 2023.
"Wind started picking up" Peyton Myers, Orange County resident, said.
The severe weather in January also seriously damaged other parts of Southeast Texas. Video from Port Arthur showed torrential downpours and strong winds affecting the area.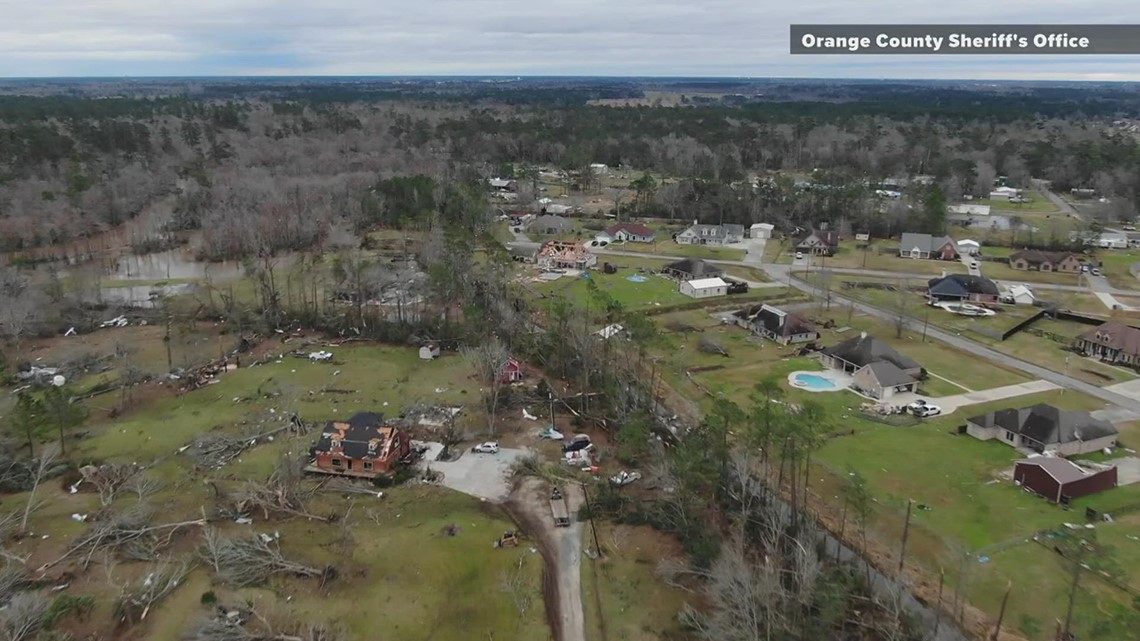 A 12News crew saw debris in the streets and stop signs ripped from the ground.
"The whole house was shaking," Junilyn Rabago, Taylor Landing resident, said. "The doors were shaking. The windows were shaking. It was so traumatic."
During the peak of the storm, more than 17,000 residents were left without power. Southeast Texans are now working to rebuild and know that the process can be expensive.
No federal money has been issued to help mitigate the cleanup, but county officials and community members are working to help each other during these hard times.
Legacy Community Development Corporation, a non-profit organization, is accepting applications for the Texas Department of Housing and Community Affairs Homeowner Reconstruction Assistance program. The program is set to assist homeowners who need help paying for repairs as they work to rebuild.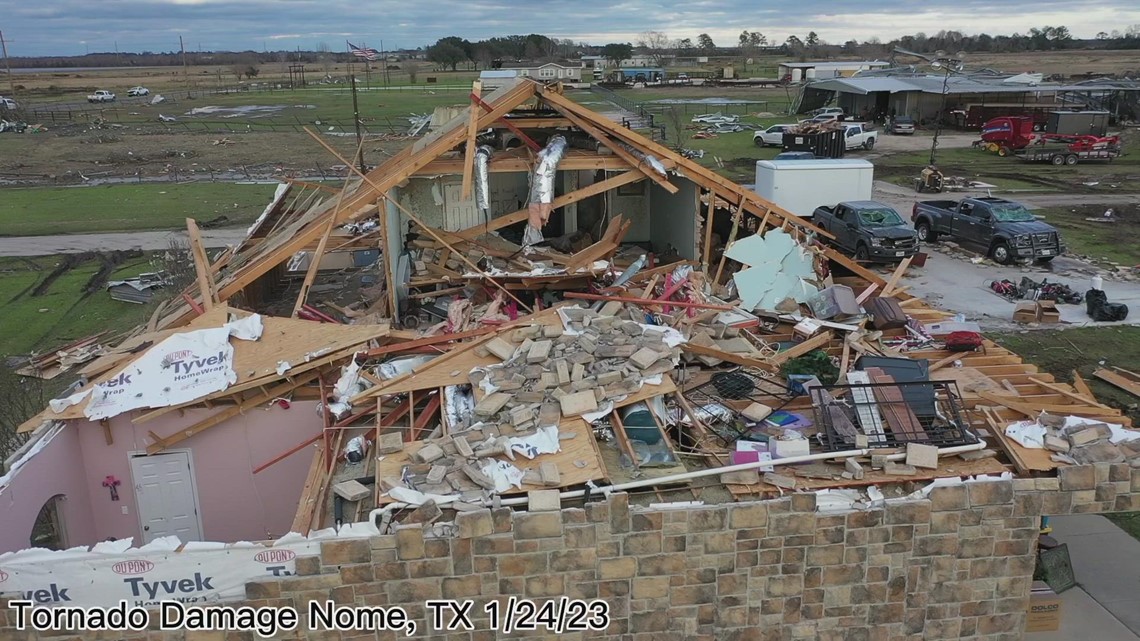 "Any homeowners that have been affected by either a hurricane or tornado, any natural disaster, or their house has been deemed unlivable by the city, meaning that they have been red-tagged," Tia Bank, Legacy Community Development employee, said.
To qualify for the program, the natural disaster that left a homeowner's house damaged or destroyed must have happened within the last four years.
"They have to have proof of ownership," Banks said. "They have to be current on their taxes. They have to income qualify, and then, they just have to have some type of proof that it was affected in either a hurricane or it's been deemed unlivable by the city."
Homeowners can apply directly through Legacy's website. Those who qualify will be entered into a random drawing to decide their place in line.
Applications will be open through March 17, 2023.
Also on 12NewsNow.com ...