IRVING, Texas — The National Weather Service (NWS) has confirmed that two EF-1 tornadoes hit Irving, and another swept through Corsicana Thursday.
Around 1:30 p.m. Thursday, a Tornado Watch was issued for most of North Texas, including Dallas County, until 8 p.m. Around 4:45 p.m., the severe storm sirens began blaring in Dallas County.
Damage reports started trickling in from the Irving area about an hour later.
WFAA reporter Morgan Young was on scene at Autos of Dallas in Irving after the severe storm tore through the area. An employee reported it got dark and loud as everyone ran to the back of the building to take shelter.
The general manager told Young that the roof fell on one of the cars that was sitting outside, and several others were damaged by hail.
Though, NWS told WFAA that this damage may be separate from the first confirmed tornado path that brought max winds speeds of 105-110 mph and may have just been caused by straight-line winds.
Friday evening, NWS confirmed a second tornado on the north side of Irving that had winds of 105 mph.
A resident also sent in photos after what is believed to be golf-ball-sized hail fell during the storm.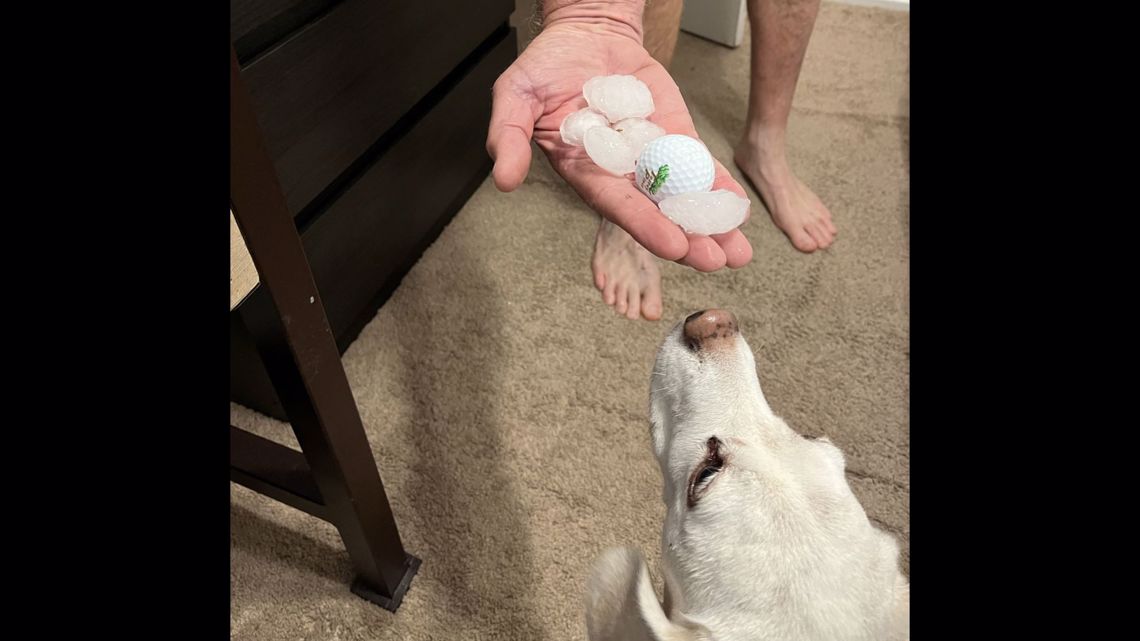 Friday evening, the NWS also confirmed that an EF-1 tornado with winds of 95 mph struck the north side of Corsicana.
NWS will continue to survey both areas to determine the peak winds, max width and path length of Thursday's tornadoes.