BEAUMONT, Texas — Folks on the Gulf Coast are still dealing with heavy rainfall after Tropical Storm Cristobal moved ashore on Sunday.
The impact is being seen from southeast Louisiana to Mississippi and Alabama. Heavy rainfall is expected to continue from Louisiana to Florida as Cristobal moves further inland today.
Southeast Texas can expect northerly winds up to 25 mph today. Cristobal's center is moving very quickly to the north and should be in Arkansas this afternoon.
As of 10 a.m., Cristobal is 15 miles east of Monroe, Louisiana with winds of 35 mph. The storm is moving NW at 15 mph.
TIMING: Moving north into Arkansas this afternoon.
STRENGTH: Cristobal is a Tropical Depression with winds around 35 mph
TRACK: Current forecast track shows the storm will move north into Arkansas today.

Winds are at 35 mph with higher gusts, and the storm is 15 miles east of Monroe Louisiana moving NW at 15 mph as of the 10 a.m. advisory from the National Hurricane Center.
Here's the timeline for today:
TODAY: Cristobal is moving north through Louisiana, and is now north of Baton Rouge. The tropical system will continue north today into Arkansas. Southeast Texas still close enough to Cristobal today to catch some scattered showers.
2020 HURRICANE SEASON
Cristobal is the third named storm of the 2020 Atlantic Hurricane season, which began June 1. Two of those storms, Arthur and Bertha, formed in May.
Cristobal is the earliest third named storm on record in the Atlantic Basin. The previous record was Tropical Storm Colin which formed on June 5, 2016. This is also now the sixth hurricane season in a row with at least one named storm before hurricane season officially began.
NOAA has forecast an above-average hurricane season.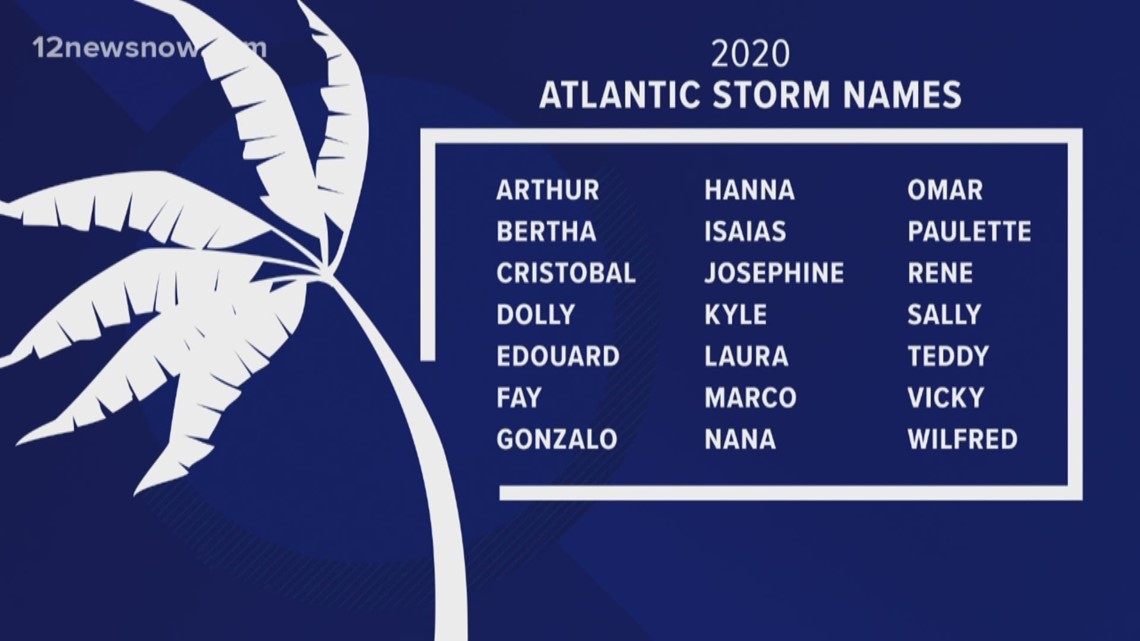 NOAA predicts there will be 13 to 19 named storms (winds of 39 mph or higher), of which six to 10 could become hurricanes (74 mph or higher). NOAA forecasts that there could be between three to six major hurricanes (Storms that reach category 3 or above).
An average Atlantic hurricane season produces 12 named storms, with six becoming hurricanes, including three major ones.
NOAA said a combination of several factors, including the lack of El Nino conditions, along with warmer-than-average sea surface temperatures in the tropical Atlantic Ocean and Caribbean Sea, increases the likelihood for an above-normal Atlantic hurricane season.