ORANGE, Texas — Weeks after hurricanes hit Southeast Texas, massive trees still line yards and roads in Orange County.
The waiting game has lasted more than two months, and some residents are saying they've had enough.
For the last two months, Jessica Pietz and her husband Dustin have been cleaning up debris left behind by Hurricane Laura.

From downed trees to scattered limbs, the two are anxious to get the mess hauled off so they can move on to other things.

"We can't even really assess the damage until the trees are gone and we can see what's underneath or around or what it hit. So, I mean it's a waiting game, and we're just stuck waiting until we can figure out what to do next." Pietz said.
RELATED: Gov. Abbott after Hurricane Laura's landfall: 'This truly is unprecedented'
So far, crews have made one pass through their neighborhood, but Pietz said there's still so much more to be done.

"We've gotta cut the trees down, get 'em into movable pieces, load 'em up, get 'em out to the road. So as much as we appreciate the one trip, we definitely need more than two," Pietz said.

Aside from being an eyesore, Pietz said the storm damage left behind is also a major safety concern.

"We definitely need more than one pickup from the city or TXDOT or whoever, just we need some help, any help," Pietz said.

Through it all, she remains grateful to be alive and healthy, especially after one of the downed trees narrowly missed their home.

"We couldn't be more grateful for that, so it could've been worse. But then when we come back and are trying to fix and then continue our renovations and what not, it's just like we had to put a complete stop on that," Pietz said.

Sarah Dupre, a TxDOT representative, said contractors are currently on the final pass of picking up vegetative debris in Orange County and they'll pick up this debris outside homes on state Highway 62 in Orange County Thursday.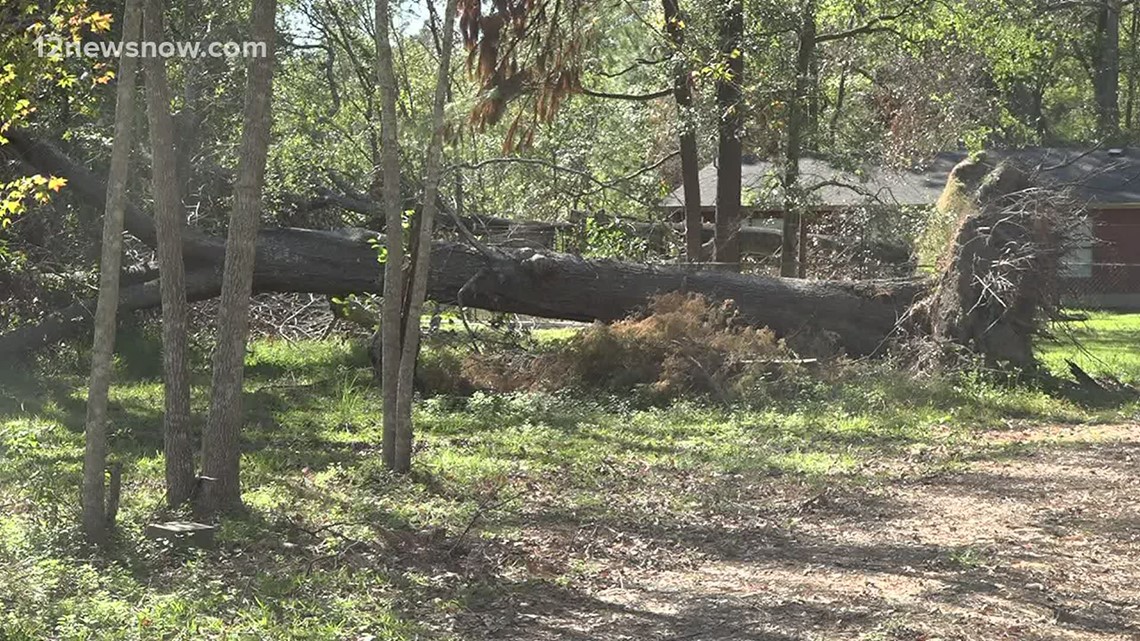 Also on 12Newsnow.com...