BEAUMONT, Texas — After a record-breaking 2020 hurricane season, the World Meteorological Organization is not only retiring four hurricane names but announced they'll no longer use the Greek Alphabet.
The four hurricanes names being retired include: Dorian, Laura, Eta and Iota.
Hurricane Dorian, which killed at least 77 people as it slammed into the Bahamas in 2019 as a category five storm, will be replaced by Dexter. Dorian caused more than $5 billion in damages. The actual death toll is believed to be much higher because 245 people were still missing as of April 2020.
Hurricane Laura slammed into Southwest Louisiana and Southeast Texas as a destructive category four storm. The storm killed at least 42 people and inflicted nearly $20 billion in damages.
Hurricanes Eta and Iota were also retired after impacting Central America in November. Iota was the latest category five hurricane on record in the Atlantic Basin.
The WMO says the Greek alphabet will not be used in the future because it "creates a distraction from the communication of hazard and storm warnings and is potentially confusing."
2005 was the only other season that used the Greek Alphabet.
The WMO released a new set of supplemental names to be used should all of the originating names are exhausted.
The list starts with Adria and goes through Will.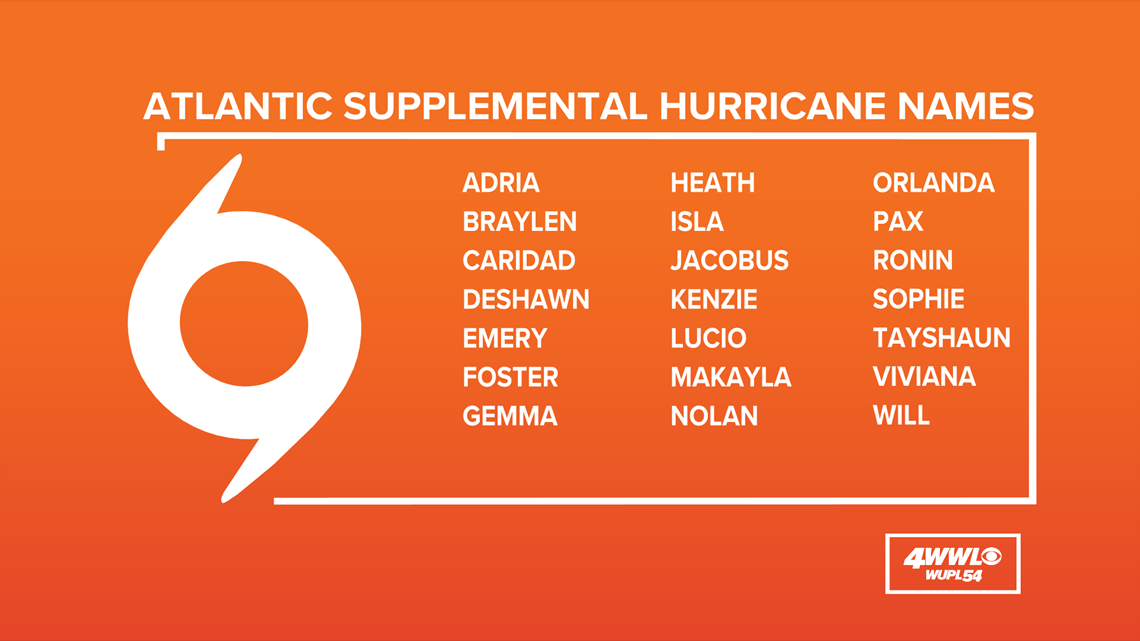 The 2020 hurricane season had a record-breaking 20 named tropical storms, including 13 hurricanes. Six of those hurricanes were considered major hurricanes.
It was the sixth straight season with above-average activity.
Hurricane season 2021 begins on June 1st.
The WMO is considering moving up the start of hurricane season to May 15. That wouldn't happen until the 2022 hurricane season if approved.