Here's a look at some of the impacts Southeast Texas can expect over the next few days:
Flash flooding is a big concern for Southeast Texas through Thursday.
A flash flood watch remains in effect for all of Southeast Texas and portions of Southwest Louisiana.
4 to 9 inches of rain is forecast for Southeast Texas with 12 inches or more possible in isolated locations.
Rain bands could set up over some neighborhoods dropping 1 to 3 inches of rain per hour. Forecasting where these rain bands form is not easy.
2 to 6 inches of rainfall in far Southwest Louisiana with isolated higher amounts.
Parts of Chambers, Liberty and Tyler Counties could see anywhere between 8 and 12 inches of rain. Even parts of Jefferson and Hardin Counties could see upwards of 10 inches of rainfall.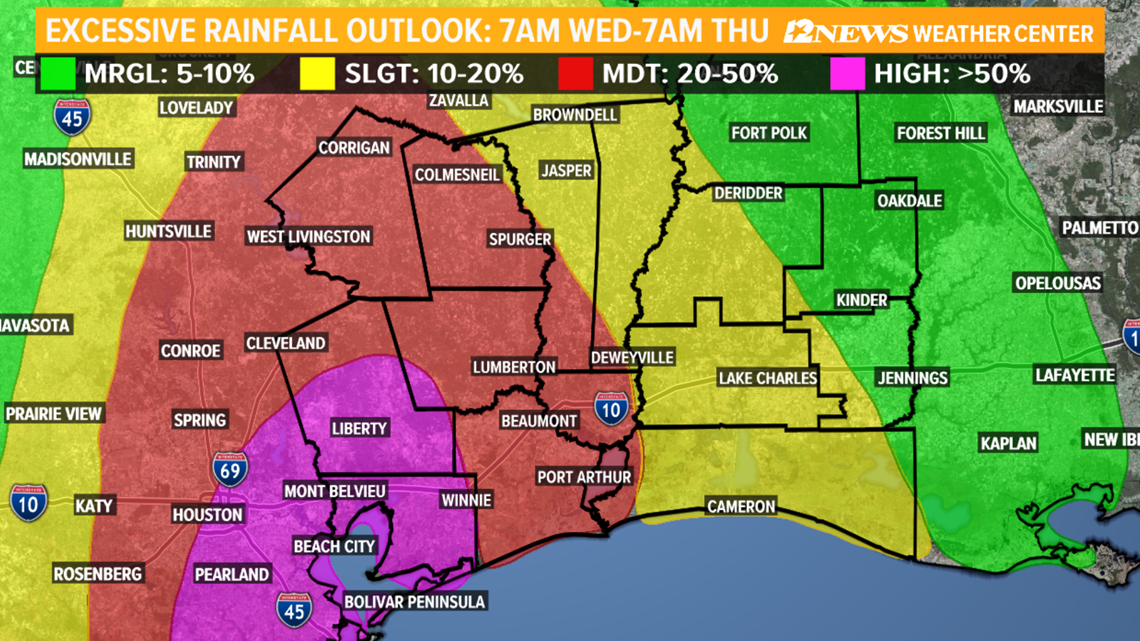 Heavy rainfall in a short period of time may overwhelm drainage systems causing flooding of streets and low lying areas, according to the National Weather Service.
12News Chief Meteorologist Patrick Vaughn says wind will not be an issue with Tropical Storm Imelda. Some areas could see gusts between 20-25 mph.
Beaumont is 100 miles away from where Imelda made landfall. So long periods with heavy winds is highly unlikely.
A Coastal Flood Advisory has been issued through Wednesday at 1 p.m.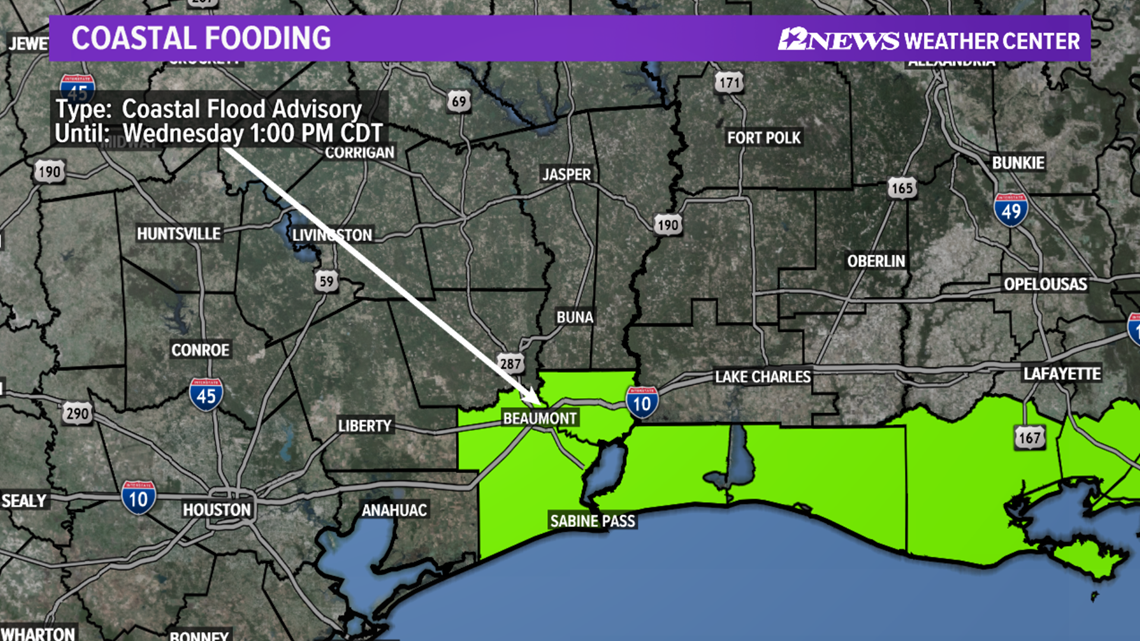 A handful of school closures are coming in from Southeast Texas. East Chambers ISD, Anahuac ISD, Liberty ISD, High Island ISD and Galveston ISD have all canceled classes Wednesday.
Some churches are also canceling Wednesday afternoon services and activities.