BEAUMONT, Texas — The tropical depression known as Imelda continues to soak Southeast Texas Wednesday afternoon as it continues to move north.
Rainfall totals in the past 24 hours range from 1-2 inches in the Lakes Area to the Triangle area of Southeast Texas where the range was from 2 – 7 inches.
The soil has become saturated so, additional rainfall will begin to run off. The threat for flash flooding will be increasing tonight and Thursday.
The National Weather Service has a flash flood watch in effect for most of Southeast Texas through 7 p.m. Thursday evening.
Additional rainfall totals of 4 to 10 inches over the next couple of days are possible which will enhance the flooding potential.
Imelda's remnant center of circulation appears to be over Polk County slowly moving north.
The forecast for the rest of Wednesday afternoon and evening calls for some breaks in the rainfall through about 9 p.m.
However, after that, the rains will ramp up again and it could be heavy. These rains may not stop through Thursday.
Friday is looking like it will be a wet day with a 70% to 80% rain coverage.
By this weekend, the remnants of Imelda will have dissipated and will have moved north of the area. Hotter, drier weather is expected this weekend.
Emergency crews remain on stand-by for possible boat rescues.
Imelda made landfall in Freeport, Texas, after forming off the Texas coast at noon Tuesday. The storm is still expected to bring waves of heavy rain to Southeast Texas over the next several days.
Imelda continues to move inland after being downgraded to a tropical depression. The storm spent almost seven hours as a tropical storm after forming at about noon Tuesday.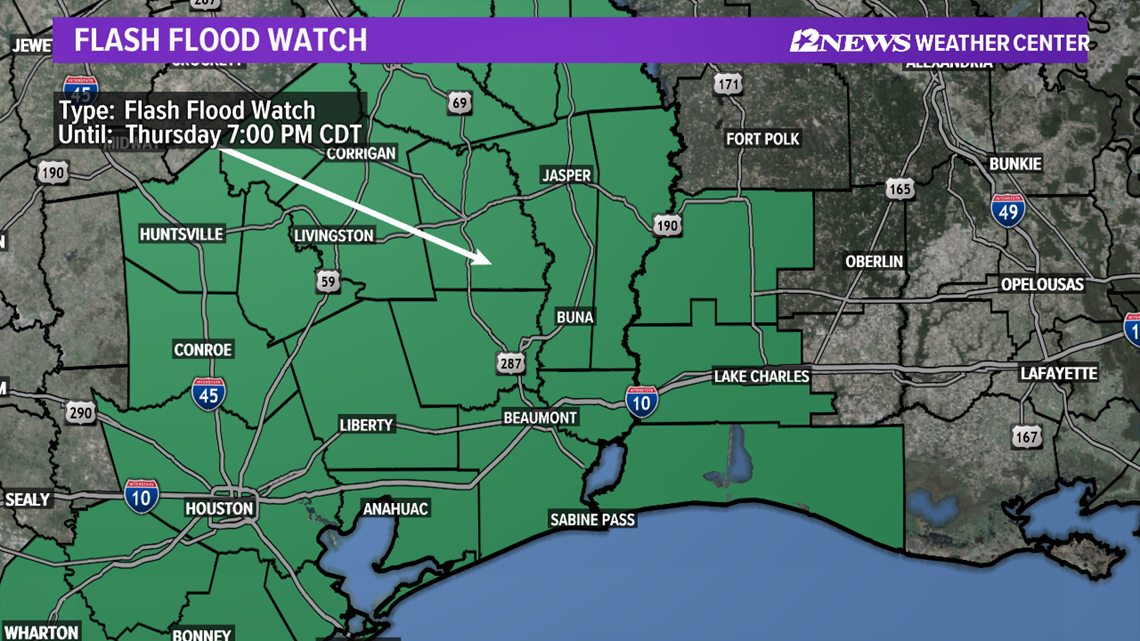 Tropical Storm Imelda Impacts
Rain and thunderstorms are in the forecast through Thursday as Imelda continues to move inland. 4 to 9 inches of rain is forecast for Southeast Texas with 12 inches or more possible in isolated locations.
This tropical storm will bring deep, tropical moisture and southeast winds over the area.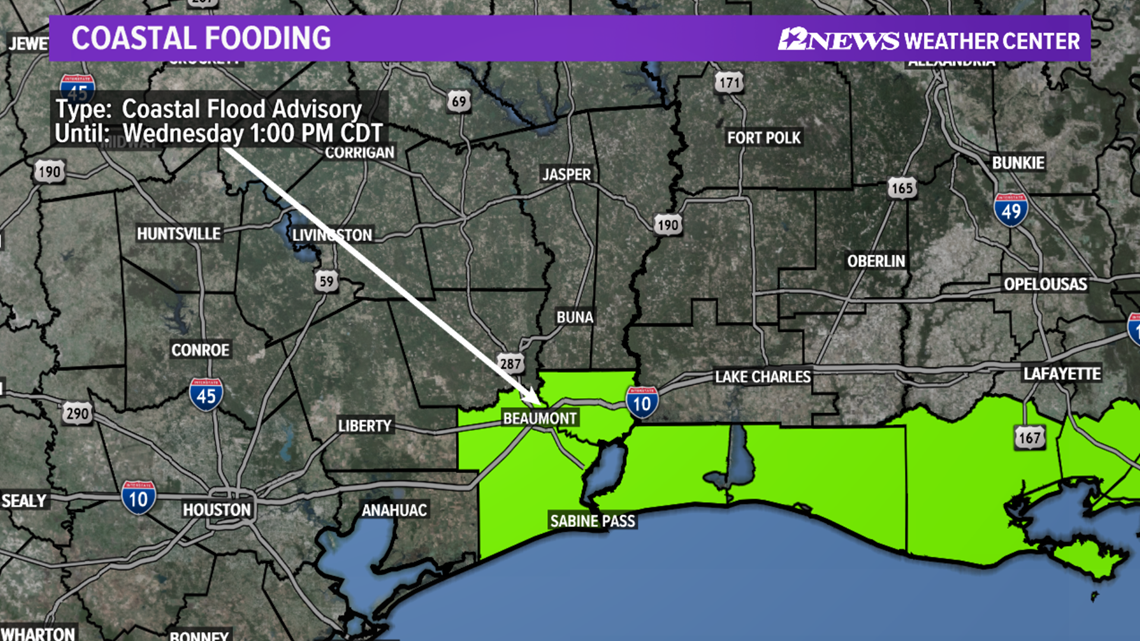 Heavy rainfall in a short period of time may overwhelm drainage systems causing flooding of streets and low lying areas, the NWS said.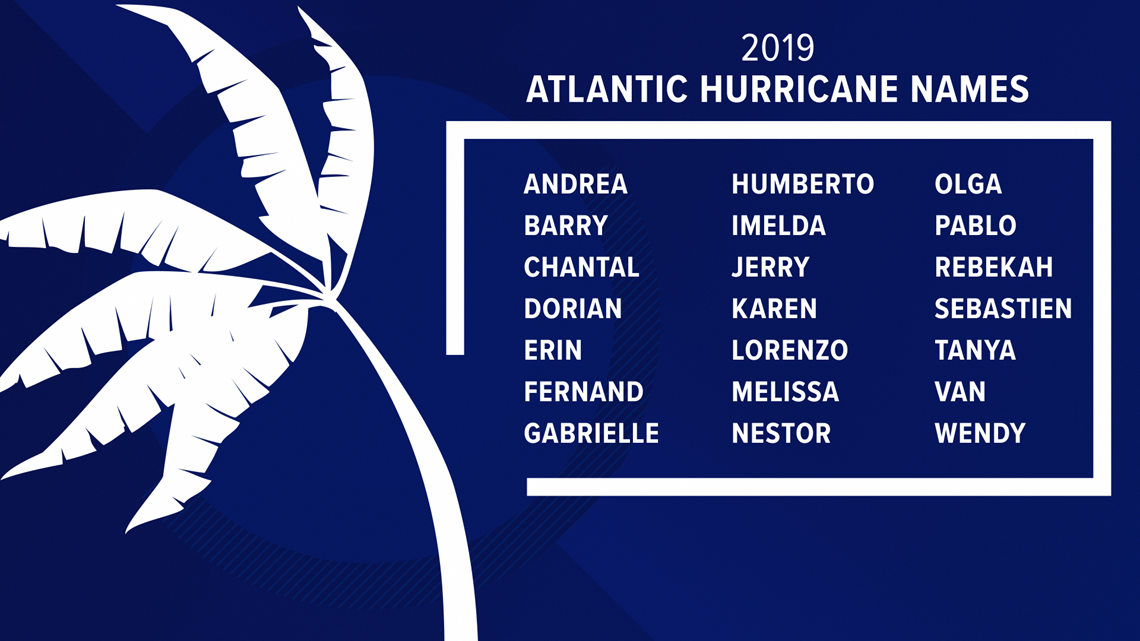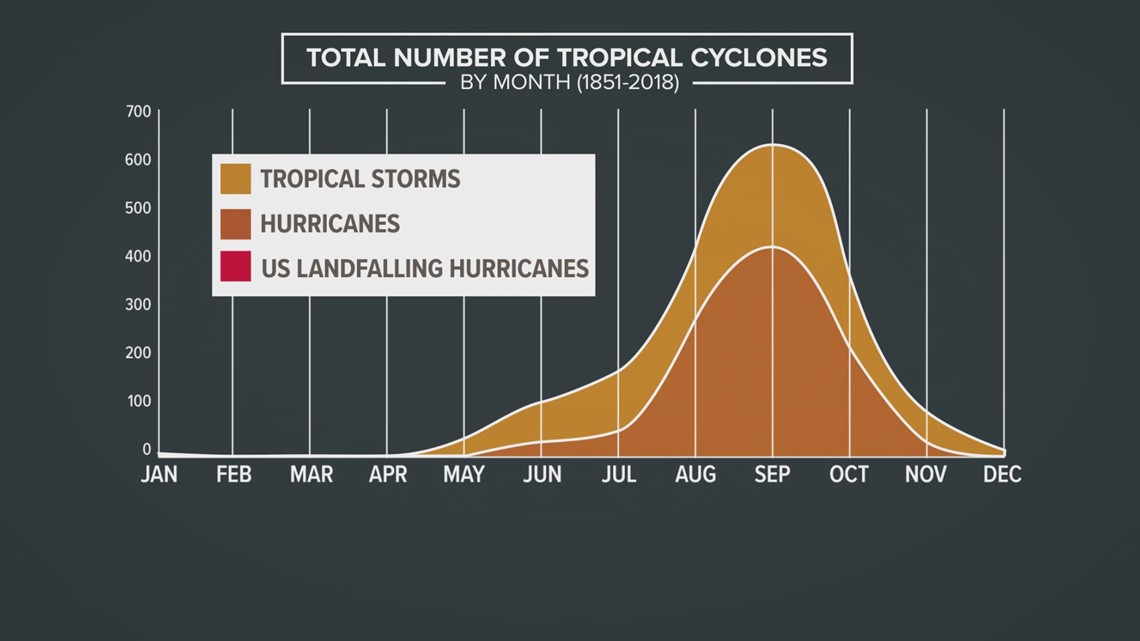 September is the month where the most tropical development occurs.
Tropical Depression 10 has formed in the Atlantic and could become tropical storm Jerry Tuesday and a hurricane by Wednesday morning.