NEW ORLEANS —
Eye on the Tropics:
Currently no named storms in the Atlantic basin, but two tropical waves being monitored by the NHC. Invest 92 is in the eastern Atlantic with a high chance for development. Doesn't appear to threaten land even in the long-range models. Invest 91 east of the Lesser Antilles looks to be headed for the Caribbean. Models not very aggressive with development and most keep the system moving westward, eventually toward central America.
No threats to us at this time!
2022 Atlantic Hurricane Season Outlook
Federal meteorologists updated their Atlantic hurricane season outlook on August 4. They still predicted an above-average season, but they brought numbers down a bit.
The National Oceanic and Atmospheric Administration predicted a total of 14 to 20 named storms, six to 10 becoming hurricanes and three to five intensifying into major hurricanes with winds greater than 110 mph. Even with averages shifting upward to reflect more active storm seasons in recent decades, these predictions are above the 30-year average of 14 named storms, seven hurricanes and three major hurricanes.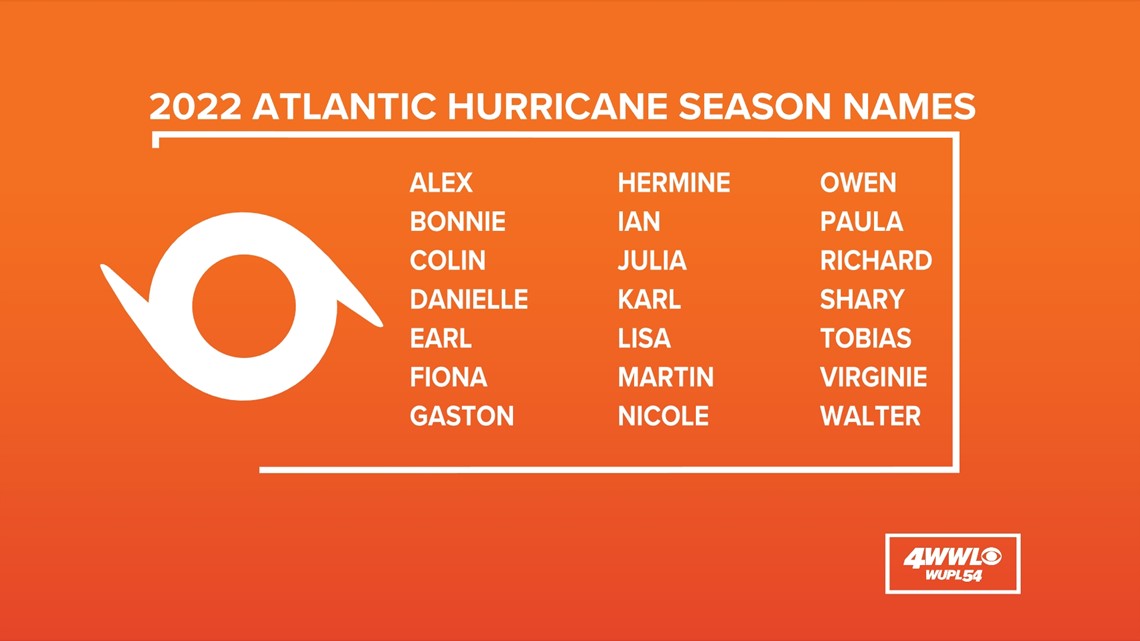 The National Hurricane Center ran out of names for Atlantic storms in the last two years, with a record-setting 30 named storms in 2020 and 21 last year. In the past five years there have been more Category 4 and 5 hurricane landfalls in the United States than in the previous 50 years combined.
Several outside hurricane experts agree with NOAA that the Atlantic conditions are ripe for yet another active hurricane season, even though the season has been near average so far. They say La Nina reduces wind shear that could decapitate storms. The warmer water — about half a degree warmer than last year in storm-forming areas — serves as hurricane fuel. A reduction in pollution particles in the air has taken away artificial cooling in the Atlantic and a new study links that to increasing storms.
One key indicator, that takes into account the number of storms, how strong they are and how long they last, is called Accumulated Cyclone Energy index or ACE. This year could be as much as double what's been normal since 1950. The calculation is used when determining what is an average season and what's above average.
The average ACE since 1950 is just shy of 100, while the last six years have ranged from 132 to 225 in 2017.
► Get breaking news from your neighborhood delivered directly to you by downloading the new FREE WWL-TV News app now in the IOS App Store or Google Play.