ST. PETERSBURG, Fla. -- Like clockwork, hurricane season again is upon us.
Will you be prepared?
It's never too early to right now begin thinking -- even gathering some items -- ahead of a coming storm as part of Hurricane Preparedness Week. June 1 is the official start of the Atlantic hurricane season, and forecasters expect a busy year with 14 tropical storms.
Of those, seven are predicted to become hurricanes with wind speeds in excess of 74 mph and three of those could be major, with wind speeds of 111 mph or greater.
That's meteorologists' "best guess" at the moment. But remember: it only takes one storm in a busy or even quiet year to become memorable.
More: How are utilities preparing for hurricane season?
Related: National Hurricane Center's 'cone of uncertainty' to shrink as forecasts improve
Here are some questions to ask yourself ahead of this season and those to come:
Am I in an evacuation zone?
Zoom into your area anywhere along the Florida coast to see what zone you live inside. When you hear evacuations ordered for zones A through E, you'll know whether it's time to go. Visit this link to see information for other states.
Photos: Know your zone - Tampa Bay-area evacuation zones and routes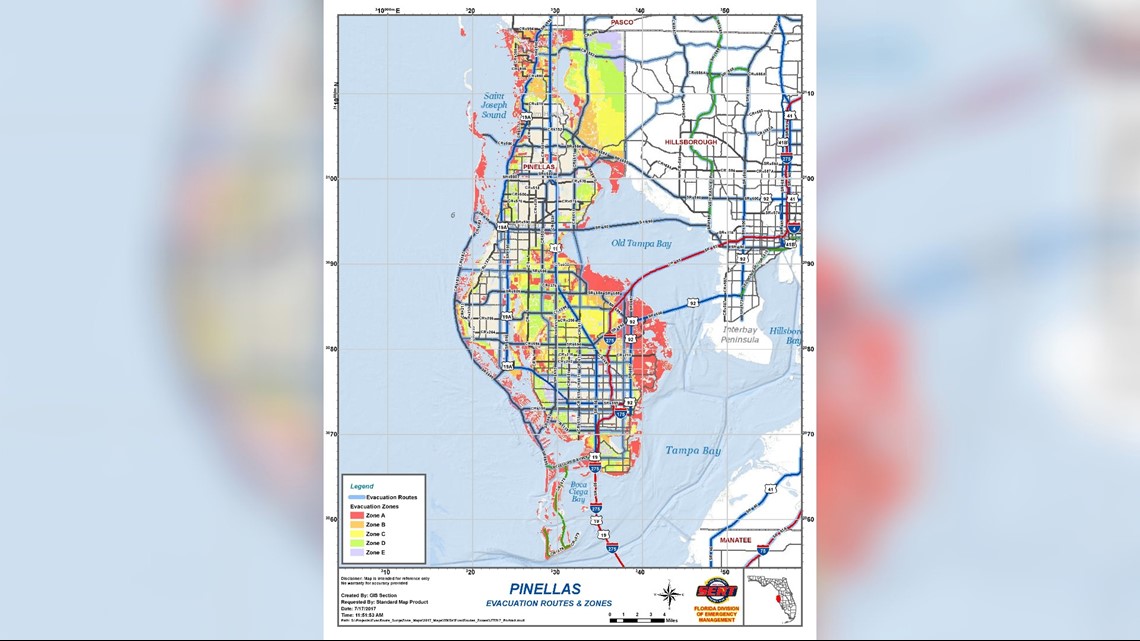 Photos: Know your zone - Tampa Bay-area evacuation zones and routes
What do I need in my supply kit?
You'll want to have enough non-perishable food, medicines and water to last each person in your family for at least one week. Don't forget cash -- ATMs won't work if the power goes out -- and batteries for cell phones, radios and other devices.
Is my stuff protected?
If something happens with your belongings and property, you'll want to land back on your feet as quickly as possible. Check through your renter or homeowner insurance.
Consider flood insurance, too. But remember: there usually is a 30-day waiting period for it to go into effect, and you don't want to get it after the storm.
What's a watch? What's a warning?
You'll have some 48 hours if a hurricane watch is issued for your area and even less time if a warning is issued -- here's what they mean. That's not quite the time to get your supplies ready to go but the time to act -- and move, if you have to.
Download the 10News app below to get that information for where you live in real-time:
►Make it easy to keep up-to-date with more stories like this. Download the 10News app now.
Have a news tip? Email tips@wtsp.com, visit our Facebook page or Twitter feed.