BEAUMONT, Texas — While Southeast Texas missed out on most of the winter precipitation, the cold air remains, and Sunday is expected to be just as cold.
Two freeze warnings went into effect overnight Friday into Saturday morning, but no accumulations or issues on the roadways have been reported.
Saturday morning Forecast - Another freeze is forecast Sunday morning with chilly winds. Conditions will be sunny, with a high near 53 degrees and north winds of 5 to 10 mph. Saturday morning is expected to bring the coldest weather of the season in Southeast Texas.
Saturday night forecast - A mostly sunny and chilly Saturday afternoon in the middle the to upper 50s is expected. Mostly clear skies are expected Saturday night with a low around 26 degrees. Calm north winds of around 5 mph are predicted by the National Weather Service.
Sunday morning forecast- Looks chilly and dry with abundant sunshine. A high near 60 degrees is expected with calm winds northwest of around 5 mph.
Sunday night forecast- Increasing clouds with a low around 38 degrees and calm southwest winds of around 5 mph are expected.
You should prepare to take care of the four "P's" across Southeast Texas with freezing low temperatures Friday morning through the weekend.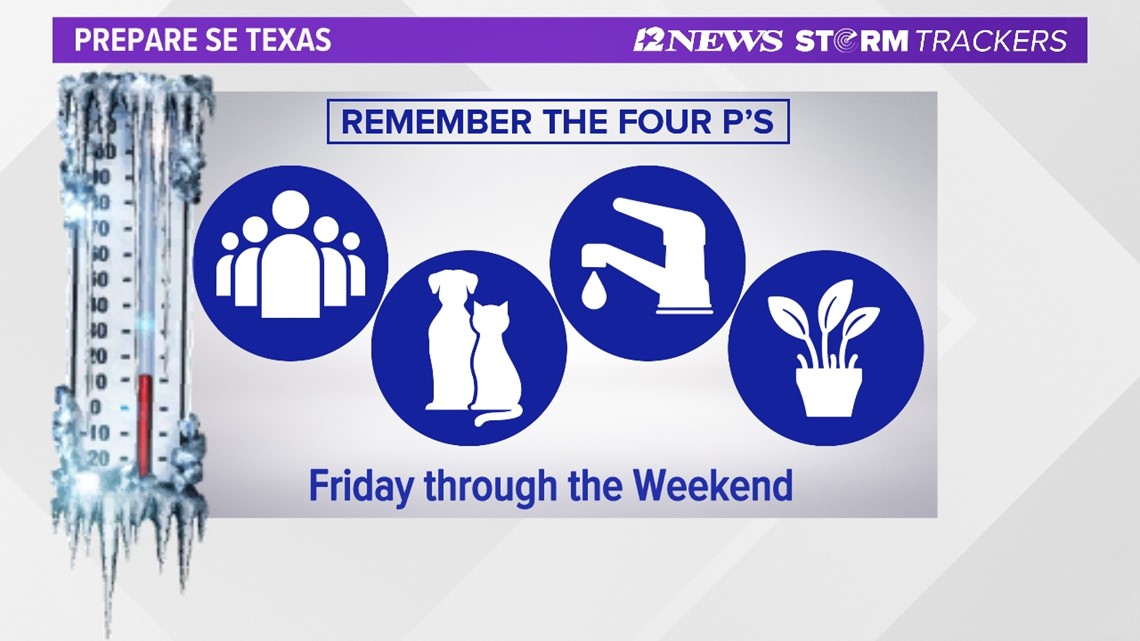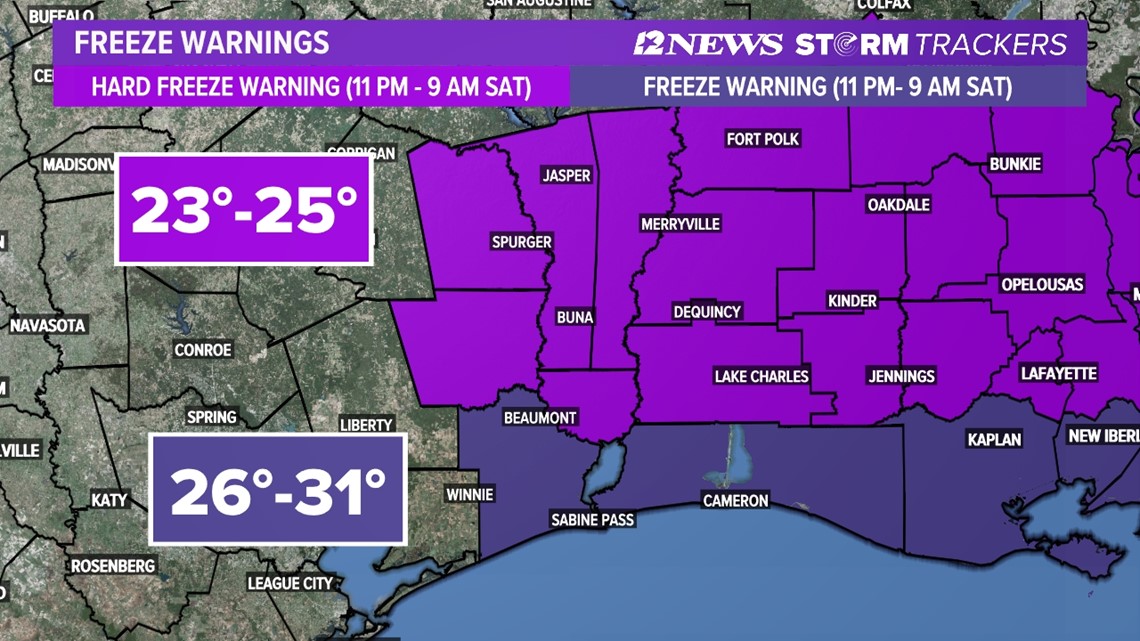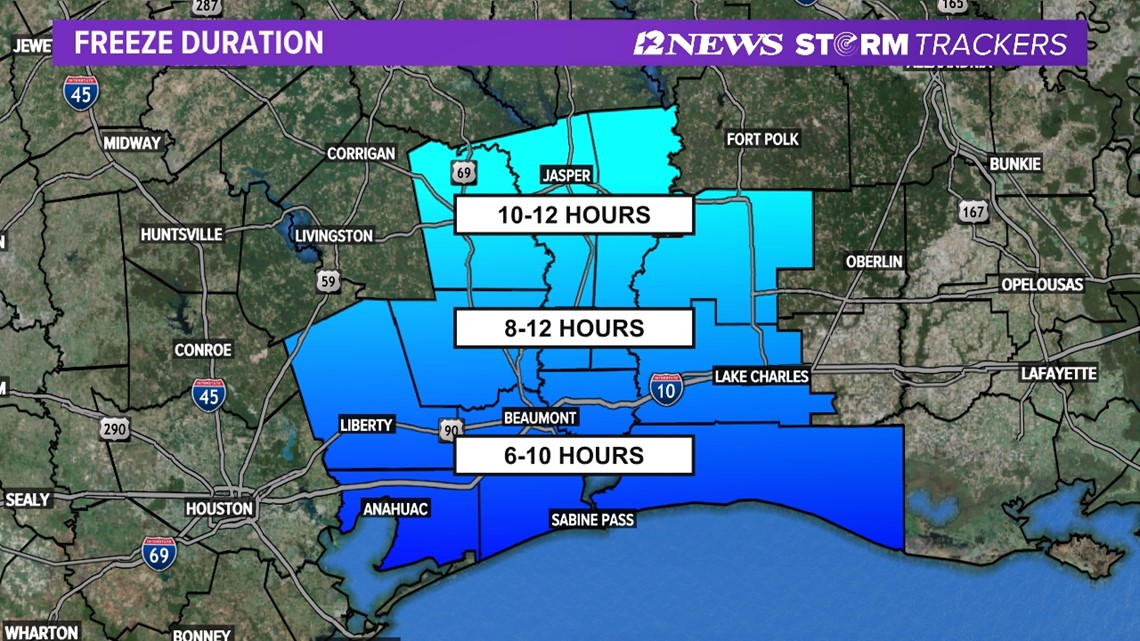 Also on 12NewsNow.com...