ANAHUAC, Texas — A 72-year-old Alvin man died and a Texas state trooper was critically injured after a van struck a DPS vehicle that was involved in a traffic stop Tuesday morning along eastbound Interstate 10 near Anahuac.
When a Texas Department of Public Safety trooper attempted to pull over a suspected drunk driver Tuesday morning along eastbound Interstate 10 the driver stopped in the inside traffic lane according to Sheriff Brian Hawthorne.
The sun was rising as the trooper and a Chambers County Deputy, who was assisting, managed to get the vehicle moved onto the inside shoulder, Hawthorn said.
A second trooper, Travis Rocz, 34, then arrived and as he was walking from his vehicle forward to to assist the first trooper and the deputy a van "driving at a high rate of speed" struck the rear of his vehicle DPS Sgt. Richard Standifer said.
The impact pushed the Rocz's vehicle into the deputy's vehicle and partially pinned the trooper between them.
The driver of the van, William Townsley, 72, of Alvin, died at the scene according to Standifer.
Rocz was taken by helicopter in critical condition to a Houston hospital where he was alert and talking according to Standifer.
"His unit got hit so hard it came up and landed on top of the Chambers County Deputy's unit. He ended up on the ground with just enough room not to be killed," Standifer said.
Standifer says Rocz is expected to live.
"We're thankful he's still among the living," Standifer said.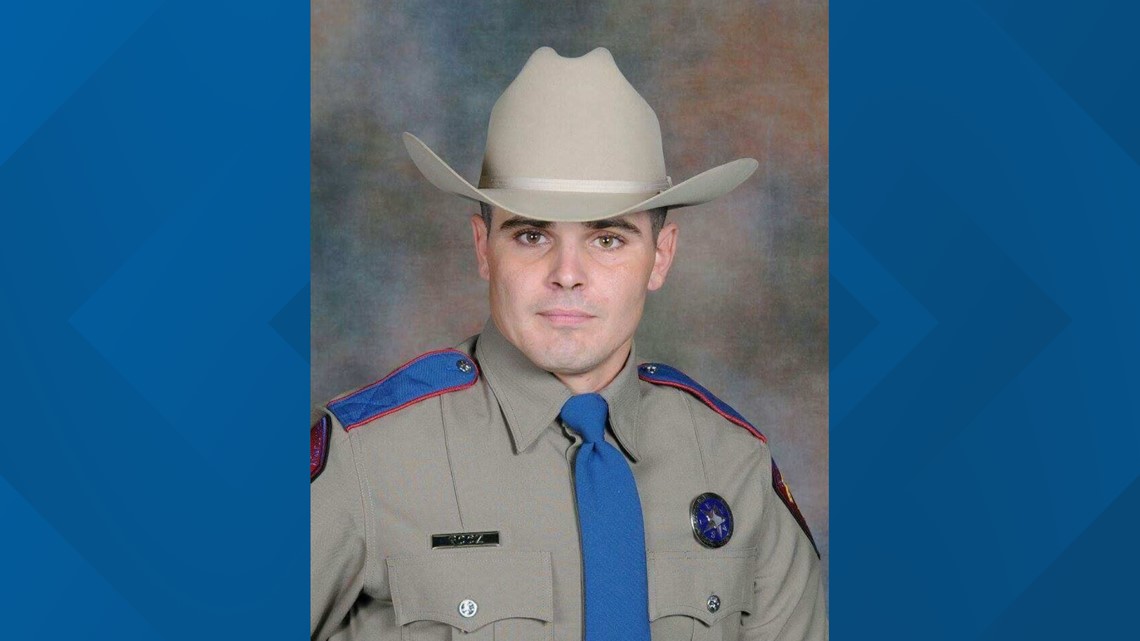 Currently deputies don't believe the van driver was intoxicated according to Hawthorne.
"The initial idea is the sun was coming up and it can be pretty tough on east-west I-10 and we believe the sun may have been in the driver's eyes," Hawthorne said.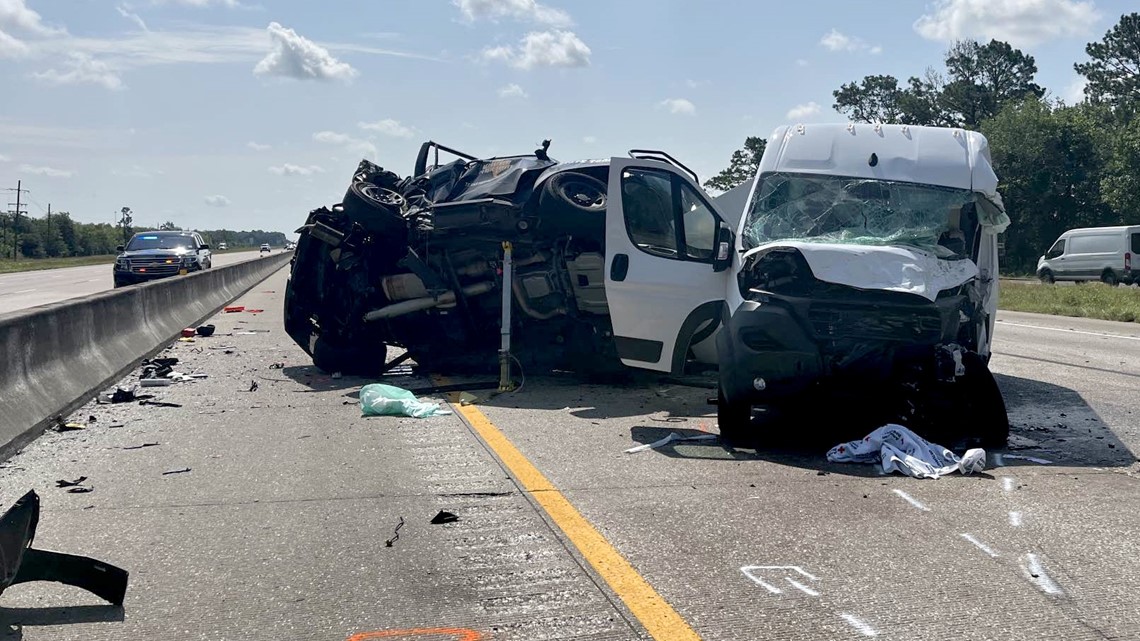 The suspected drunk driver who was initially stopped tried to run when the wreck happened but was caught Hawthorne told 12News.
The driver is only facing a DWI charge as of now, according to Standifer.
1-10 is completely back open.
Deputies are assisting troopers from the Texas Department of Public Safety who are investigating the wreck he said.
This is a developing story. We will update with more if and when we receive more confirmed information.
Also on 12NewsNow.com…