STARKS, La. — A 67-year-old man from Orange was killed in a wreck Tuesday night along a Louisiana highway.
James Edgar Wilson, of Orange, was killed after he struck a logging tuck head-on along Louisiana Highway 12 just east of the state line according to a news release from the Louisiana State Police.
Wilson, who was pronounced dead at the scene, was driving a 2006 Chevrolet Malibu east in the westbound lanes of Highway 12 when the wreck happened according to the release.
The driver of the westbound 18-wheeler attempted to avoid the wreck by steering into the eastbound lanes but Wilson's car also moved back into the eastbound lane and struck the logging truck the release said.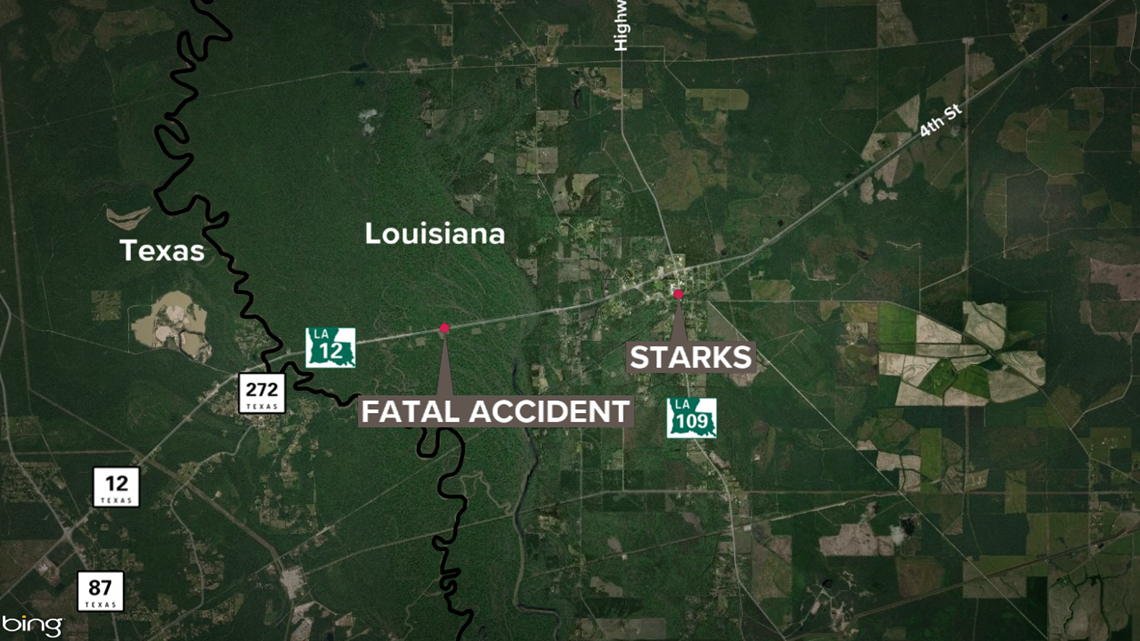 From a Louisiana State Police News Release…
On October 22, 2019, shortly after 7:00 p.m., Louisiana State Police Troop D responded to a two-vehicle fatal crash on LA Hwy 12, east of the Texas state line. The crash claimed the life of 67-year-old James Edgar Wilson of Orange, TX.
The initial investigation revealed a 2006 Chevrolet Malibu driven by Wilson was traveling east on LA Hwy 12 in the westbound lane of travel. The driver of a 2013 International 18-wheeler (log truck) was traveling west on LA Hwy 12. In an attempt to avoid the crash, the driver of the log truck took evasive actions and steered left. At the same time, Wilson began to steer his vehicle back into the eastbound lane of travel and struck the front of the log truck.
Wilson was unrestrained at the time of the crash and sustained fatal injuries. He was pronounced deceased on the scene. The driver of the log truck sustained minor injuries as a result of the crash. Impairment is unknown, but toxicology samples were taken from both drivers for analysis. This crash remains under investigation.
Louisiana State Troopers would like to take this opportunity to remind motorists to always make good decisions while operating motor vehicles. Never drive while impaired, fatigued, or distracted, always ensure every occupant is properly restrained, and follow all traffic laws. While not all crashes are survivable, taking simple precautions such as these can often mean the difference between life and death.