JASPER COUNTY, Texas — Four people were hurt Thursday afternoon in a multiple vehicle crash south of Kirbyville.
Crews were called to the wreck on Highway 96 about 4:30.
A 36-year-old Brookeland man was seriously injured according to DPS, and three others received injures that weren't life-threatening.
At approximately 4:30p.m., the Texas Department of Public Safety (DPS) Troopers responded to a multiple vehicle crash on US 96 in Jasper County. The crash occurred south of Kirbyville and involved a commercial motor vehicle.

The preliminary DPS crash investigation indicates that a commercial motor vehicle (chip truck) was stopped in the outside traffic lane of US 96 South for a stopped school bus unloading students. As the commercial motor vehicle was stopped, the vehicle was rear-ended by a 2007 GMC dually pickup truck.

The driver of the GMC, a 36-year-old Brookeland man,, was extricated from the vehicle and flown by medical helicopter to St. Elizabeth hospital with serious injuries.

The passengers in the GMC, 37-year-old woman and 25-year-old man, were transported by ambulance to Jasper Memorial hospital. Their injuries did not appear to be life threatening.

The driver of the chip truck, a 54-year-old Burkeville man, was also transported to Jasper Memorial hospital with minor injuries.

The school bus was not involved in the crash and no students were injured.

This is an ongoing investigation and there are no additional details to be released at this time.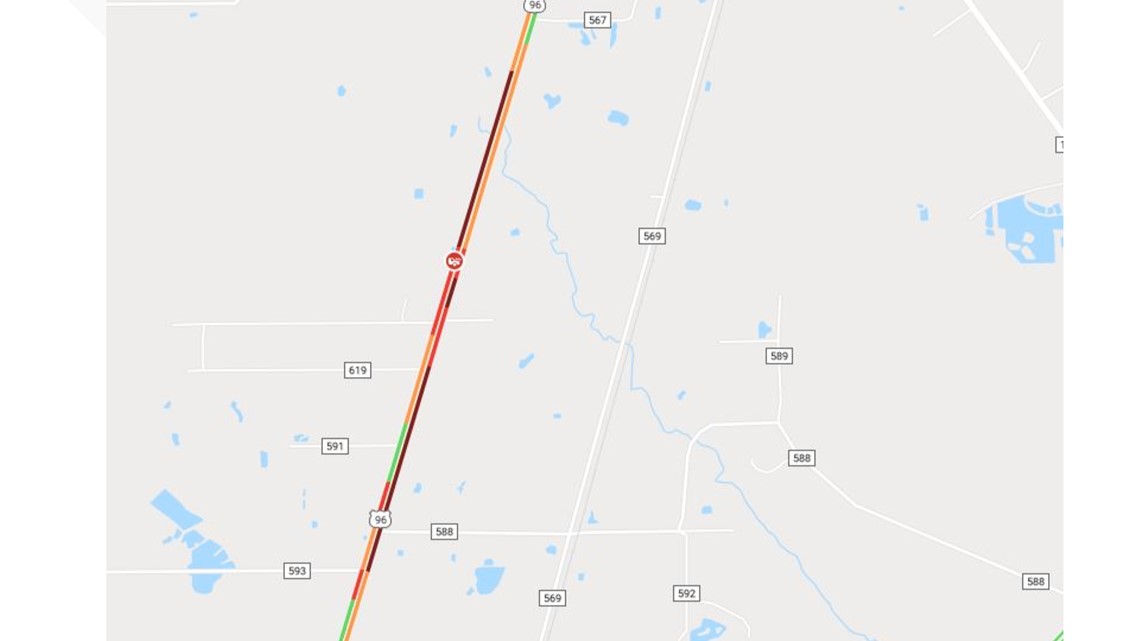 Also on 12NewsNow