ORANGE, Texas — The I-10 westbound lanes from Adams Bayou to State Highway 62 in Orange are closed Wednesday morning after at least three 18-wheelers crashed on the highway.
Troopers with the Texas Department of Public Safety are investigating the scene.
12News crew was on the scene just before midnight on Tuesday.
Two 18-wheelers crashed along I-10 eastbound and westbound near Martin Luther King Jr. Drive. One crashed along I-10 eastbound near Highway 62.
The semi-truck that crashed eastbound on the highway near MLK Drive jackknifed and broke the wall. It was seen hanging over the overpass.
This is a developing story. We will update with more if and when we receive more confirmed information.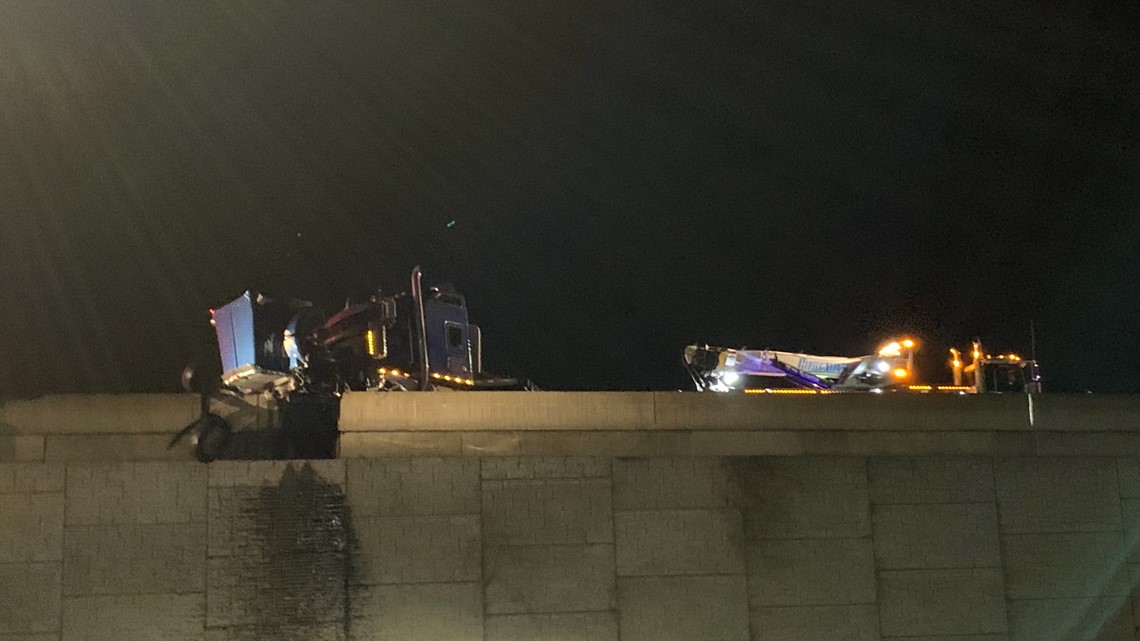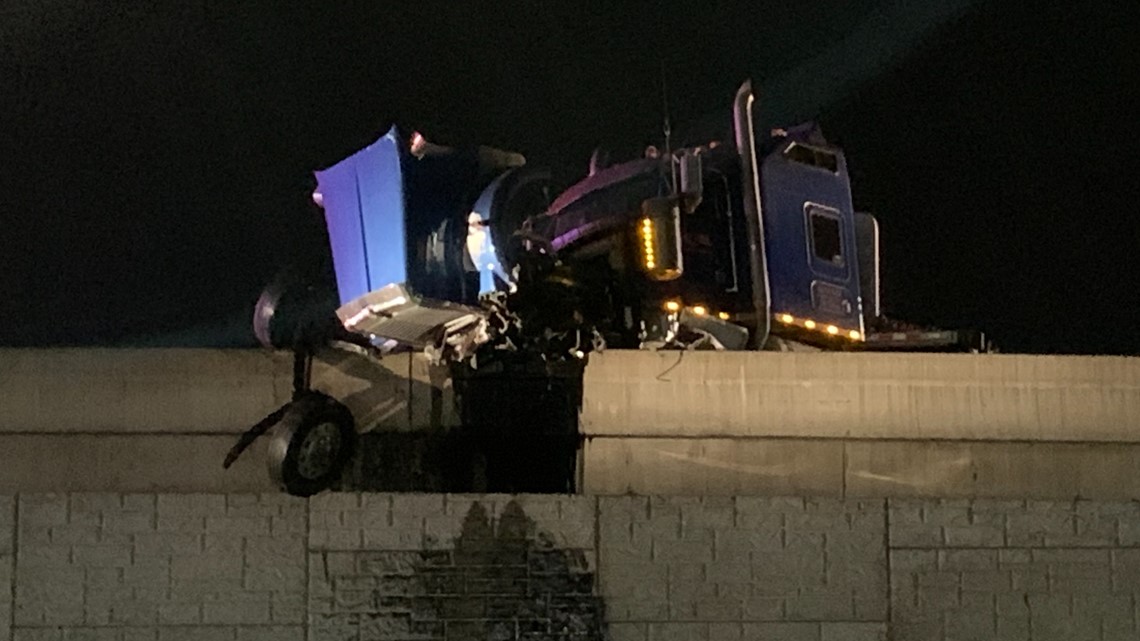 Also on 12NewsNow.com…