This season, the Broncos' top wide receiver finishes his day at work and comes home to his wife.
In an elaborate wedding in Cabo this summer, Courtland and Brea Sutton exchanged vows with several past and present Broncos teammates in attendance.
"It's amazing,'' Sutton said of married life for the 9NEWS show Broncos Huddle. "People say happy wife, happy life and once in you're in that place you really understand it. My wife is my rock. Brea holds it down for me, allows me to come to work and have a clear mind, knowing when I come home she's taking care of things so that our spaces are peaceful for both of us. It's amazing. Enjoying it."
As for his time at work, Sutton bunched the pass-catching aspect of his job in a 2 minute, 30-second window last week against the Raiders. The Broncos were down 10-6 when their offense got the ball at their own 25 with 2:30 remaining in the first half.
That's when Sutton took over. He caught a pass from Russell Wilson for 9 yards. He caught another for 3 yards, a short route to set up a deep pattern. He drew a 17-yard pass interference penalty to convert a third and long. He caught a 15-yard pass to set up first and goal at the 5. He caught a 5-yard touchdown pass.
Four receptions for 32 yards, a touchdown and a pass interference call on one drive. His final game totals: 4 receptions, 32 yards, 1 TD, 2 pass interference penalties. He had one other target late in the fourth quarter but Wilson grounded an in-route. But that was it.
If Sutton can produce so much on one drive, shouldn't he have had more opportunities at other times in the game?
"You play how the game goes,'' Sutton said. "There's times where my route may be a route to get someone else open. Or the run game may be something that's working well for us and it's our job on the outside to cover up our corners or cover up the safeties so we can keep control on the ground or time of possession.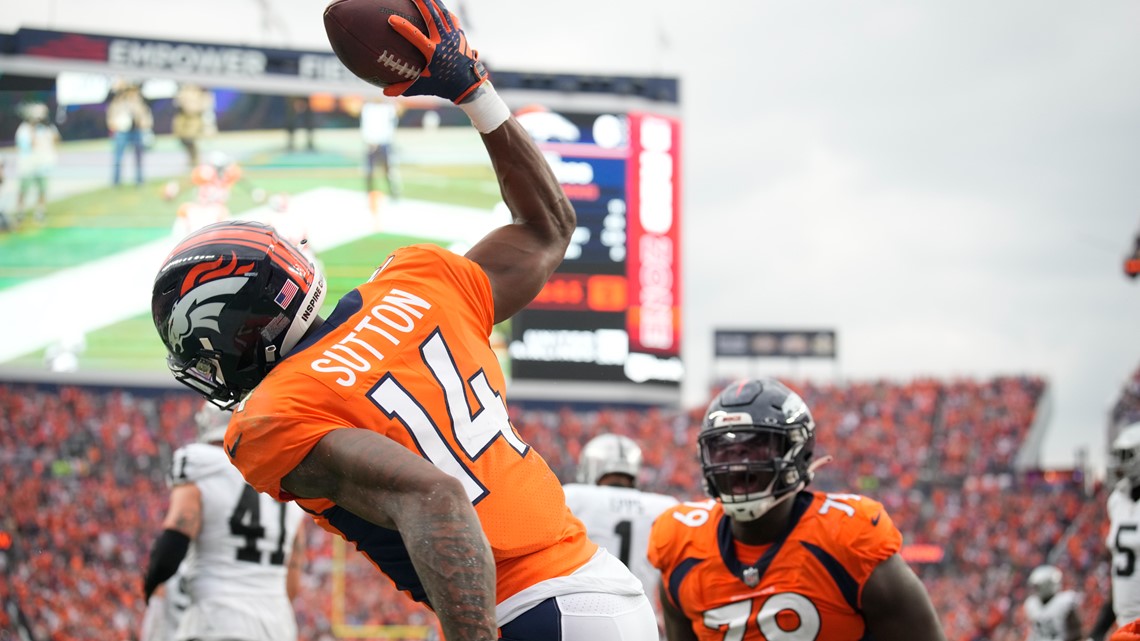 "I don't look too far into how many targets or when the targets come. You play the game and search for wins at the end of the day."
Coming out of Brenham, Texas as a two-sport star, Sutton during his sophomore season at SMU played both basketball and football. He made a 3-pointer in his college basketball debut at South Florida, but soon thereafter decided football was his sport. A star receiver at SMU, Sutton's teammate for two years was Deion Sanders Jr. who is now the video chronicler for his dad and brothers' football team at the University of Colorado.
The Buffs have a two-way player in Travis Hunter who has caught Sutton's attention.
"I'm pretty close with coach Prime's son, Deion Jr.,'' Sutton said. "And I've been able to follow him, and he follows his dad and brothers where they go. Really to follow their careers and to see what Travis has been able to do at Jackson State and then do things people said he wouldn't be able to do when he came to the next level but you can see talent. And he has talent. Coach Prime believes heavily in him and you can tell the guy's a baller.
"I think a lot of people are still kind of hesitant but he's going to continue week-in and week-out to go out there and prove himself. Same with Shedeur. I don't think people expected him to make the transition from the HBCU level to Power Five and he's shown the past two weeks that he can perform at a high level and I think it's a testament to coach Prime and the way that he motivates and brings his guys along. He finds playmakers and gets them in position to make plays and he's doing it."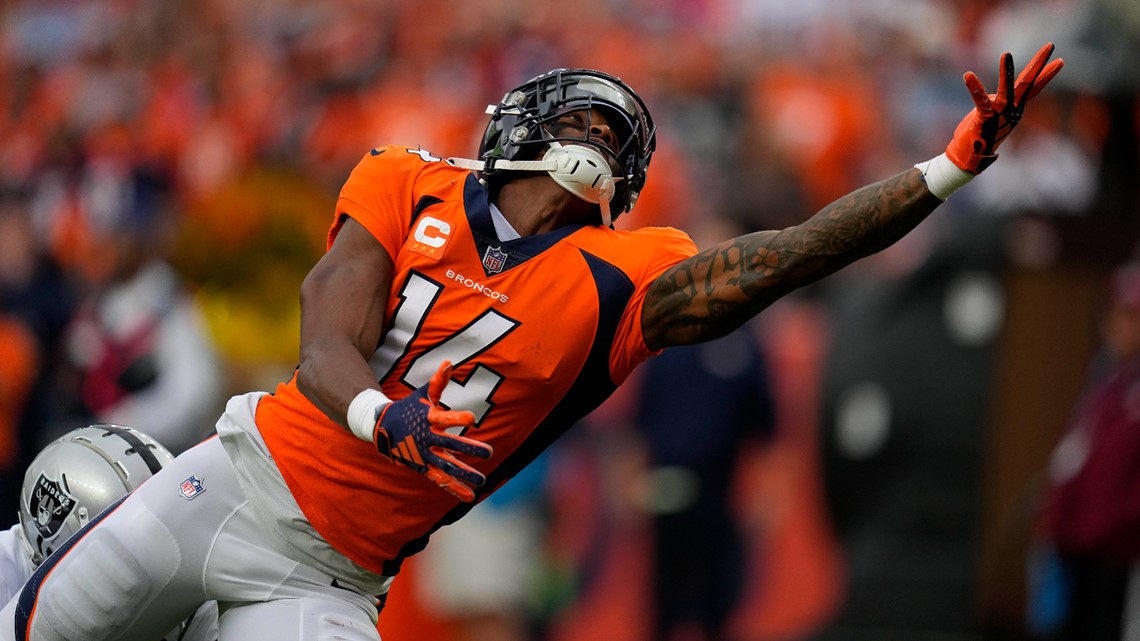 While most of the state this week has been zeroed in on the Colorado-Colorado State football game that was played Saturday night in Boulder, Sutton was preparing for the Broncos' second game this Sunday afternoon against the Washington Commanders.
"They were No. 1 in the league last year in third-down percentage,'' Sutton said. "It's going to be on us to make sure we stay out of third and longs, make sure we're able to stay on schedule with the run game and when we get the chance to make explosives take advantage of them."
A big part of game preparation is film study, and that's been the case whether his Broncos coach was Vance Joseph during his rookie season of 2018, or Vic Fangio during Sutton's career year in 2019, or Nathaniel Hackett last year, or Sean Payton this year.
"Film study is something that no matter who the coach is, it's an individual responsibility to dive into it as much as possible,'' Sutton said. "Coach (Payton) is like most other coaches in they'll explain to us how important it is for us to get those tips and hints from watching the film and the more film you watch, the slower the game is to you.
"The defenses, what you see on film is usually what you're going to get. Formations, how they cover certain formations. Breaking down third down, breaking down first down in your territory and second down in their territory. When you're able to break it down and get hints it slows the game for us and coach emphasizes how important that is."