HOUSTON — The Houston Astros lost 8-6 in Game 4 of the American League Championship Series Wednesday night against the Boston Red Sox.
Boston now holds a 3-1 series lead going into Thursday night's Game 5.
RELATED HEADLINES
MLB closes investigation into cheating claims against Astros
Astros under scrutiny for allegedly stealing signs
Astros' Dallas Keuchel, down 2-1 in ALCS, after loss: 'It's a coin flip from here on out'
Bradley's slam helps Red Sox beat Astros 8-2 in ALCS
Photos: Inside Minute Maid Park for Game 4
PHOTOS: Inside Minute Maid Park for Game 4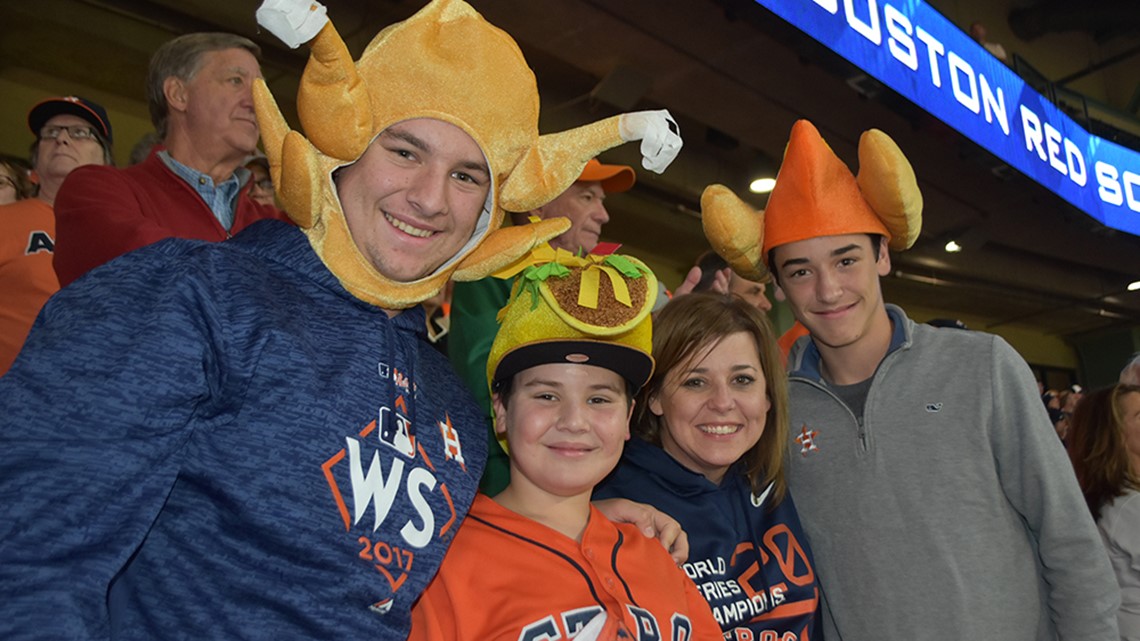 Photos: Astros look to even series with Red Sox in ALCS Game 4
Photos: Astros look to even series with Red Sox in ALCS Game 4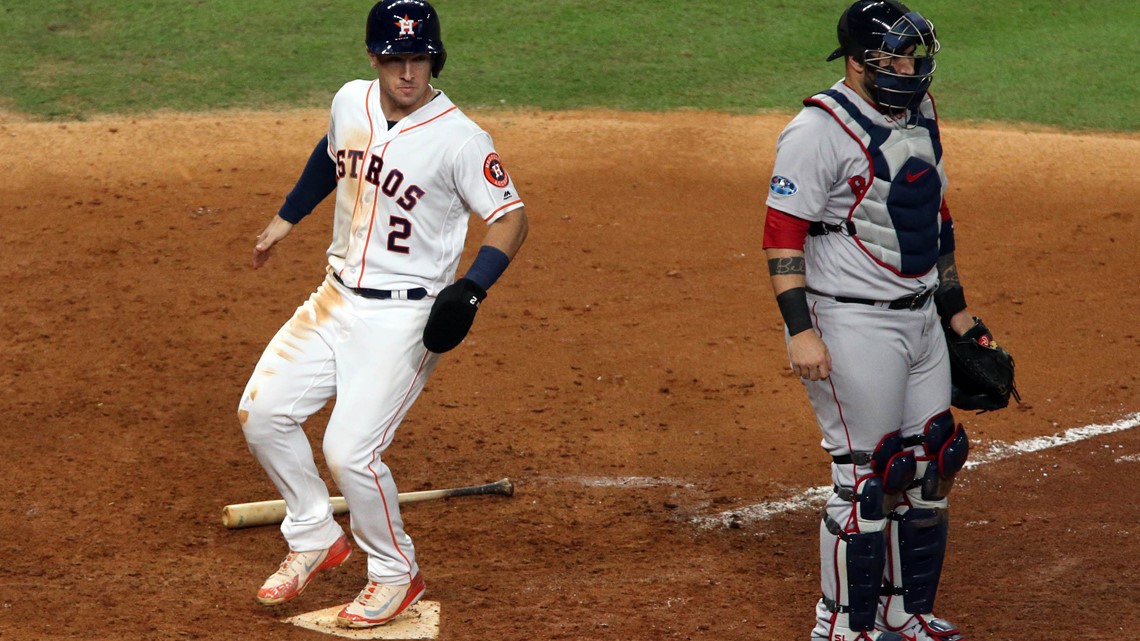 NINTH INNING
With the bases loaded and two outs, Alex Bregman lines out to left. Boston takes Game 4 8-6.
EIGHTH INNING
Alex Bregman scores on a grounder to cut into Boston's lead. Houston still trails 8-6.
J.D. Martinez hits an RBI single to extend Boston's lead 8-5.
SEVENTH INNING
Lance McCullers walks Brock Holt with the bases loaded, and J.D. Martinez scores. Red Sox lead 7-5.
SIXTH INNING
Jackie Bradley Jr. hits a solo home run off of Josh James to give Boston a 6-5 lead.
FIFTH INNING
The Astros take back the lead with Carlos Correa's RBI single! Houston leads 5-4.
Xander Bogaerts' RBI single ties the game at 4.
FOURTH INNING
Tony Kemp's solo shot gives the Astros a 4-3 lead!
THIRD INNING
Josh Reddick hits an RBI single to tie the game at 3!
George Springer hits a solo home run off of Rick Porcello to put the Astros within 1. Houston still trails 3-2.
Xander Bogaerts hits an RBI double to extend Boston's lead to 3-1. Josh James enters the game for Houston. Charlie Morton ends his outing after allowing 3 runs and recording 2 strikeouts in 2.1 innings pitched.
SECOND INNING
Carlos Correa drives Josh Reddick in, and the RBI single puts the Astros on the board. Houston still trails 2-1.
FIRST INNING
In a controversial call, the umpires rule Jose Altuve is out after what could have been a home run. The ball missed Mookie Betts' glove, and the MLB called fan interference.
Related: Fan interference wipes out possible homer for Altuve in ALCS
Related: Astros fan near controversial incident says umpire blew HR call
Rafael Devers hits a 2-run single to put Boston on the board first.
PREGAME
Boston Red Sox starting pitcher Chris Sale won't start in Game 5 of the AL Championship Series against Houston, the team announced Wednesday.
Red Sox manager Alex Cora said before Game 4 on Sale lost weight because of a stomach illness that left him hospitalized after starting the ALCS opener.
--
Major League Baseball on Wednesday closed an investigation based on claims the Astros were trying to steal signals from the Red Sox dugout.
Reports from unnamed sources allege the Astros have been stealing signs. According to the Associated Press, this came up during Game 3 of the ALDS.
Related: Astros under scrutiny for allegedly stealing signs
Stealing hand signals in the MLB is nothing new, but these claims are sketchy because they involve someone not in uniform allegedly using technology to do so.
MLB released a statement on the allegations.
Astros general manager Jeff Luhnow also responded by saying, in part, "I think what happens is when a team has success, there will be a lot of other people looking at them to see what's driving their success."