The Houston Astros fell to the Boston Red Sox 8-2 Tuesday in Game 3 of the American League Championship series.
Boston holds the 2-1 series lead.
Here are the the biggest moments leading up to and during Tuesday's Game 3 of the ALCS:
RELATED HEADLINES
Alex Bregman trolls Red Sox starter Nathan Eovaldi with Instagram post
Astros have another superstar in Alex Bregman – and he's going to take baseball by storm
Astros, Aramark roll out new menu items at Minute Maid Park for ALCS
Artist creates amazing Astros sketches with words
We want to see fan photos of you decked out in your Astros gear! Use the #HTownRush on social media or send them to photos@khou.com.
Photos: Astros host Red Sox for ALCS Game 3
Photos: Astros fall to Red Sox 8-2 in ALCS Game 3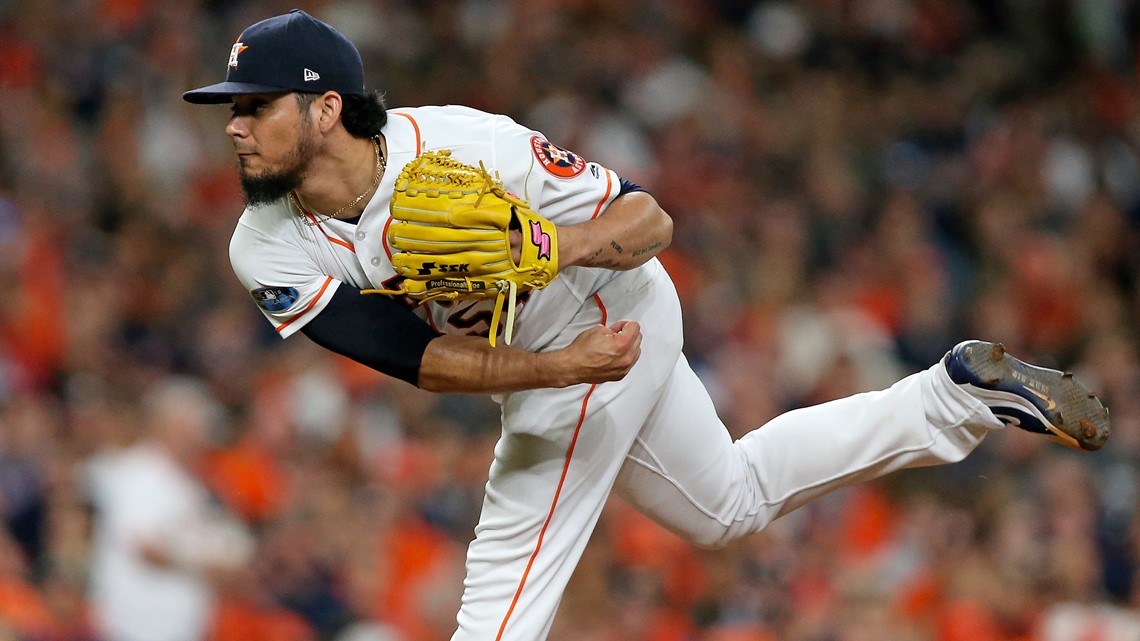 Photos: Astros fans take in Street Fest before ALCS Game 3
Photos: Astros fans take in Street Fest before ALCS Game 3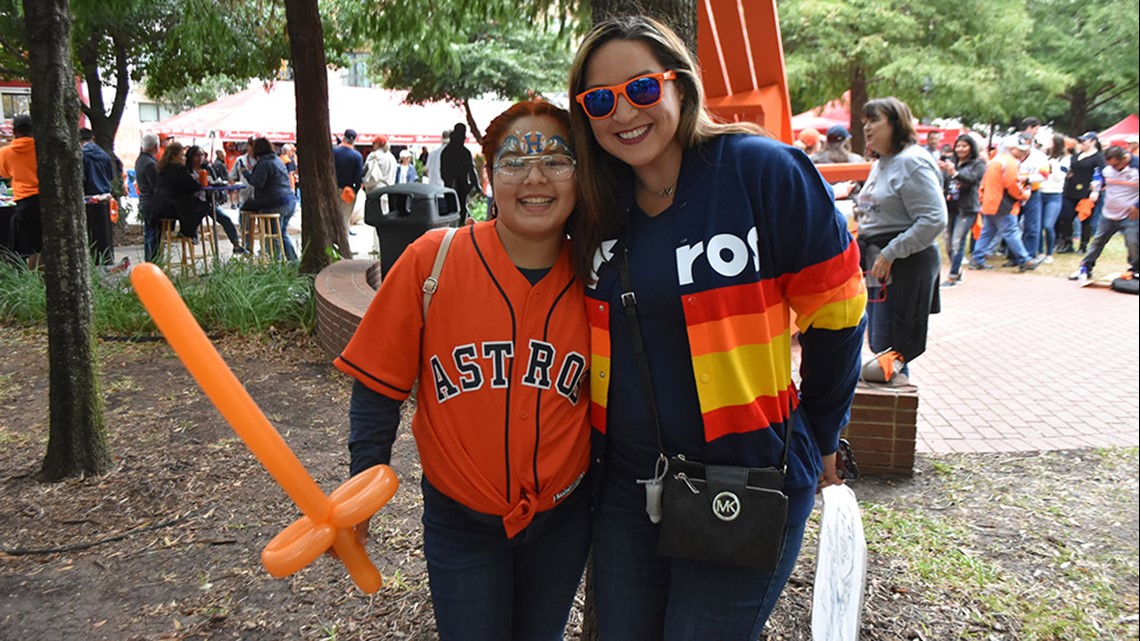 UPDATES
9TH INNING
The Astros fall to the Red Sox 8-2. Boston takes a 2-1 series lead.
8TH INNING
Jackie Bradley Jr. hits a grand slam off of Roberto Osuna to extend Boston's lead 8-2.
Roberto Osuna plunks Mitch Moreland and the Red Sox extend their lead 4-2.
6TH INNING
Steve Pearce hits a solo home run off of Joe Smith to give Boston a 3-2 lead. Tony Sipp is now coming in the game to pitch for Houston.
5TH INNING
Alex Bregman drives in Jose Altuve to tie the game at 2.
3RD INNING
Tony Kemp makes an impressive catch at the wall to keep Boston from scoring.
1ST INNING
Marwin Gonzalez hits an RBI single to put the Astros on the board in the first inning. Houston still trails 2-1.
--
The Red Sox scored two runs against Astros starter Dallas Keuchel in the top of the first inning of Tuesday's game.
It started with a leadoff single by Mookie Betts, who later scored on a J.D. Martinez double to right field.
Xander Bogaerts grounded out, but it scored Andrew Benintendi, who singled to left earlier in the inning.
The Red Sox stranded a runner, ending the top half of the inning with a 2-0 lead.
PRE-GAME
A quick look at Red Sox starter Eovaldi, who takes the mound in Game 3.
Manager AJ Hinch and pitcher Charlie Morton address the media.
Why is the roof closed?
WATCH: Don't expect heating inside Minute Maid Park
Time to chill.
This crew is up early!
It's game day!
Photos: Astros fans pack Minute Maid Park for ALCS Game 1 viewing party
Photos: Astros fans pack Minute Maid Park for ALCS Game 1 viewing party