HOUSTON - The Houston Astros fell to the Boston Red Sox 4-1 in Game 5 of the American League Championship Series. Boston moves on to the World Series against the Los Angeles Dodgers or the Milwaukee Brewers.
Follow below for live updates before and throughout the game:
RELATED HEADLINES
What are the odds of an Astros comeback vs. Boston in ALCS?
Astros livid over controversial call in ALCS Game 4: 'That's a clear home run'
Astros fan near controversial incident says umpire blew HR call
What they are saying about controversial fan interference call from ALCS Game 4
Kate Upton rips umpires over fan interference call that cost Astros a home run
Photos: Astros try to avoid elimination in ALCS Game 5
Photos: Astros fall to Red Sox 4-1 in ALCS Game 5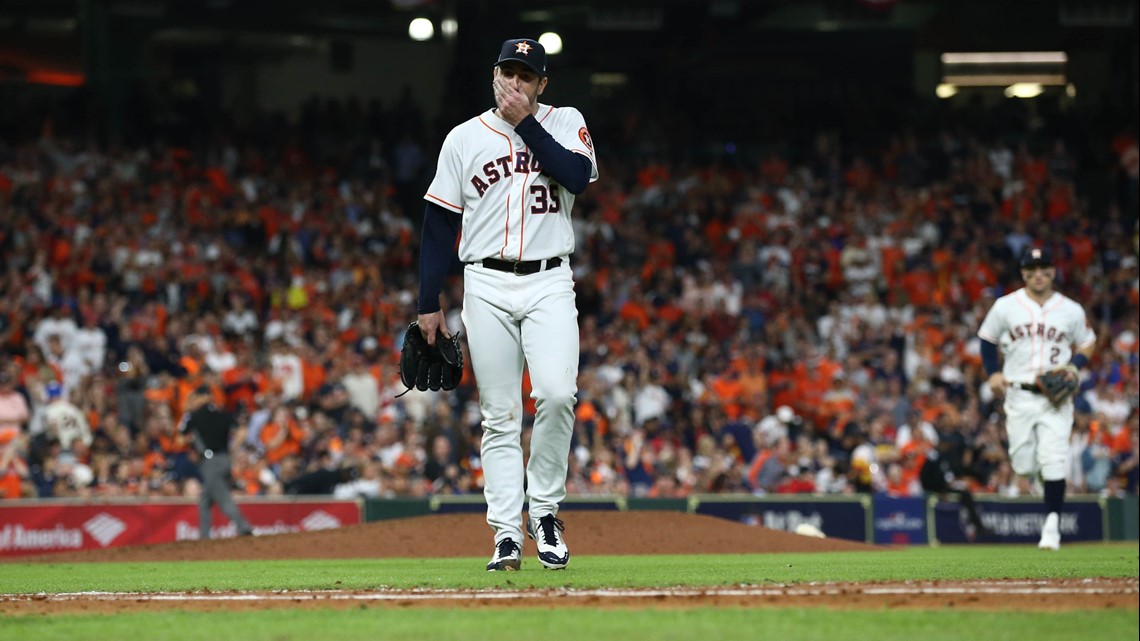 Photos: Astros fans have their game faces on before Game 5
PHOTOS: Astros fans have their game faces on before Game 5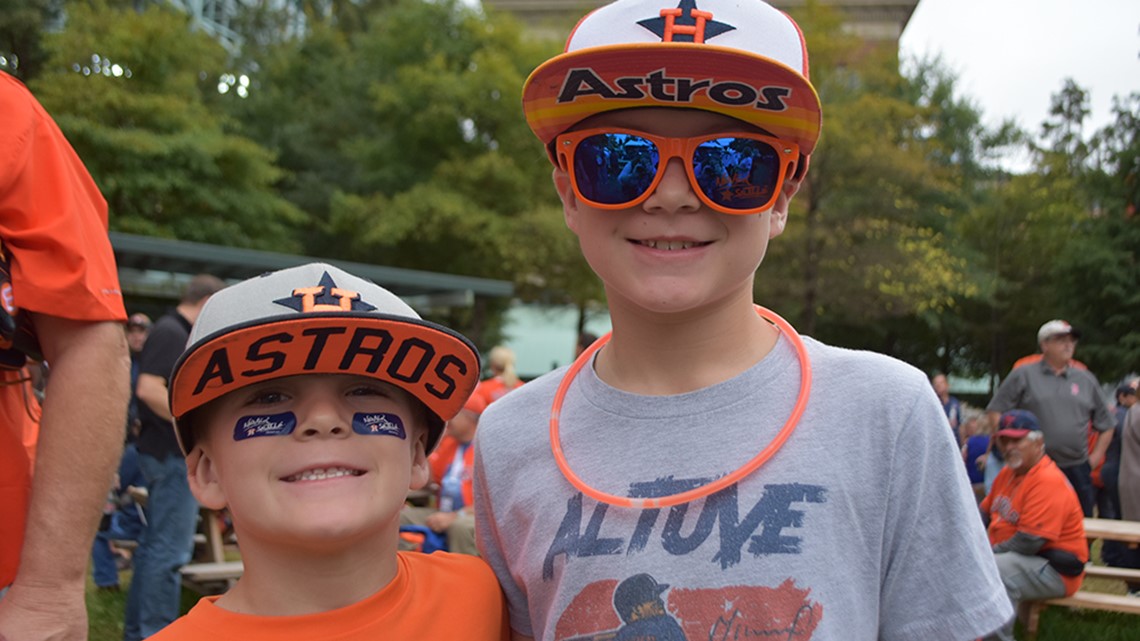 Photos: Astros pregame, ALCS Game 5
PHOTOS: Astros pregame, Game 5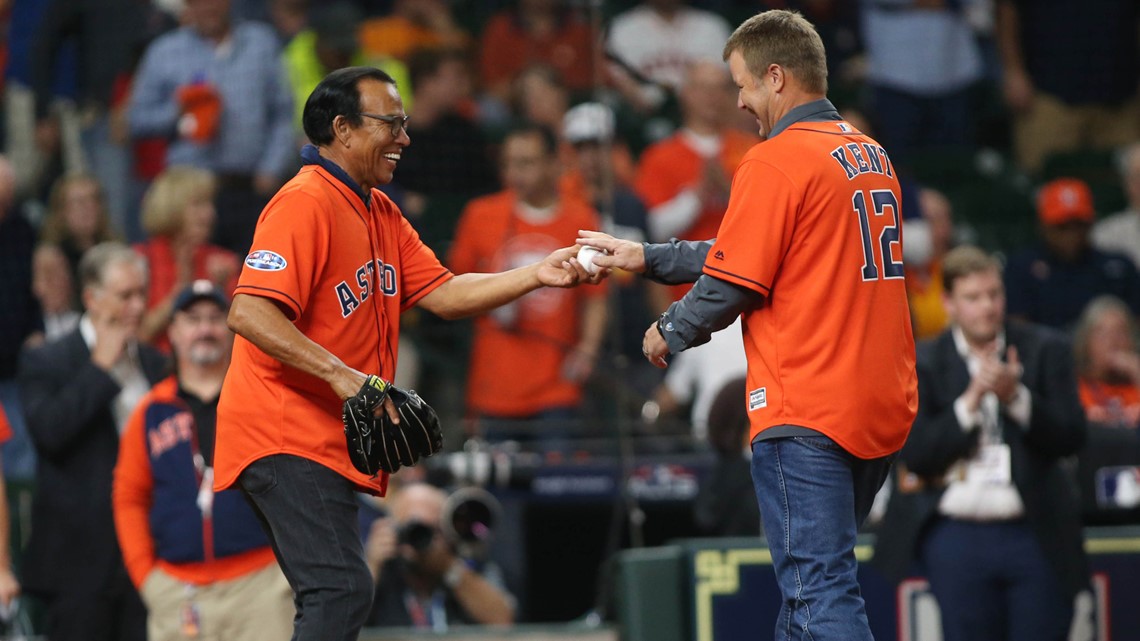 NINTH INNING
It's official: The Boston Red Sox are on to the World Series. The Astros fall to the Red Sox 4-1.
SEVENTH INNING
Marwin Gonzalez gets the Astros on the board with a solo home run to left off of Matt Barnes. Astros still trail 4-1.
Roberto Osuna enters the game for the Astros. Justin Verlander leaves the game after allowing 7 hits, 4 runs, 2 home runs and posting 4 strikeouts.
SIXTH INNING
Mookie Betts makes a catch at the wall, this time to retire Alex Bregman. Fans did not go for the ball this time, contrary to the Game 4 incident Wednesday night.
Rafael Devers hits a 3-run homer to left off of Justin Verlander to extend Boston's lead to 4-0 over Houston.
FIFTH INNING
David Price is dealing for Boston. The Red Sox ace has 7 strikeouts and has only allowed 3 hits in 4 innings pitched.
THIRD INNING
J.D. Martinez hits a home run to left off of Justin Verlander to put the Red Sox on the board first.
PREGAME
Astros general manager Jeff Luhnow has faith in the Astros for Game 5.
KHOU 11 Sports' Jason Bristol, Matt Musil, Daniel Gotera and Jeremy Booth take questions from viewers about the Astros ahead of Game 5.
HOUSTON (AP) - Carlos Correa has been moved from seventh to fourth in the Houston Astros' batting order for Game 5 of the AL Championship Series against the Boston Red Sox.
Astros manager AJ Hinch made the switch for his team's must-win game Thursday night after Correa had three hits and drove in two runs in Game 4. It was the first multi-hit game this postseason for Correa, the shortstop who has struggled with back problems for months.