HOUSTON — There's good news for Houston Astros fans who enjoy a cold beer or other adult beverage during ballgames.
The Astros announced Thursday that fans can now buy alcoholic beverages and food from some locations through the end of games at Minute Maid Park. About 40% of the locations will now be open the entire game.
"The Astros will continue to reserve the right to not serve a fan at its discretion," the team said in a statement. "Alcohol cut-off will be four hours after first pitch or at building management discretion."
Selling by seat vendors will continue to be stopped at the end of the 7th inning.
According to the Texas Comptroller's Office, Minute Maid Park was the top alcohol seller in Harris County in 2022, bringing in more than $28 million. Data shows that most of the sales are coming from liquor and beer at the ballpark, each bringing in more than $13 million. Wine only accounted for less than $2 million.
Teams historically have stopped selling alcohol after the seventh inning. That meant fans who wanted one more drink or snack had to rush to the concession stands before the inning ended.
New rules to speed up the action, primarily the pitch clock, have led to shorter games. That's costing major league teams millions of dollars in lost revenue from concessions sales.
MLB said it does not regulate when teams sell alcohol. Most franchises have used the seventh inning as a cutoff, at least partly to avoid overserving customers who could then get in their cars and drive home.
But in reality, most teams already had areas around the ballpark where fans could get alcohol after the seventh, even if the concession stands stopped serving. Many parks are connected to restaurants or have VIP areas where the booze still flows.
To combat the new time crunch, other teams — including the Texas Rangers, Arizona Diamondbacks, Minnesota Twins and Milwaukee Brewers — have extended alcohol sales through the eighth inning this season.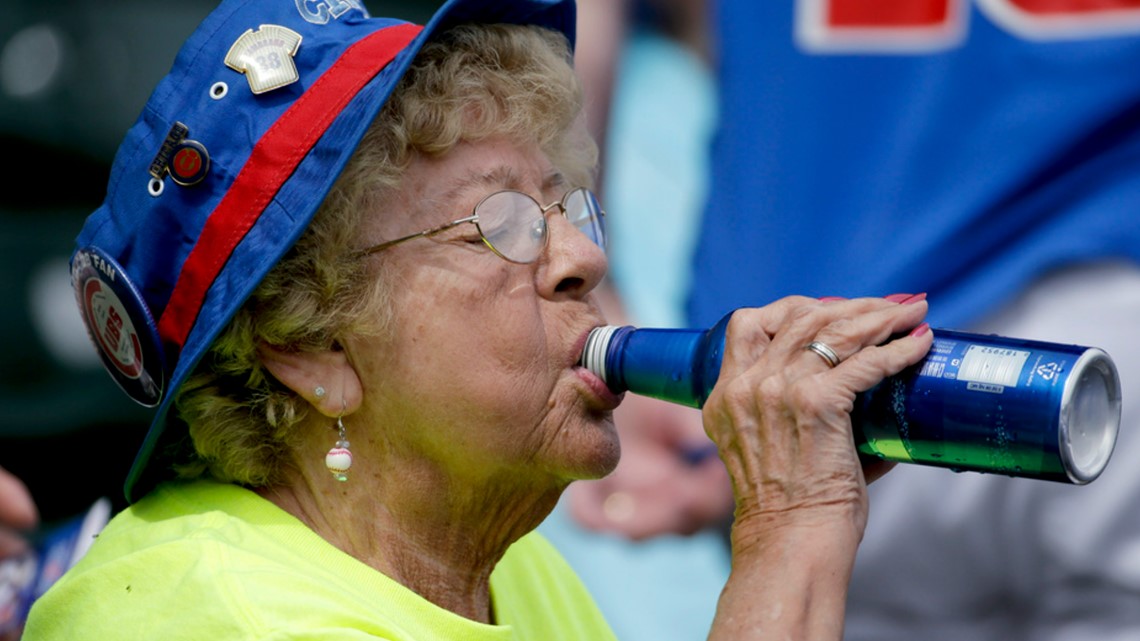 The Rangers allowed some alcohol sales in the eighth inning last season, but have made that option more widely available in 2023. The team said the move to offer in-seat service to everyone — fans can order on their phones — was done partly in reaction to the pitch clock and the potential of shorter game times so fans would not have to miss extended action waiting in lines at concession stands.
"If it cuts off sales in the seventh inning, the eighth inning or the ninth inning, that really doesn't affect our stance because regardless, we just don't want people to drink alcohol and then drive home from the game," said Erin Payton, Regional Executive Director for Mothers Against Drunk Driving.