BEAUMONT, Texas — The 409Sports' Band of the Week for week two of high school football in Southeast Texas is the Little Cyperss Mauriceville High School band.
LC-M beat West Ornage-Stark High School 1,568 – 907.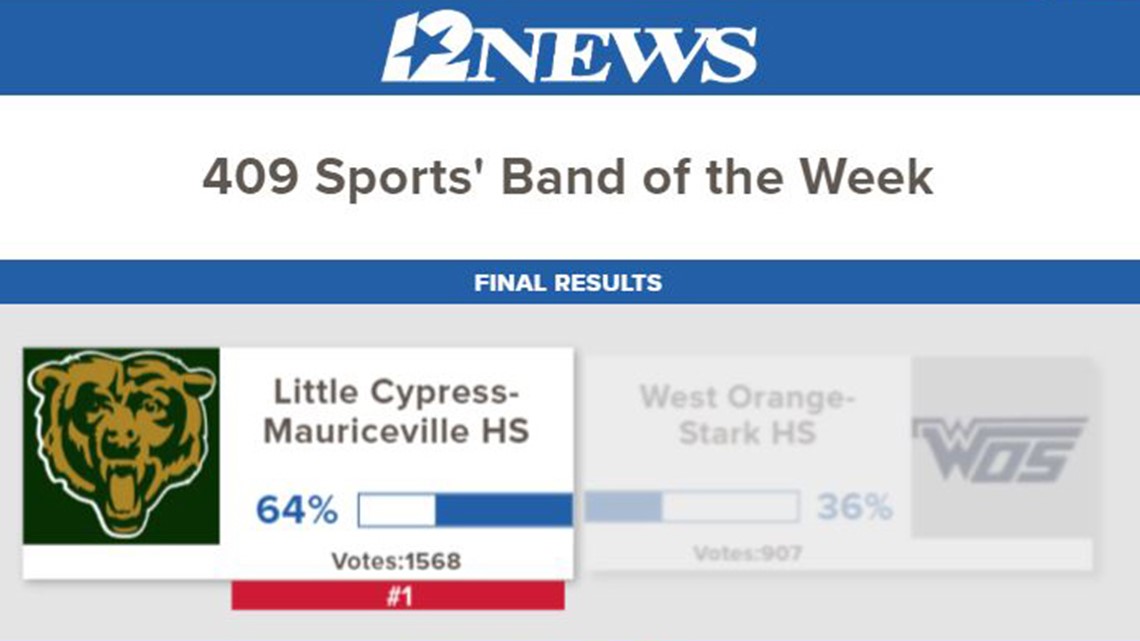 Be sure to watch 12News Sunday evening at 5:30 p.m. for the announcement of next week's #409Sports Band of the Week contestants!