BEAUMONT, Texas — This week voting for the 409Sports Band of the Week matches the Vidor High School band against the Little Cypress-Mauriceville High School band.
Little Cypress-Mauriceville High School took this week's title with 51% of the 57,679 votes cast.
Vidor - 28,333
Little Cypress-Mauriceville - 29,346
The Band of the Week winner will win bragging rights for being the most popular band this week in Southeast Texas so be sure to share it out on social media and ask all your friends, classmates and family to vote.
We hope you didn't miss your chance to vote!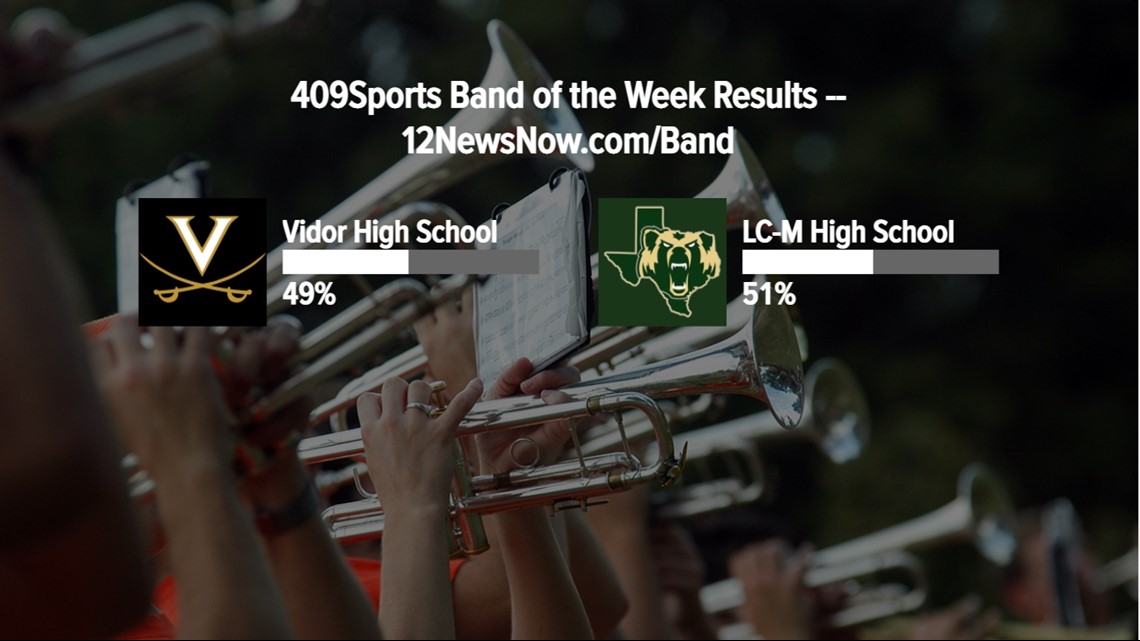 Here's some of our previous bands of the week from this year and past seasons...