BEAUMONT, Texas — Who has the best band this week in Southeast Texas? Only YOU can help decide by voting ion the 409Sports Band-of-the-Week contest at 12NewsNow.com.
The 409Sports' Band of the Week for week four of high school football in Southeast Texas is the Little Cypress-Mauriceville High School band.
LC-M beat Woodville High School 172 - 30.
This week because of COVID-19 the LC-M band did not travel to the game so the video shows the Woodville band.
Be sure to watch 12News Sunday evening at 5:30 p.m. for the announcement of next week's #409Sports Band of the Week contestants!
Then scroll down and watch some of our previous band-of-the-week inners in action!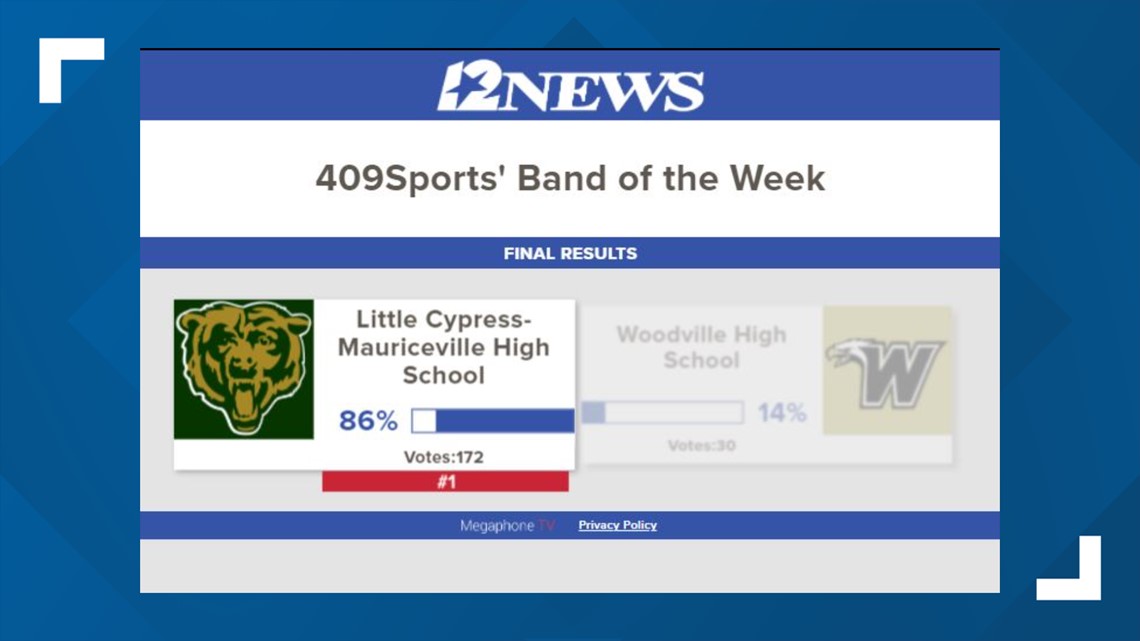 Here's some of our previous bands of the week from this year and past seasons...