A third Fort-Hood Soldier died of his wounds Wednesday from a November suicide attack at Bagram Air Field in Afghanistan, the Department of Defense announced.
Sergeant First Class Allan Brown, 46, of Takoman Park, Maryland died at Walter Reed National Military Medical Center Yesterday.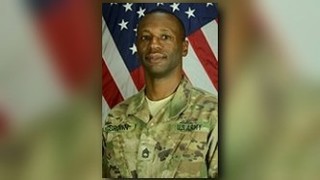 According to Fort Hood, Brown entered active-duty military service in March 2004 as a senior data systems integrator.
Brown deployed in support of Operation Iraqi Freedom from August 2006 to August 2007, November 2008 to October 2009, and December 2010 to December 2011. Brown deployed in support of Operation Enduring Freedom from July 2014 to September 2014. He deployed in support of Operation Freedom's Sentinel from September to December 2016.
Brown's awards include five Army Commendation Medals, two Army Achievement Medals, three Army Good Conduct Medals, Army Reserve Components Achievement Medal, two National Defense Service Medal, Afghanistan Campaign Medal with campaign star, four Iraqi Campaign Medal, Global War on Terrorism Service Medal, Korean Defense Service Medal, Noncommissioned Officer Professional Development Ribbon, Army Service Ribbon, five Overseas Service Ribbons, four Army Reserve Components Overseas Training Ribbon, Armed Forces Reserve Medal, and NATO medal.
Two other Fort Hood Soldiers, Staff Sergeant John Perry and Private First Class Tyler Iubelt were killed when the improvised explosive device hit.
All three men were assigned to the Headquarters and Headquarters Company, 1st Special Troops Battalion, 1st Sustainment Brigade, 1st Cavalry Division of Fort Hood.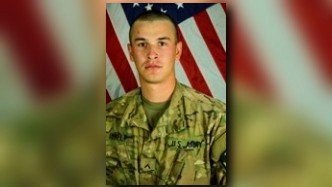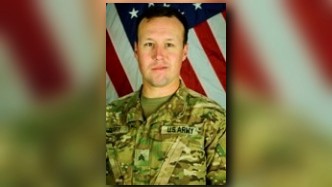 The attack on Bagram Airfield also claimed the lives of two American contractors and wounded 16 American troops and one Polish soldier.
The Taliban claimed responsibility for the attack via a spokesman and the Associated Press reported it had been planned for four months.