LAKE CHARLES, Louisiana — At a near capacity, Lake Charles Civic Center the President went right after his opponents.
The plain-speaking president plainly also took on his potential opponents in the general election.
He also praised the people of Louisiana, saying they stand strong for God, family and country.
He bragged on the six million new jobs he says he's created since his election.
Trump capped it off with a promise to support the republican Gubernatorial candidates in Saturday's election. The president wants Democratic governor Jon Bel Edwards unseated.
President Trump promised federal help, saying we're going to rebuild the Calcasieu River bridge.
He also praised the little league champions from Lake Charles.
Attendees were only allowed to register for as many as two tickets per mobile phone number for the event and are on a first-come, first-serve basis, according to the campaign website.
WATCH the entire speech here...
President Trump attends rally in Lake Charles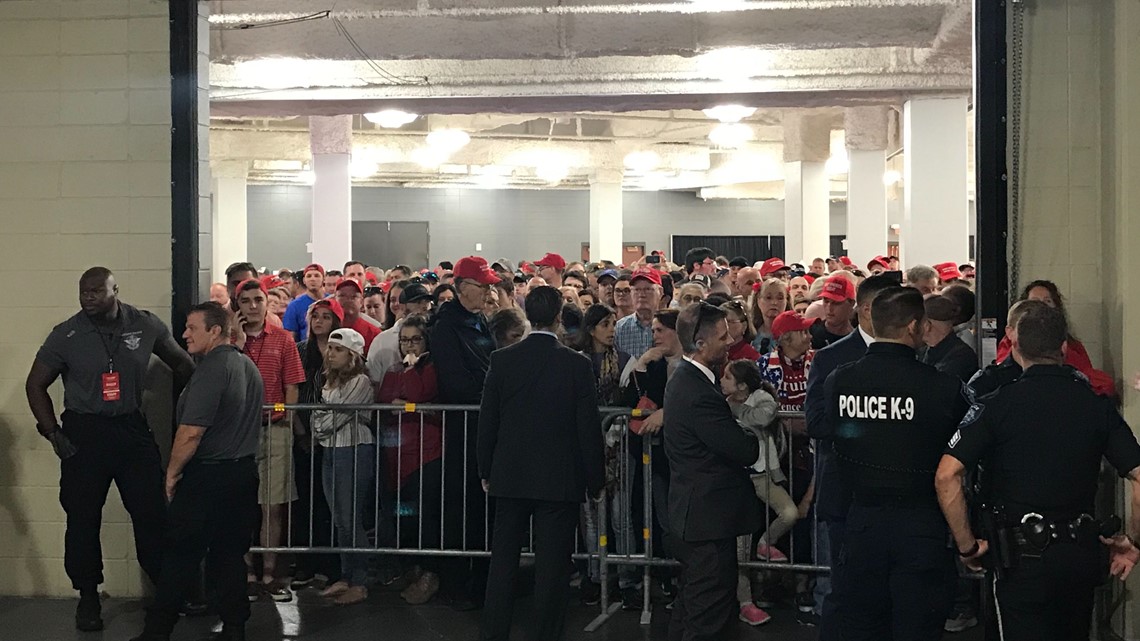 RELATED: President Trump announces he's going to Louisiana Friday
RELATED: President Trump raises $13 million after Pelosi announces impeachment inquiry